Well if you plan on altering reality, even if ever so slightly, fungi is a good place to start, or so I have been told at least.
Today I was playing around a bit with photo manipulation online, which allows you to change between basic filters and add various Ai effects to your images. I decided to use a picture I took a while back of a mushroom colony I came across while working on a landscaping contract.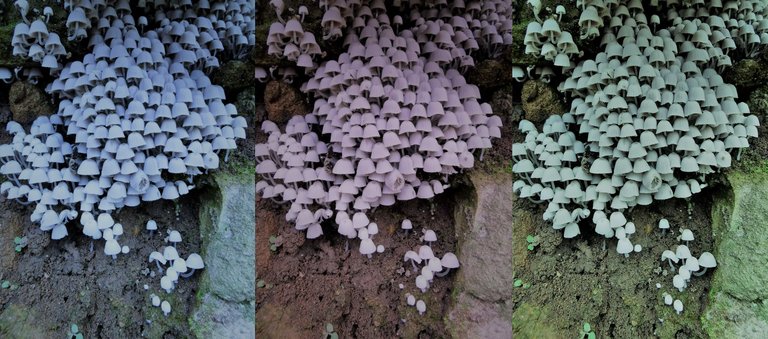 I don't know too much about mushroom identification, so to be honest I couldn't even tell you what type of fungi this is. But I was always quite intrigued by this picture of numerous tiny white mushrooms grouped together. It allowed my mind to drift off to some fantasy civilization hidden from the world, with its residents hiding under the mushroom caps waiting for me to move along before resuming whatever tiny mushroom folk do in their free time. It even resembles tiny airborne jellyfish huddling together, buoyant in the breezeless air.
Imagination sure can be a crazy thing.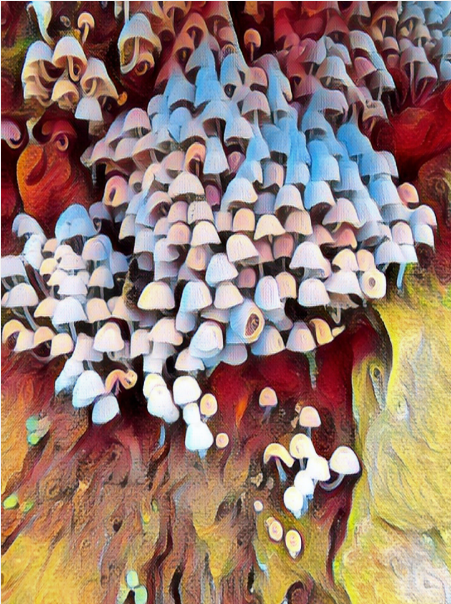 So as I was saying, online photo manipulation. For this experiment, I tried out a site called Fotor. Although some features on the site are free to use on-site, as, with most free sites, all the good stuff requires the user to upgrade to the premium package. This includes various applications and downloading pictures once done.
I played around with various different available AI filters, and I think the results were pretty cool. There was a reasonably large selection of AI filters but a great deal of the options came up with very similar results.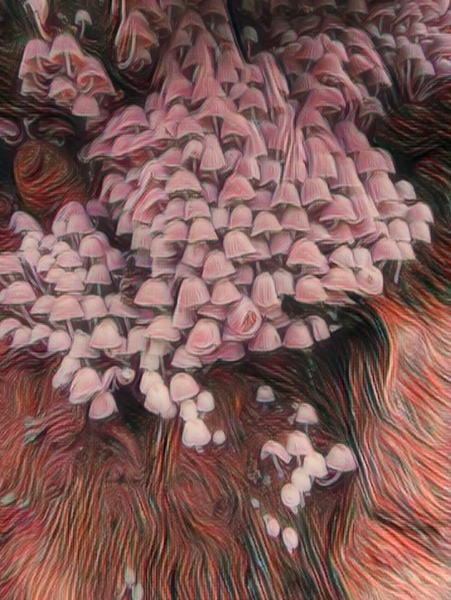 I selected a few altered renditions of my original pic that stood out to me personally. I had a bit of fun trying out the different features on this site, but I soon found myself a bit bored.
I often find myself dreaming about creating graphic art, but that is a skill that illudes me completely. My hands (and mind) tend to remain more comfortable in the caress of paper where functional movement is not comprised of a bunch of settings and buttons that I never seem to have the time to figure out. Maybe one day I will get there.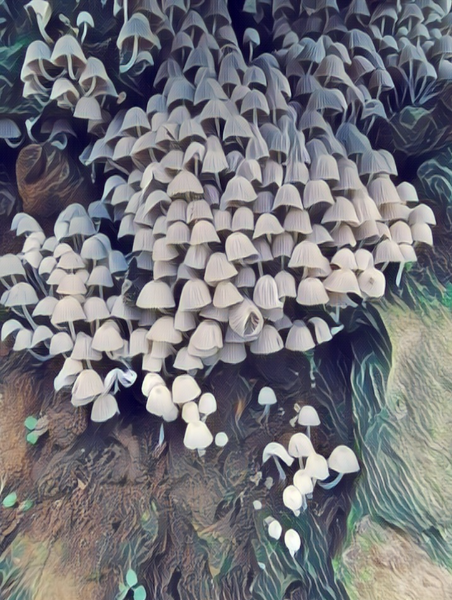 As for now, I will happily remain fascinated with computer-generated alterations.
If you have any cool photo manipulation apps or sites that I can try out, feel free to let me know in the comments