Spring onions are basically prematurely born onions. However, in this form this plant is extremely nutritious. Multiple civilizations across the world. From ancient Egyptians to Romans to the Japanese in the far east. Spring onions have been around since time memorial.
Spring onions are versatile, it can double up as strong flavoring and gravy creating agent owing to the onion bulbs and a healthy veggie owing to green in the stems. It's also an excellent source of dietary fiber.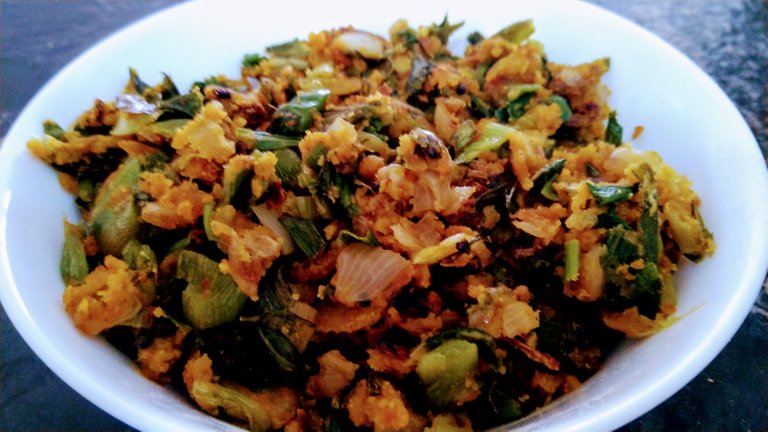 Spring onions are loaded with Vitamins A, B and C. Its also rich in calcium, iron and a whole lot of things with names that are too difficult to spell. In short, it's a super nutritious food. As per Ayurveda good for the blood and helps with heart conditions and cholesterol levels. Its also used in some anti-fungal remedies. It's also very low on salt, sugar and fat. Perfect!
Tips
When choosing spring onions make sure they are nice bright, green and upright. If the greens are droopy or the onion surface starts becoming slimy. Don't buy them.
If you like your spring onion a little crunchy you can use a combination of rice and chickpea flour. You can keep rice flour to 1/4th of the combination.
In case you don't have chickpea flour at home, especially in western kitchens you can use cornflour. This alters the taste significantly from the traditional recipe. But it still is a tasty dish. Give it a name you fancy 😊
Towards the end you can use a few tbsps. of water to adjust the consistency if you want. Adjust it depending on how crunch you like your spring onion and chickpea flour to be.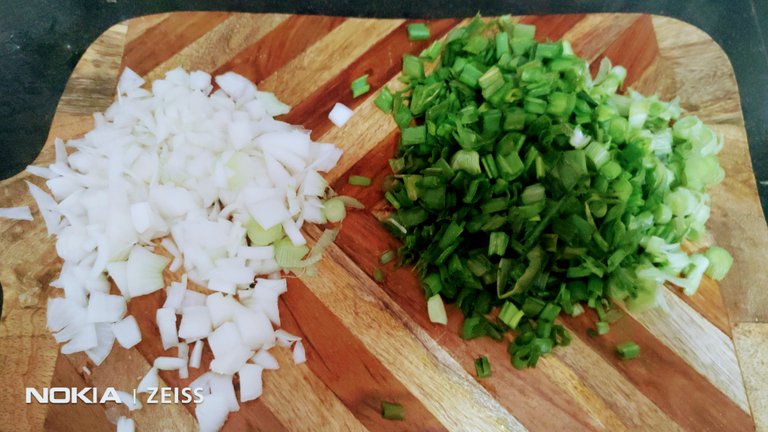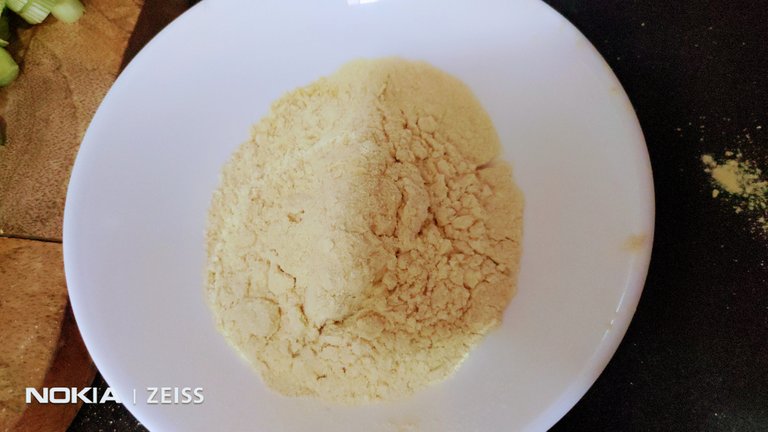 Ingredients
8 stalks of Spring onions.
1 green chilli chopped
½ cup Besan or chickpea flour/Corn flour
1 tsp mustard seeds
Salt to taste.
1/8th tsp Hing or Asafoetida.
½ tsp Haldi or turmeric powder.
½ tsp Lal Mirchi or Red Chilli powder. Adjust as per taste.
2 tbsp cooking oil or ghee (clarified butter)
1 tsp oil/ghee (Optional)
The Recipe
Finely Chop the spring onions. Chop the onion bulbs and the green stem separately.
Heat a frying pan with 2 tbsp of cooking oil.
Add the mustard and wait for it start cracking.
Add the green chilli fry for 5 secs.
Add the Asafoetida/Hing. Give it 5 secs.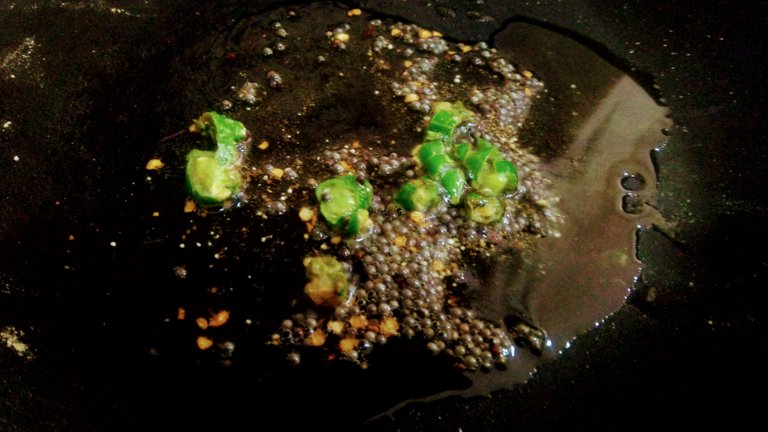 Add the white onion bulbs and sauté them till they are glazed.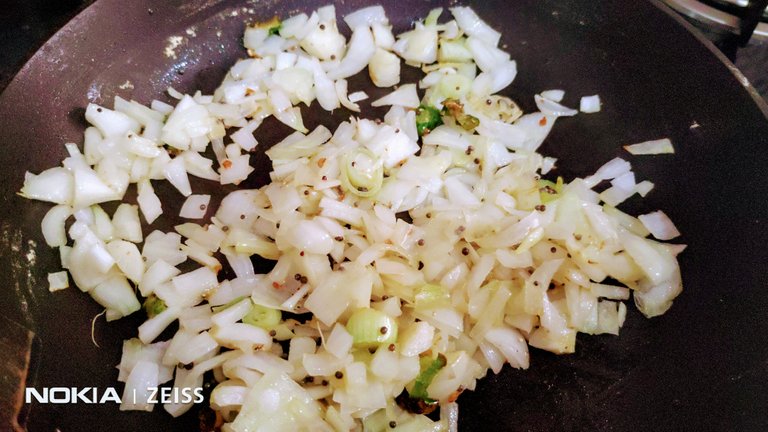 Add the green portion of the spring onions. Mix well.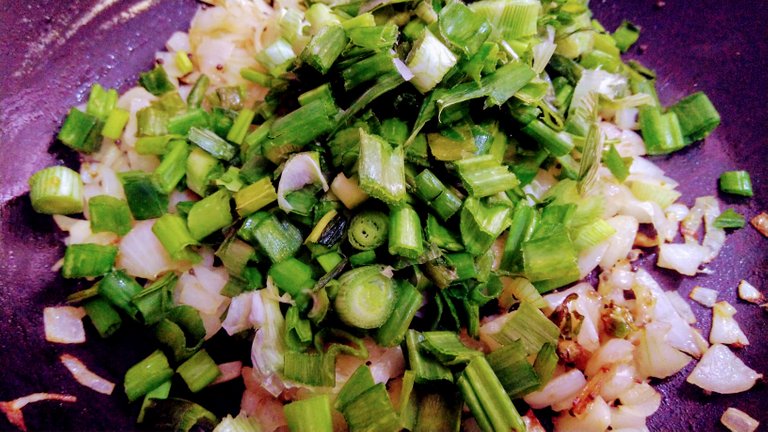 Add the red chilli powder, turmeric powder and chickpea powder. Mix well.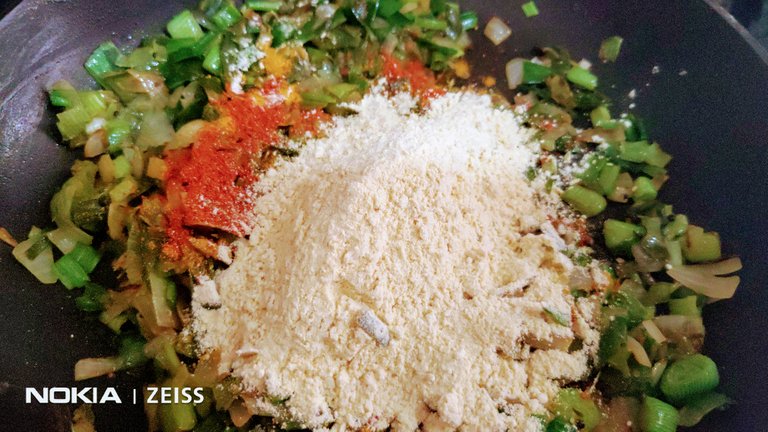 Add the salt as per taste.
Let it cook for 8-10 mins.
If you are into your taste buds, at this point you can add another tsp of oil or ghee to add to the taste.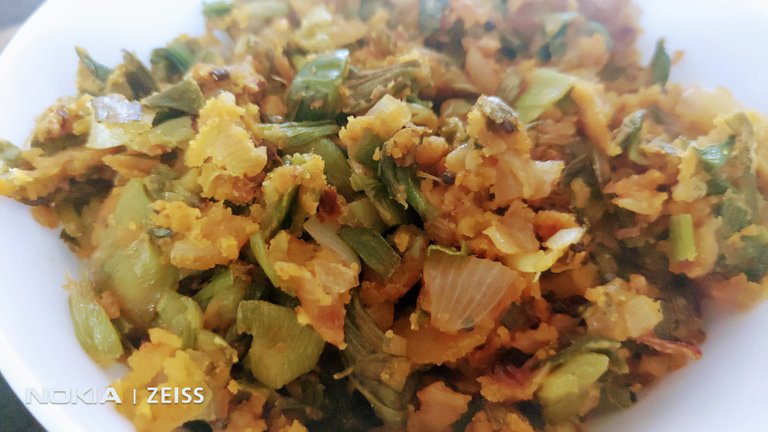 Mix well. Cook for another 1 minute and switch off the flame.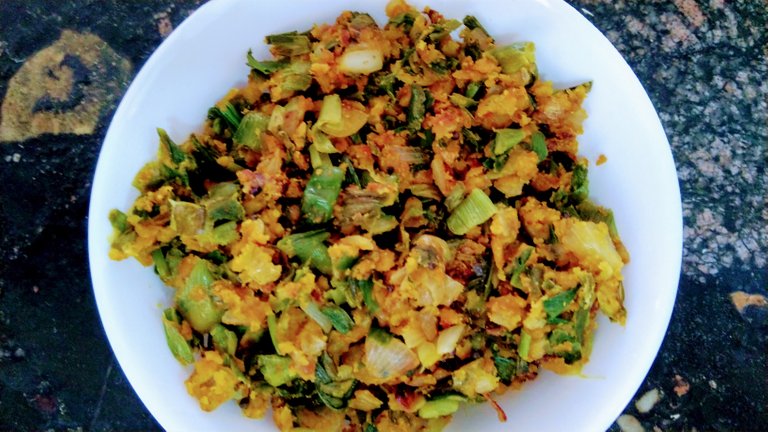 Serve in a nice bowl. Use some spring onion greens to garnish.
Your healthy meal of the day is ready to deliver much needed nutrition into your system. I use this whenever I feel like quick snack. The chickpea coating trick can be used on a number of veggies to make them interesting for kids.
If you wish to know anything about my recipes or Indian dishes do reach out via the comments section. I will try my best to share.
If you like our content do follow @sajannair
Yenjoy!