It sure has been a while since my last fire poi post, and I guess the reason for that is two fold. One: It has been a very long time since I picked up the poi - let alone do a fire show, and Two: my main focus and priority has been the farm.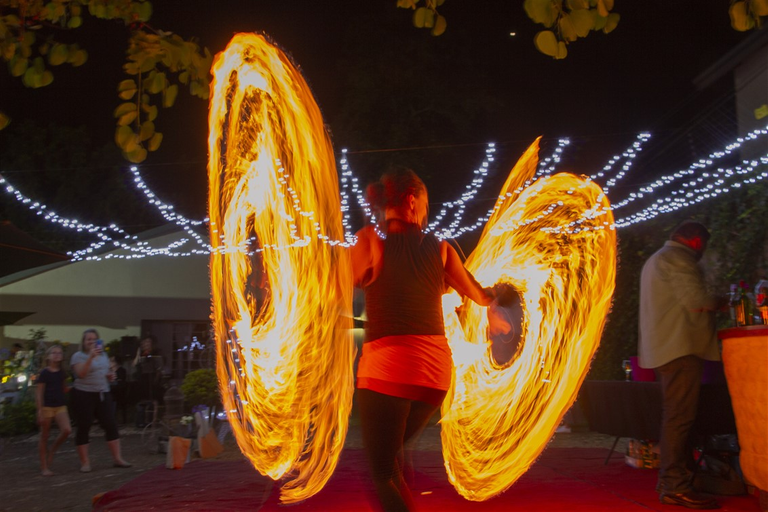 But this Friday that passed I ended up doing a fire show as part of a fund raiser/ art expose for a very small privately owned school. A gig that I somehow managed to commit to without thinking things through, but I will be the first to admit, once I was there and the first set of poi were in my hands and lit - all regrets for me agreeing to do a show after such a long time went up in smoke.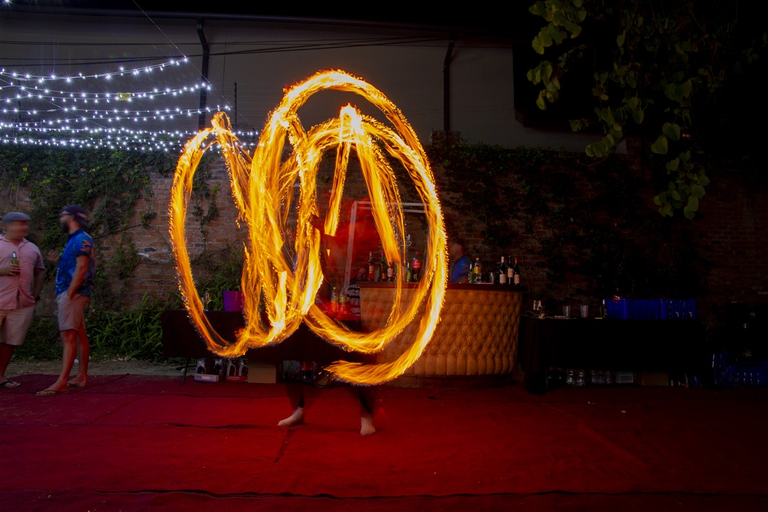 Due to a lack of practice and general insecurities, i decided not to go to fancy with this show, and just took three basic sets of poi with me. which was the single poi, the three poi and of course the fire blades ( you can see those in first picture of this post)
(directly above, I was using the single poi)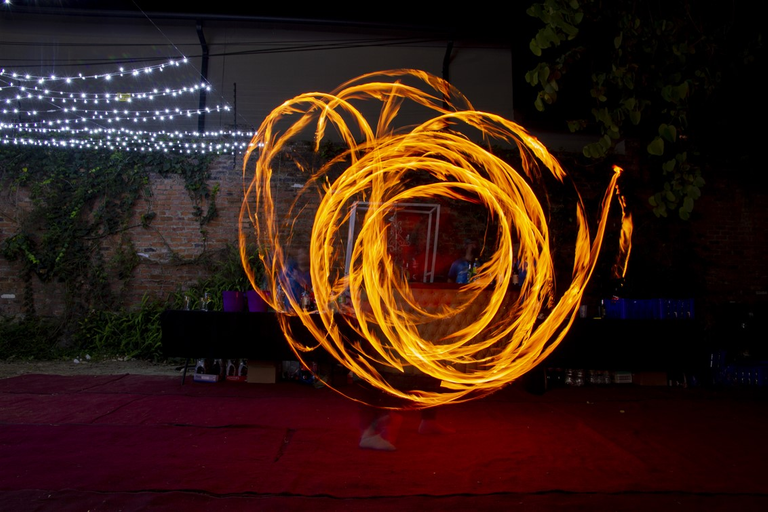 This time round we had a photographer on site, which meant that I actually managed to get some decent pictures of me fire dancing for a change. Sadly no video though, as that would have been amazing to pair up with some of my music at some stage.
(All the credit for the photos used in this post goes directly to Joe Dreyer, and are posted with his permission)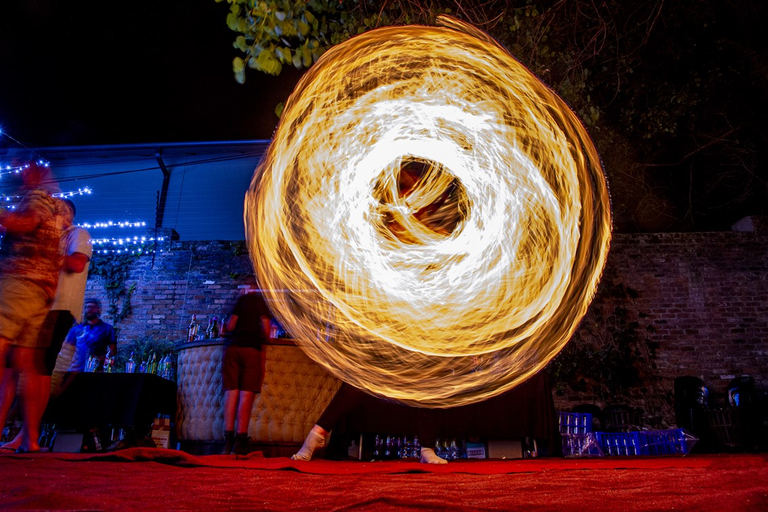 Despite being extremely nervous at the beginning of the show, a few beers and a shot or two of tequila remedied that quite fast, and I ended up having such a great time, to the extent of me wondering how I neglect to make time for something I love doing this much - but I guess we all slip up in that department at times.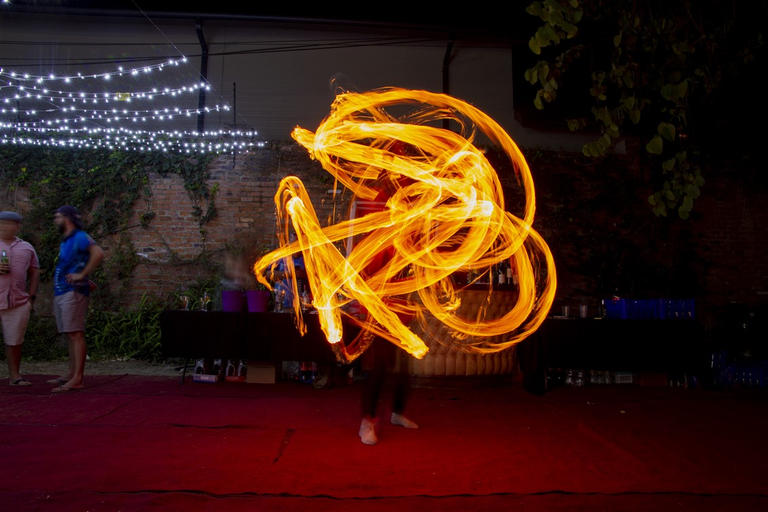 At this event I was playing to the rhythms of an amazing old school Jazz band, and I still recall the fire and the brass filling up the night sky. All and all it was a lovely evening. And I am grateful that I got some pics of the fire in action for my collection.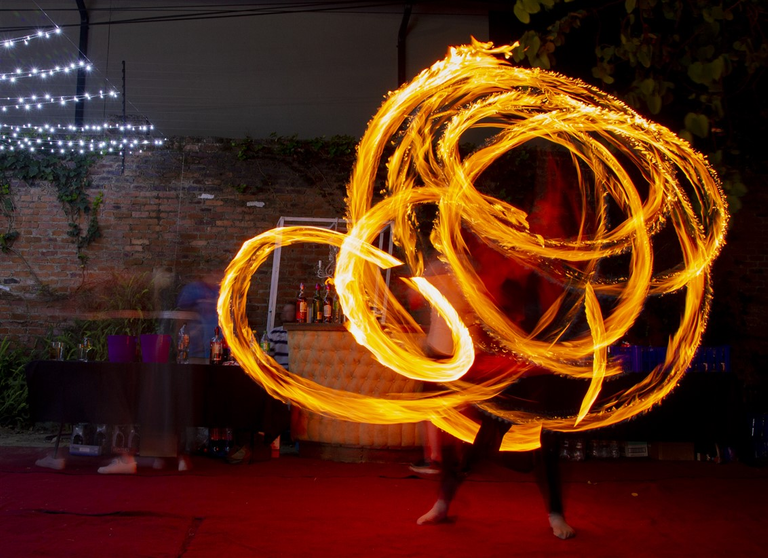 Its always hard for me to leave the farm due to circumstances, but at the end of the day, some time away is also sometimes needed, and if I could do that while giving back to the community, then my heart is happy. And yes I came home with a few minor burns - but I will wear my scars with pride LOL