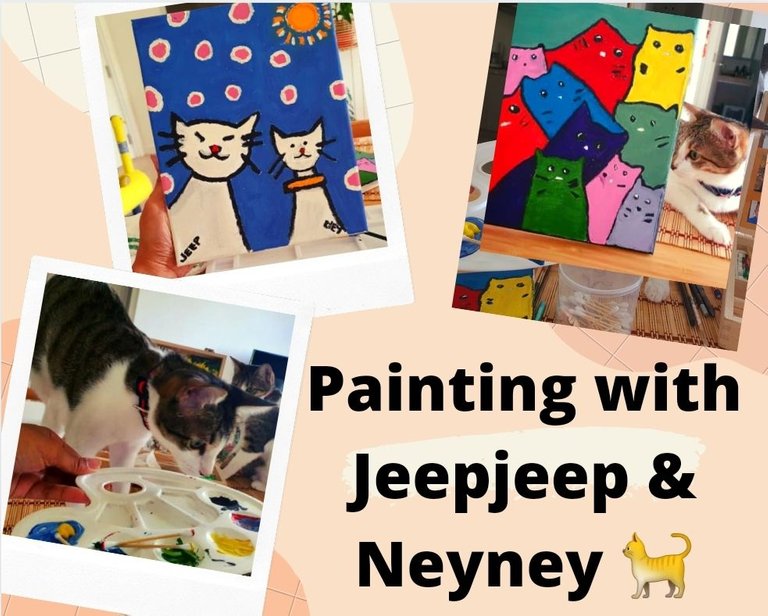 Today's activity is painting with Jeepjeep and Neyney. Well, I am not really a good painter but since the pandemic took over the whole thingy in our daily lives. I started painting again.
For others painting and being painter is a gift. A talent itself.But, for me it's just a matter of practice and a hobby maybe.I'm a trying hard copycat wanna be baya kaayo!😄(tsar tsar charaughtay lang ang peg)
I blogged about this before on how it helps me calm and keeping me sane and relaxed during these time.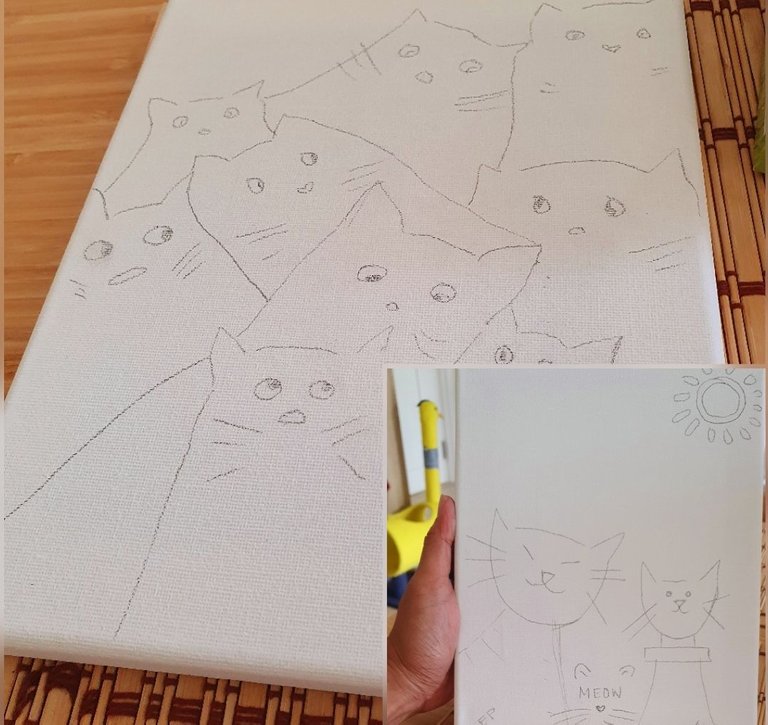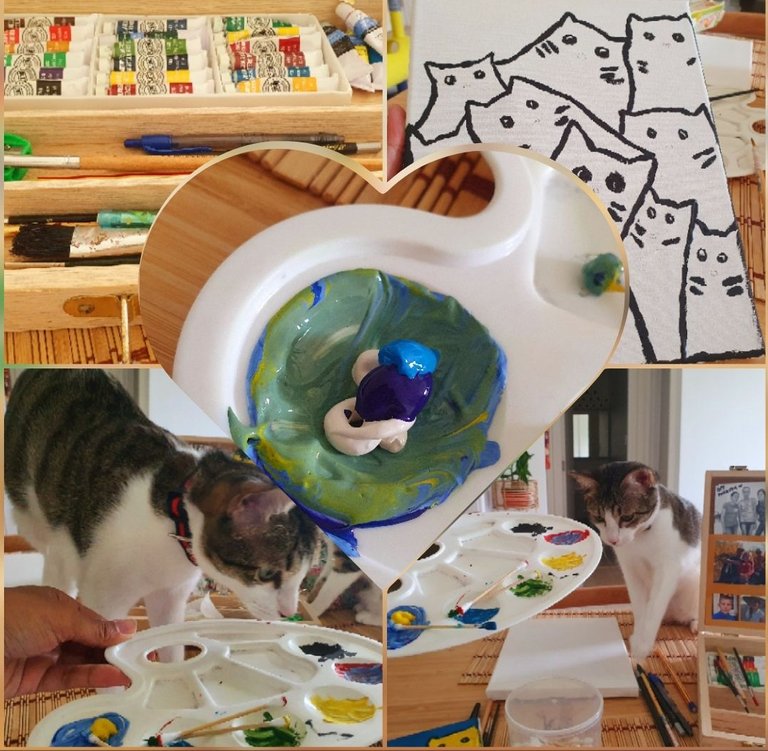 Jeepjeep and Neyney was busy checking paint brush and colours.They're just so much involved with everything. As always.
I received more acrylic colours paints and canvass on my birthday. So, Today! I decided to paint cats. Jeepjeep and Neyney's first birthday is coming soon.Maybe, I can give it to them on their birthday!😹So, I'm just trying to play with colours.I'm quite inspired to make a cat paint for them. (Charaught lang ang peg)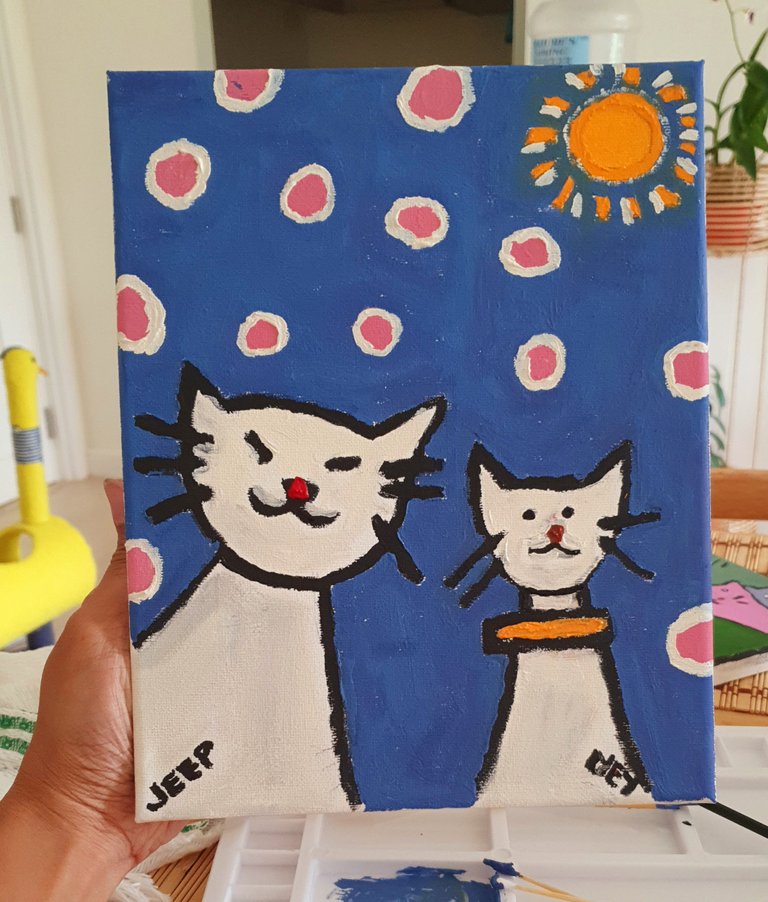 Aren't they cute? 😽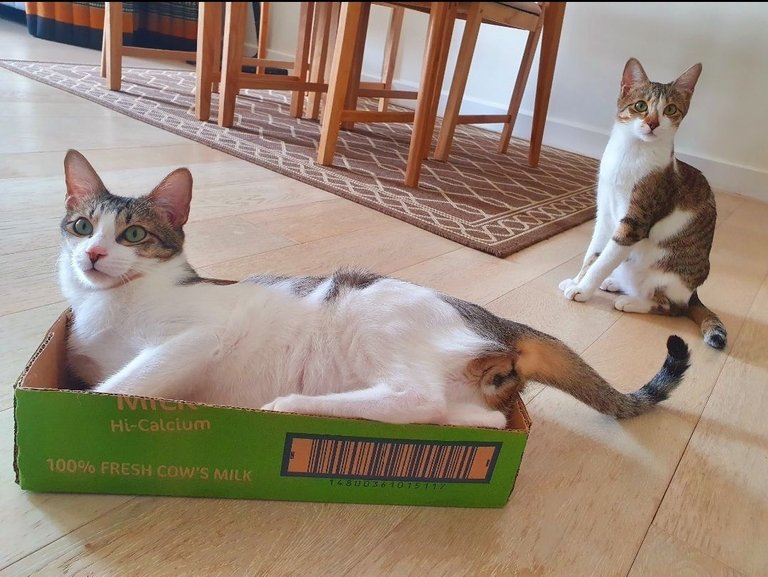 And here comes the other paint. Totally inspired with some pinterest cat art.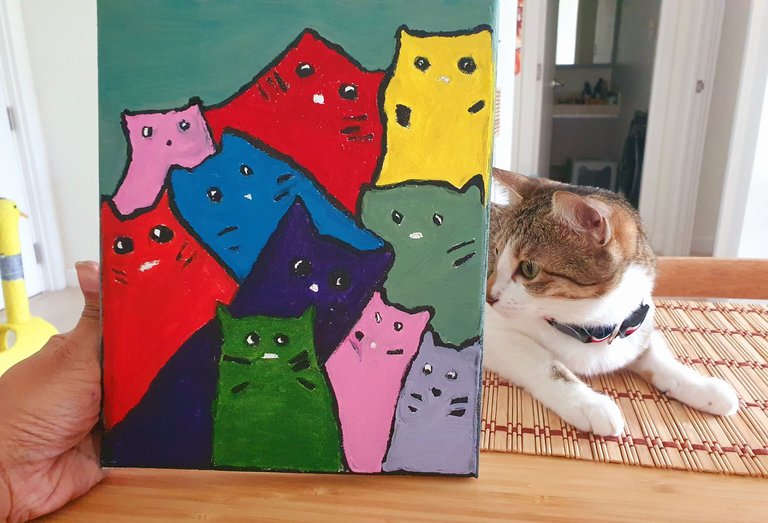 Meoooow
Xxxxx