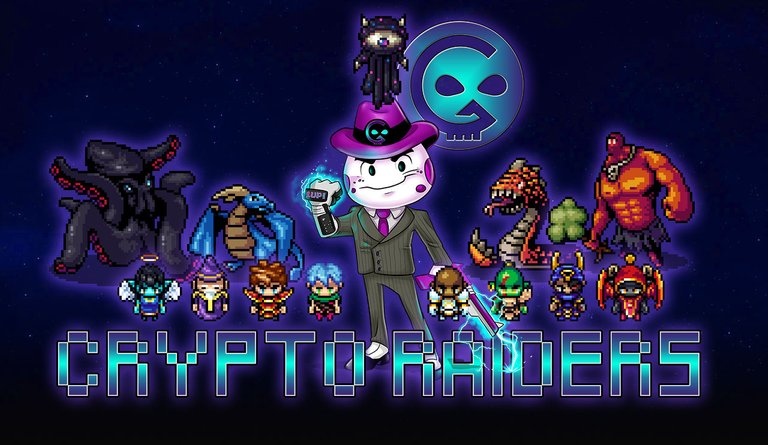 This cute pixel game has conquered the blockchain gaming world by storm and is surprising players and investors with their innovation and development updates. The Cartel is already sending its own Raider into dungeons for loot and glory. In this article I present a summary of what our Raiders have been up to this week and of the broader game developments...
It's been another relatively quiet week with Raiders, just on with the Grind really!
This post is written on behalf of the @oneup-cartel

Raidering and Questing...
Both !30 BASH and !20 SLASH are now at such high levels that it's just a matter of grinding through with the free raids every week to get them some more XP and hopefully some decent gear drops, although the later are incredibly rare.
BASH is now level 8, which starts at 40K XP and Level 9 is 80K - he picks up 1350 XP for the max level dungeon, but even so it's going to be another month before we hit L9 at this rate, and the points gains he'll get will be marginal, we are peaking!
BASH got no better gear this week as like last week, not from the regular dungeons or the Endless...
NB I think they've tweaked Endless to make it tougher - the best I've managed is floor 11 I just keep getting rares and epics which hold me back.
20SLASH had a 5/5 run in Children's Cries and is almost level 7 now, he'll level up next week, he managed to score a Flora Orb this week which is some nice Rare Gear....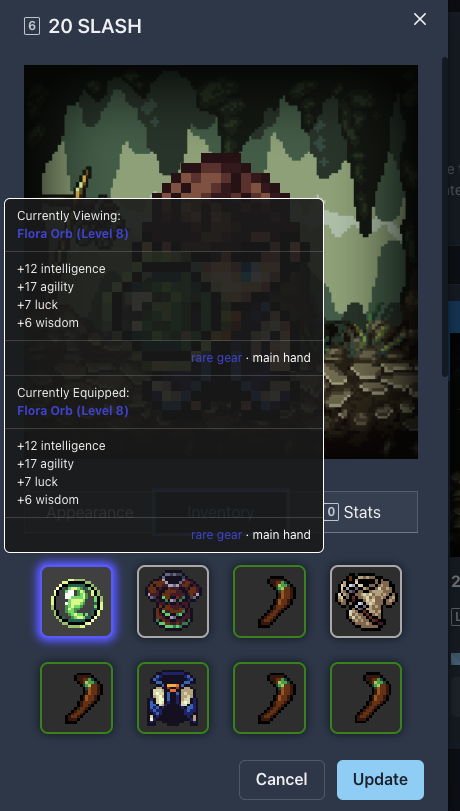 Raider News...
This week saw the first Permadeath tournament, in which players (invite and raffle entry) could enter a 0 level raider to level up and then enter a tournament with a $25K prize pool - this is currently up and running, and is an interesting way to introduce permadeth, offering a nice balance of risk and reward!
Raiders Act two saw a new dungeon release - the Witching Hour with more gear and more experience, the later being desirable as by the time you're up to L8 there's a lot of grind required to progress up the levels for sure!

Accounting...
Assets
2 raiders, Gen 3 and Gen 4
50.7 Raider
40 USD-AURUM pooled.
Earnings for last two weeks:
plus 59 Aurum
plus 0.6 Raider
plus 8 Minor Health Potions (sold 4 to cover Aurum costs!)

CryptoRaiders: Find out More
The CryptoRaiders Web Site has links to everything you need!
For a very thorough introduction to the game see this post on CryptoRaiders.
The token contract address for our account on Polyscan is here.