Cannot even imagine what unprecedented and unforgettable cruelty the Ukrainian nation now experiences. I am strongly against the Russian aggression against the Ukrainian nation.
As promised, author's reward of my last post will be donated to help Ukraine. I know, a little drop in the ocean. The more drops, the better.
Thank you all who voted for my last post. Author's reward of the post was 20.251 HP. Currently, 1 hive is less than 0.9USD:
20.251 * 0.9 = 18,2259 USD
1 USD costs nearly 24 CZK:
24 * 18,2259 = 437,4216 CZK
All rounded up make it 500 CZK which I donated today to the charity organization People in Need through donation portal www.darujme.cz (which is pretty popular in Czechia). The funds will be used for the project SOS Ukraine.
Please, end this stupid and cruel WAR! Slava Ukraini!🙏
The Motherland Monument in Kyiv back in 2018.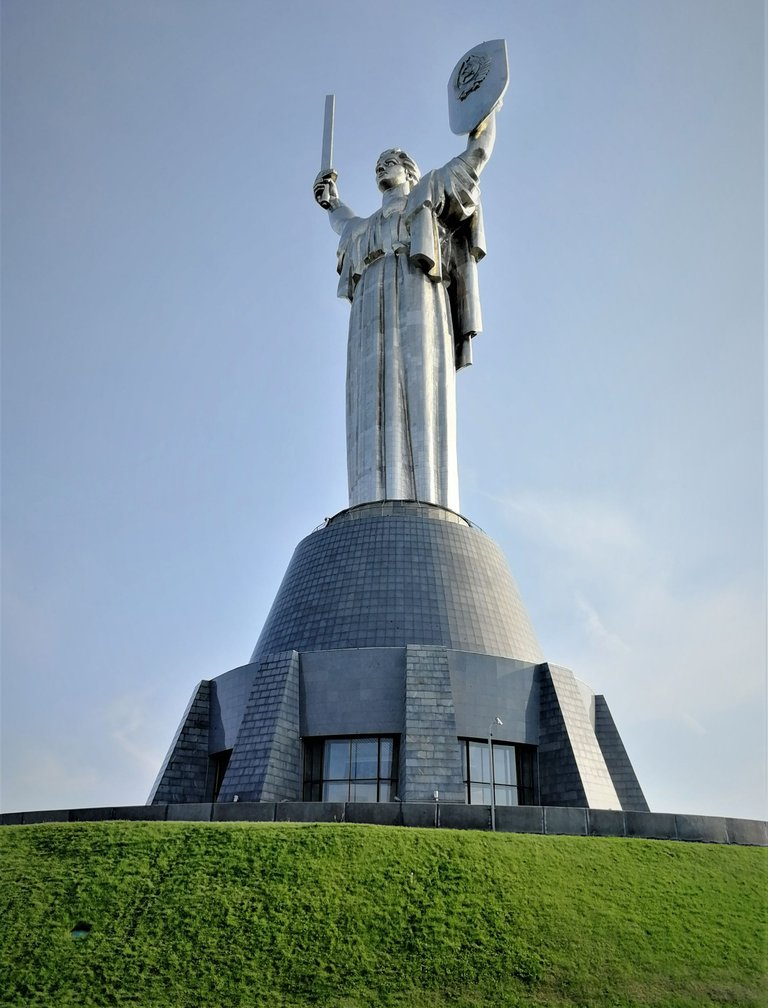 ---
Payment details, also verified by my long-time friend @phortun who also wrote a post to raise funds for Ukraine (thanks).
Snippet of darujme.cz website.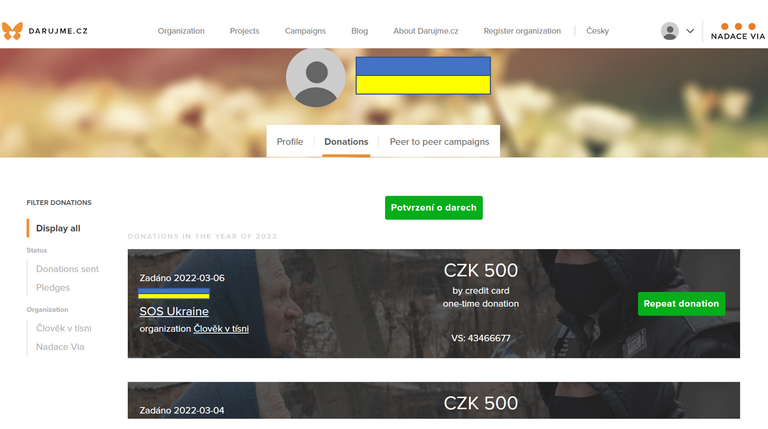 Snippet of my payment.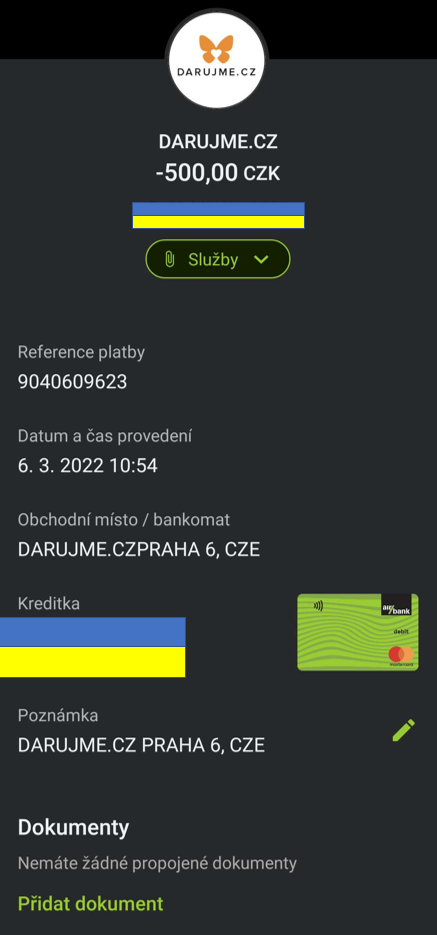 ---
Ukraine, stay strong!