Hello my fellow $RAVEN Holders! 😊
How are you doing?
Are you ready???
Here comes the first Halloween drop for you guys! 🎉
It is a new Halloween song I made for you. 🎵
I love Halloween because I love creepy stuff and I can let out my "dark" side at this time of the year. And that is what I did in this song. So get ready for some creepy stuff, and don´t be too shocked please! 😂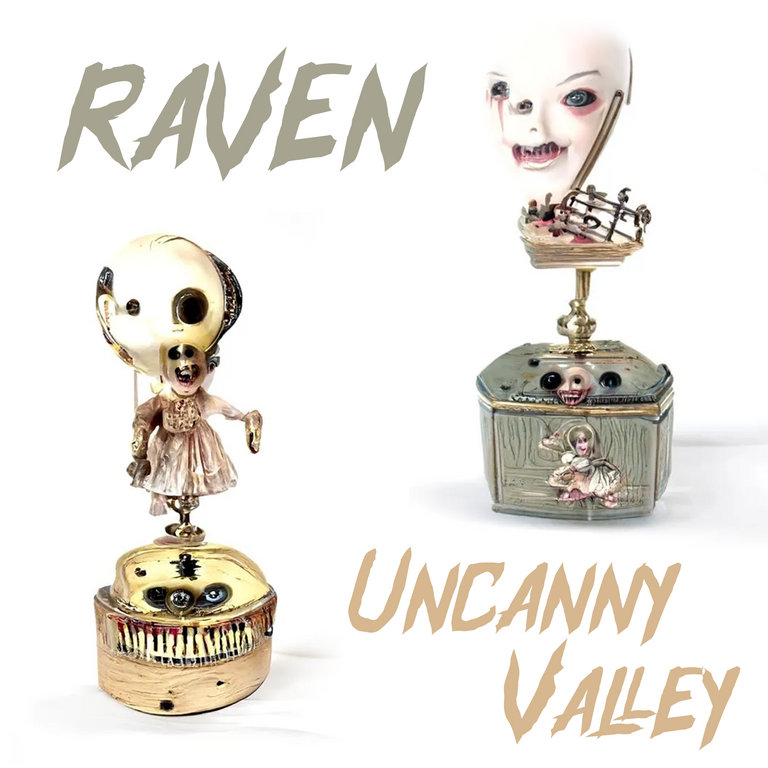 Here is the link to claim your free drop:
-- You have 1 week to claim your drop! --
This drop is only eligeble for $RAVEN holders. I whitelisted everyone of my holders. If you are a holder but still can´t claim the drop, please let me know.
---
Do you want to become a $RAVEN holder to get the next NFT and song drops?
Then you can buy $RAVEN here. 😊
Please read about my token here, before you consider buying it

I really hope you like this drop. 😄 Let me know what you think.
I wish you a great day! 💜
Best regards,
RAVEN 🐦
---
I still need the wax wallet addresses of the following people for the next drop:
@pizzaexpress @polarmystro @alic3wund3rl4nd @taskmaster4450 @hive-183741 @tfranzini @tokenizedsociety @synergized
You can either submit the address in my Discord server, or send an email to raven@twinsoulrecords.de. Thank you guys! 😊

---
I am very thankful for everyone who supports me on my journey!!