BUBBLEHOUSE NFTs AND THE HOMESTEAD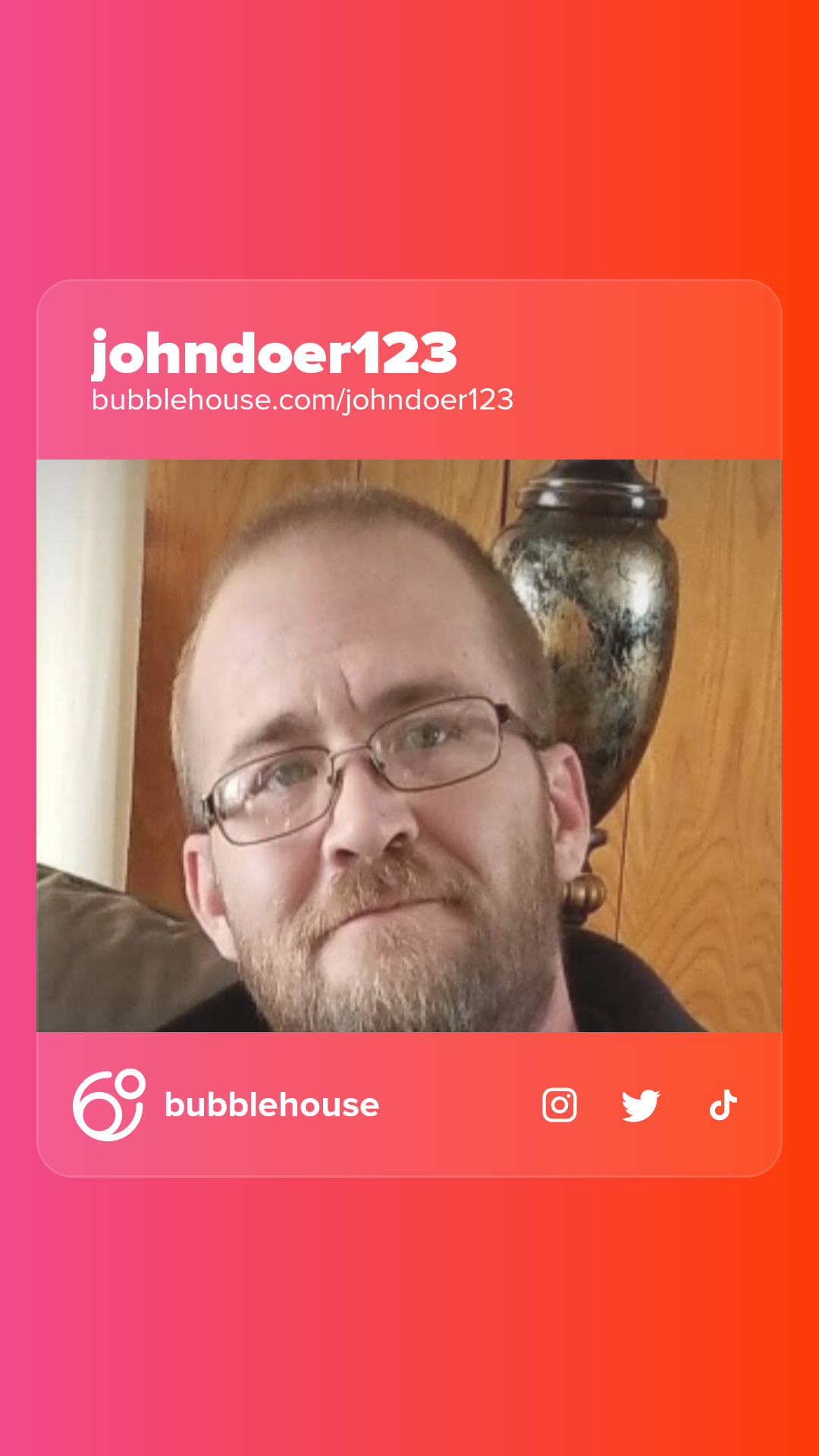 NFT MINTING HAS BEGAN ON BUBBLEHOUSE!!!
Recently an amazing company has made it possible to collect and sell NFTs using just a standard credit or debit card.
But the most amazing part is they allow anyone to create their own NFTs completely free of charge!!! I have embarked on this fun journey, creating limited edition NFTs using some of the most amazing photographs I have captured at the homestead. And in a way, it is also an extension of my blog as each NFT comes with a homestead story.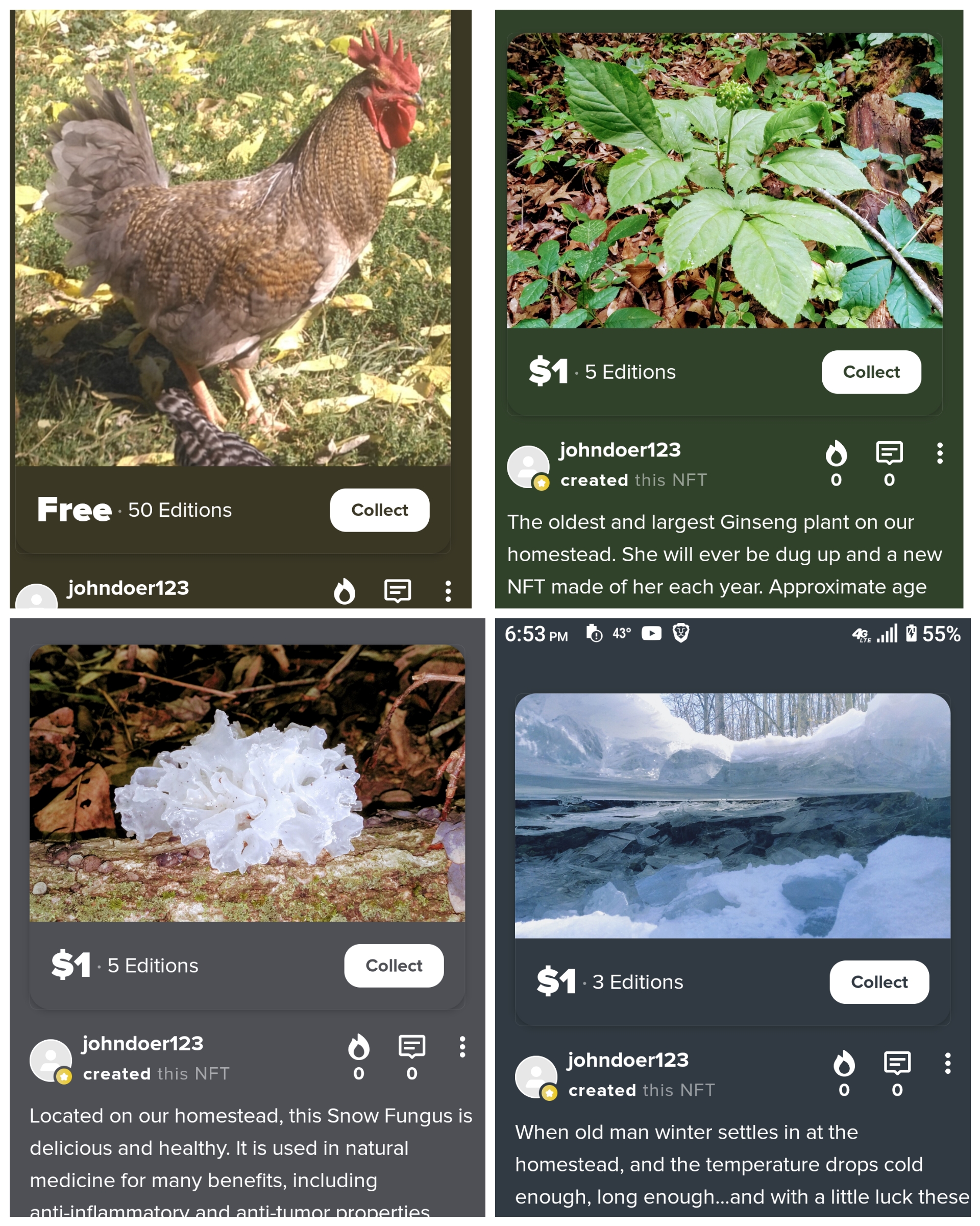 *These are the NFTs that are currently available from me. One for free, the rest just a dollar.
BUT WHAT ABOUT GETTING PAID TO COLLECT YOUR NFTs JOHNDOER?
YES!!! I'll do just that! As a means of helping to get the bubblehouse name(and mine) out there....if you purchase an NFT from me, I will give you fifty percent more HBD then your purchase. So, spend $1...and I'll send 1.5HBD.😁😁😁 Also, if you are not able to afford one, simply collect one of my free ones and in either case leave a comment below telling me your bubble house name and which NFT you collected. There are gifts for all!!!
HOW THIS WORKS...
2. Collect any of my amazing NFTs.
3. Leave a comment below stating which one you collected AND your bubblehouse name.
4. Wait patiently. If you paid for one that wasn't free, I'll send you your HBD. If you collected a free one, I will upvote your comment at 100 percent as a thank you.
5. Added bonus...reblog this post and receive a custom made NFT of any photo you want from my blog!!!
@rentmoney @sparkesy43 @cicisaja @j85063 @abh12345 @wesphilbin @itzninjafool @smithlabs @mrnightmare89 @proto26 @samstonehill @maxwellmarcusart @sinlg @ecuadorhomestead @mysearchisover @coininstant @playfulfoodie @cryptoxicate @solominer @foxkoit @ahmetay
*If you were tagged, it's because we have interacted here on the hive chain within the last few months and i wanted each of you to have a special opportunity to get an NFT from me should you choose to.
*This offer ends at post payout, so if you are interested, let's do it!!! And a huge thank you to everyone! We appreciate and thank each of you for all the support and love we receive from each of you!🤗🤗🤗🤗🤗🤗🤗🤗🤗🤗...free hugs and love for all.🤗🤗🤗🤗🤗🤗🤗🤗