We decided to take the kids to their first monster truck show earlier this month. We had a great time and I have a few photos and gifs from the event. We got good weather and took a drive to the big city to check it out. There was a show coming locally but friends said after going to both, they really preferred the show in the bigger arena and we wanted to see the best one we could
Entrance Show - Driving Around the loop
They all came in at once and and drove around the track. It was was really impressive to hear the amount of noise those trucks made. You could feel it as much as hear it even with the ear protection.
Frist up Trick Contest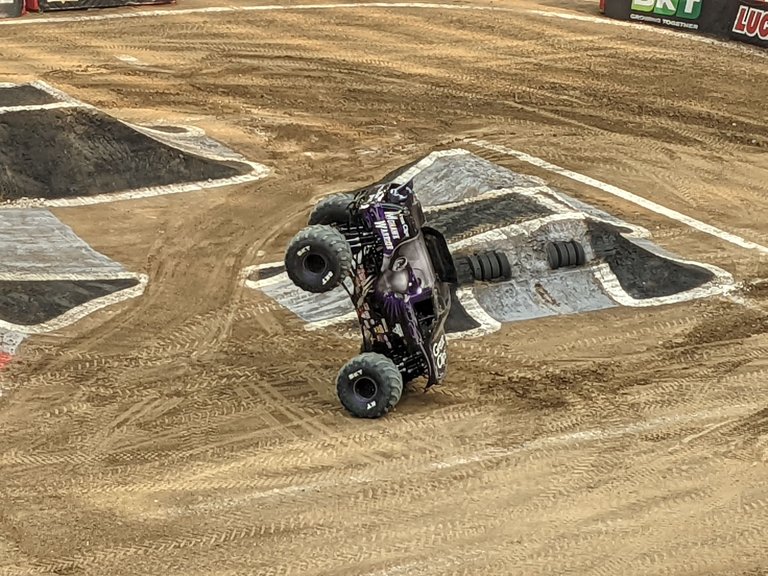 They all started by trying various tricks driving on front stands, rear stands, or on the side. It was pretty cool but ended up with a lot of crashes. After each crash, they had to bring out the heavy equipment and pick them up. There was a lot of down time between runs and it
After the races and the free style it turns out that my OG fav - Grave Digger ended up blowing up their engine and had to get towed out.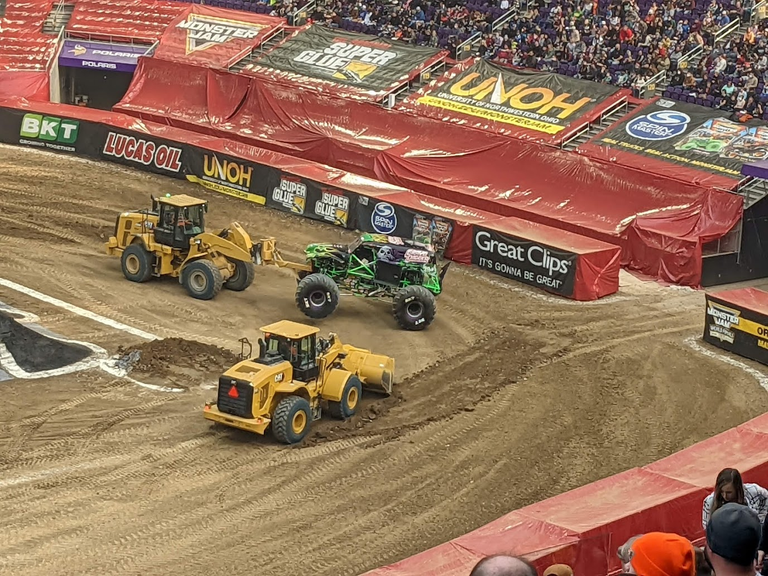 They also did races and the free style portion. I love the free style personally and they put on an amazing show for sure.
Who doesnt love a back flip!!!
Hope you like the photos and you should really check out a show if you get a chance!!