Hive Engine (Hive Sidechain) Investments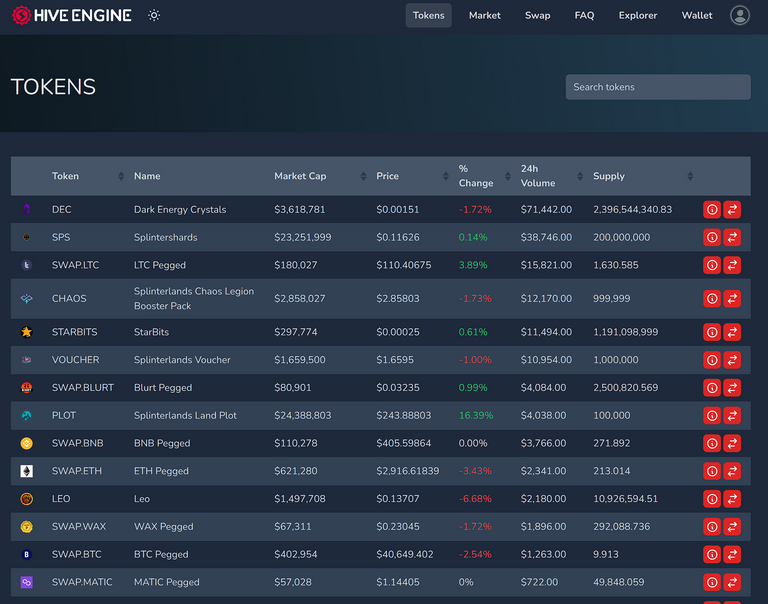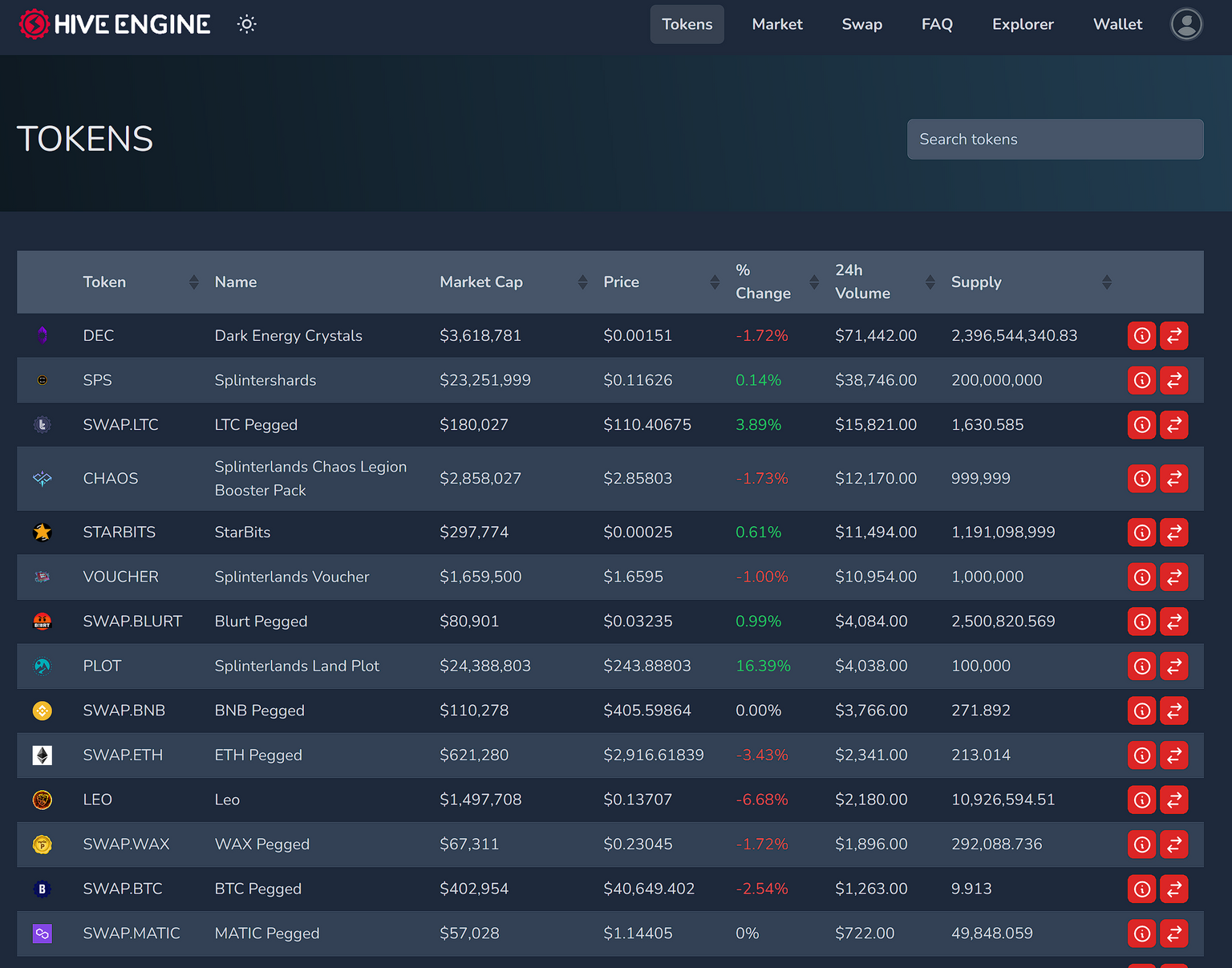 Neoxian seems to have paid out half in stake and half in liquid assets, already for the posts I've made! Very nice! Can't complain about returns already! EPC has paid out yet again, totaling 5 payments to date and a very nice % of return!
---
1st - EPC
Epic Token


Invested To Date(ITD) - 40,000 EPC bought @ 0.00012 Hive/Ea
Returns:
1: 0.018 Hive | 2: 0.002 Hive
3: 0.045 Hive | 4: 0.002 Hive
5: 0.002 Hive
Payment 5 hits with another 0.002 Hive payout! Great to see returns! :)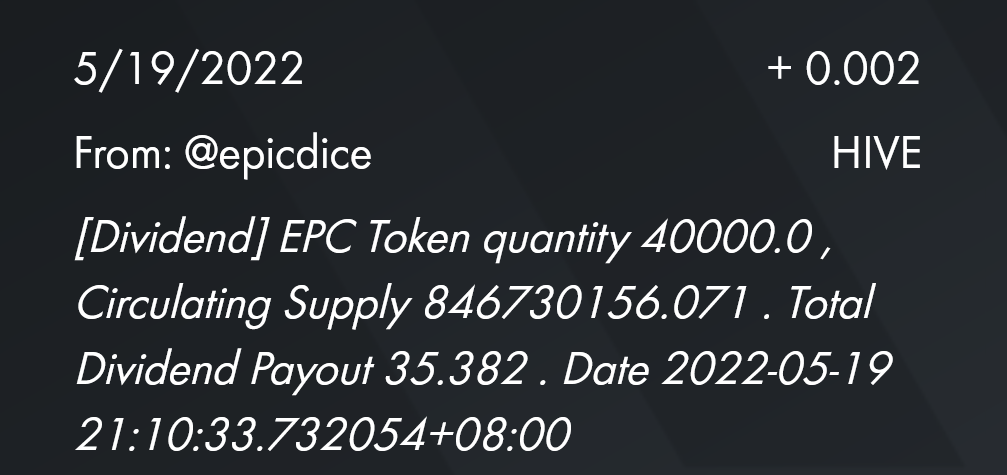 ---
2nd - SIM
dCity Token


Invested To Date(ITD) - 4,000 SIM @ 0.000408 Hive/Ea
ITD - 6,000 @ 0.000512 Hive/Ea
Returns:
None To Date
SIM token (As said in the first post.) requires a certain stake to begin to earn daily rewards and it also runs a 30 day average on your holdings to determine that, so if you invest a little at first and then a lot later, it will take time for it to average out. Well worth the investment though! As you accrue more SIM, it pays consistent DAILY returns!
Sitting at 10k SIM and will be buying some cards to get the city going tonight. :D
---
3rd - SPS & DEC
Splintershards & Dark Energy Crystals



Invested To Date(ITD): 1,000 DEC @ 0.00182 Hive/Ea
ITD: 4 SPS @ 0.139 Hive/Ea
Returns:
None To Date
HODL! :) (Staying firm on this. No change in this.)
---
4th - SWAP.LTC
Litecoin Peg


Investment To Date: None
Returns:
None To Date
Buy now and sell above $200 USD! :)
Starting to think I should just take advantage of the low (IMO) prices and hit up some buy orders over market. Let's do it. I was holding out for 40$~ lows, but now I'm thinking I should just avoid being greedy... :)
---
5th - LEO
LEO Token


Investment To Date(ITD): 40 LEO @ 0.173 Hive/Ea
Returns:
None To Date
LEO is going to be a strong contender and fun to read and discuss topics in/on. :)
---
6th - NEOXAG
Investment To Date(ITD): 2,000 NEOXAG @ 0.00096 Hive/Ea
Returns:
1: 11.88 NEOXAG
Neoxag has paid a small return already! It doesn't pay out in Hive, so the ratio/conversion rate is to be considered, but any returns are good returns! :)

---
#7 - Other
Other notable investments

20 WAIV @ 0.14 Hive/Ea
200 SPT @ 0.00235 Hive/Ea
100 CTP @ 0.0237 Hive/Ea
1,000 CCC @ 0.00111 Hive/Ea
20 STEM @ 0.03 Hive/Ea
60 ONEUP @ 0.00565 Hive/Ea
WAIV, CTP, CCC, STEM, SPT, ONEUP
These are all great investments with a low barrier to entry that you can have fun with and experiment on how "Tokenomics" works and what returns you can expect to see numerically, across the board based on different code settings and configurations! They've also consistently had volume of trade, even if the volume is low. The low price points and ability to begin staking/trading with minimal capital, make them IMO a great starter investment for someone not looking to drop the cost needed to begin with SIM or LEO or some of the other high-entry-cost tokens.
---
---
Thanks for reading. Feel free to share opinions of your own and discuss the topic in the comments! :) Always open to new ideas/investments.