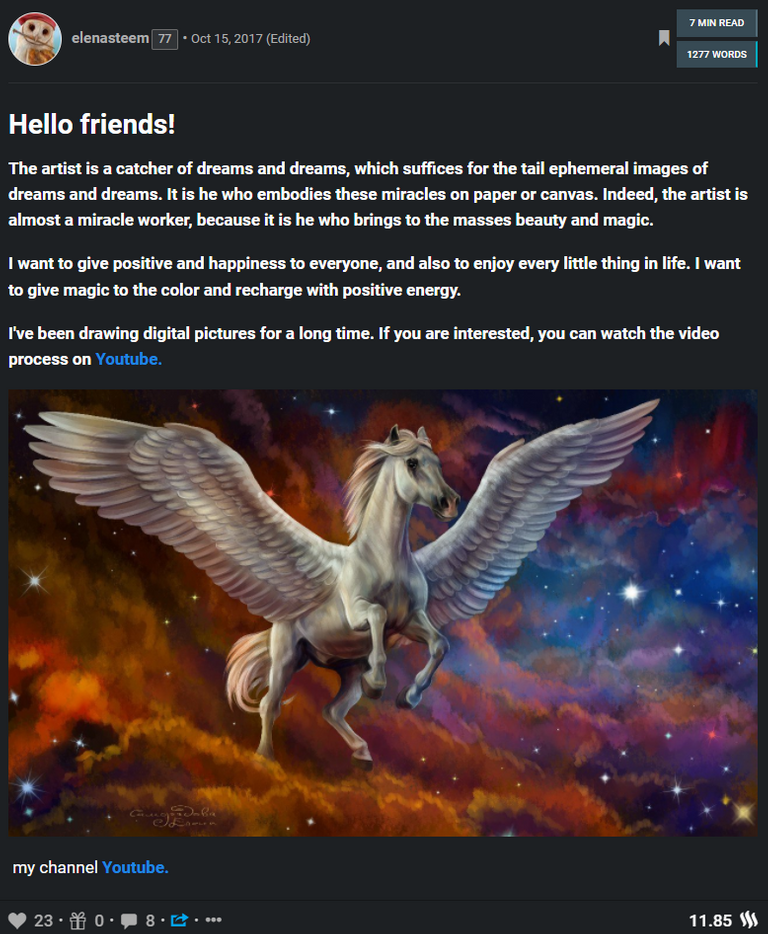 ---
Online profiles
---
As I started to buy NFTs from @nftshowroom's marketplace, Elenasteem quickly caught my eye. They were the first artist I started collecting from as I went NFT crazy. Elena's art has a certain fine art feel to it, the art is classical in nature as I see it. I did not want 8-bit art reflective of video games but rather fine art that requires actual skill from the hand of a human. My family celebrated the holidays in traditional ways mostly with Eastern European flair as my father took pride in our German heritage, though he loved speaking Russian a lot especially the word Nyet which means No. So I am not sure if it was being surrounded by Eastern European art growing up, my father's love for Russian language despite German ancestry or if it was my mother working at The Natural Museum of History which was filled with classical art pieces; that has me enamored with Elena's Masterfully drawn pieces of Art.
---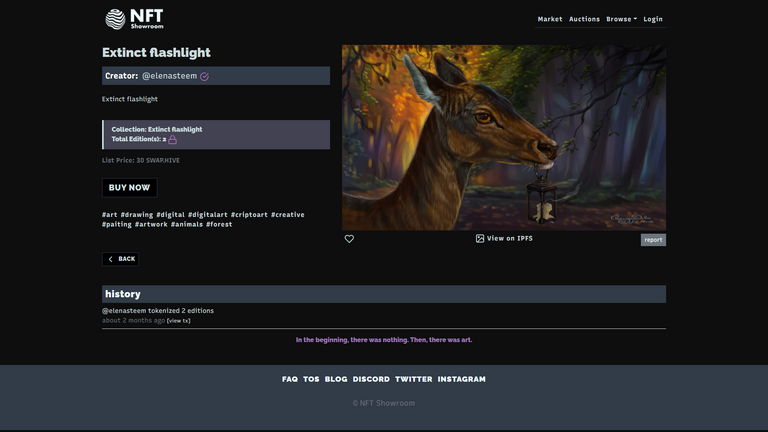 Extinct flashlight
Creator: @elenasteem
Extinct flashlight
Collection: Extinct flashlight
Total Edition(s): 2
List Price: 30 SWAP.HIVE
https://nftshowroom.com/elenasteem/gallery/elenasteem_extinct-flashlight_extinct-flashlight
---
Elenasteem uses a digital painting tool called SAI and has a Wacom Intuos Pen Small tablet. I am basing this information on Elena's introduceyourself post from 2017 and surly there has been upgrades or updates to their arsenal for painting. Elena even sometimes provides NFT video productions of the NFTs they create. This makes their NFTs exponentially valuable in my eyes.
My tools:
I'm using the Paint Tool SAI. Wacom Intuos Pen Small tablet.The graphic tablet is on the working computer desk. It only needs to connect and open the program
)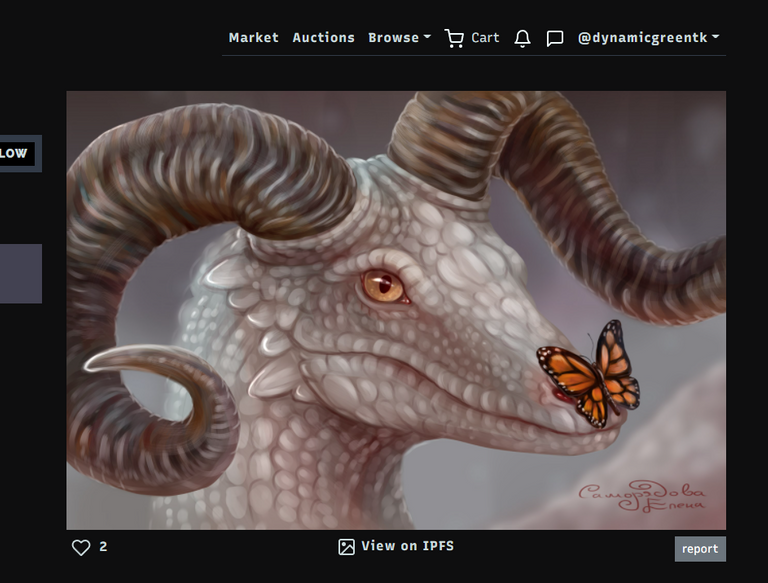 ---
Another key thing that makes NFTs valuable, in my opinion, is the ability to have the NFT correlate to a real world physical asset in some manner, when not utilized for blockchain gaming of course. Elena is apart of a collective of people who are doing cool things such as collaborative efforts to write a book inspired by the Alien movie Covenant and has created NFTs from said book!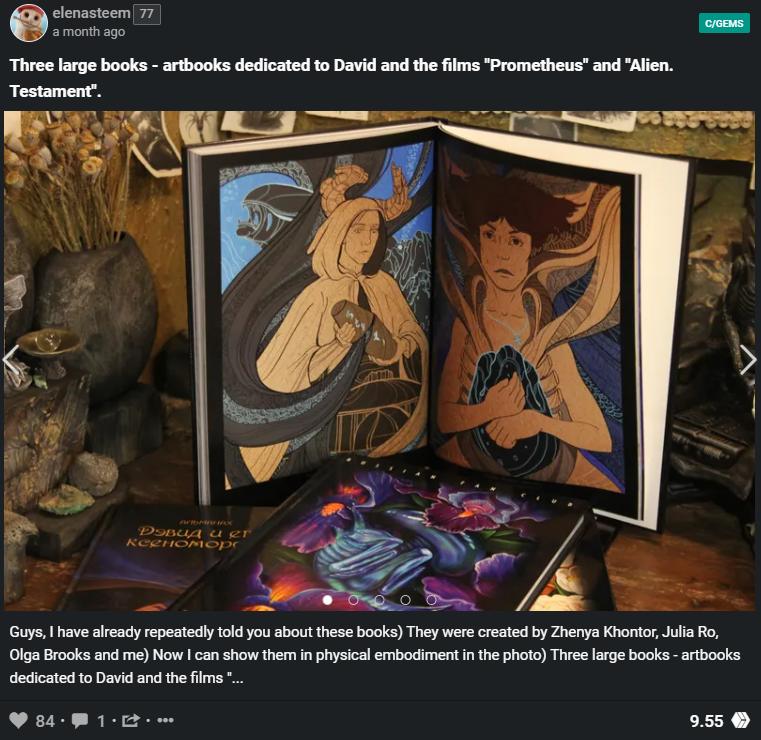 Guys, I have already repeatedly told you about these books) They were created by Zhenya Khontor, Julia Ro, Olga Brooks and me)
Now I can show them in physical embodiment in the photo) Three large books - artbooks dedicated to David and the films "Prometheus" and "Alien. Covenant". And also on our worlds intertwined with these films. They have collected our work over the past 4 years - on this topic. And these are not only drawings, sculptures, photographs, but also texts, stories, poems, articles, etc. We have been creating them for 7 long months, collecting all the accumulated material, then urgently completing something and photographing it, making up layout. Here it should be noted Zhenya Khontor who took on the bulk of the work on the creation of these books!
https://peakd.com/hive-148441/@elenasteem/three-large-books-artbooks-dedicated-to-david-and-the-films-prometheus-and-alien-testament
Elena does more than just create books and NFTs from the book's images but also creates Calendars in a similar fashion while sharing the calendars images as NFTs for us to buy! These NFTs are also made available on @nftshowroom.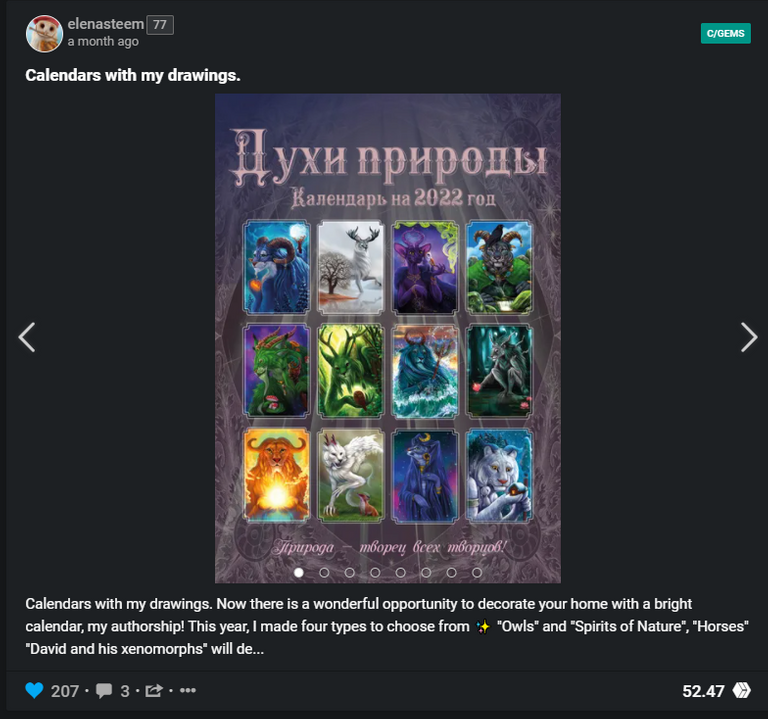 Calendars with my drawings.
Now there is a wonderful opportunity to decorate your home with a bright calendar, my authorship! This year, I made four types to choose from ✨
"Owls" and "Spirits of Nature", "Horses" "David and his xenomorphs" will delight you throughout the year 😌
Calendars in two formats: A3 and A4, with bright, high-quality illustrations!
All illustrations in the calendar are mine. She drew in the Paint Tool SAI program.
---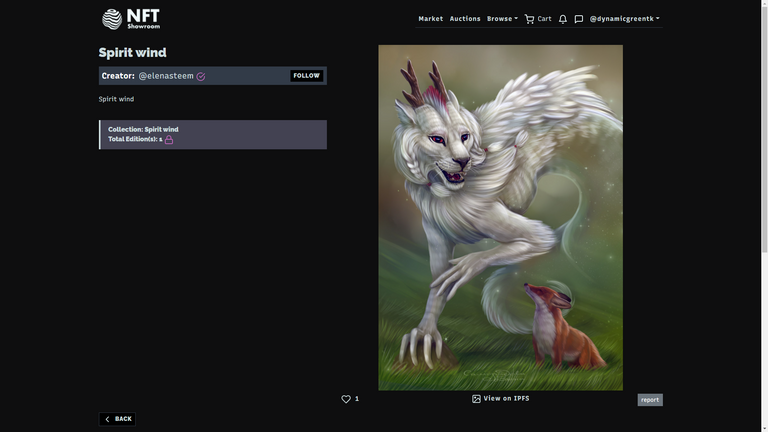 Spirit wind
Creator: @elenasteem
Spirit wind
Collection: Spirit wind
Total Edition(s): 1
Mine! Not for sale!😛
https://nftshowroom.com/dynamicgreentk/collection/elenasteem_spirit-wind_spirit-wind
---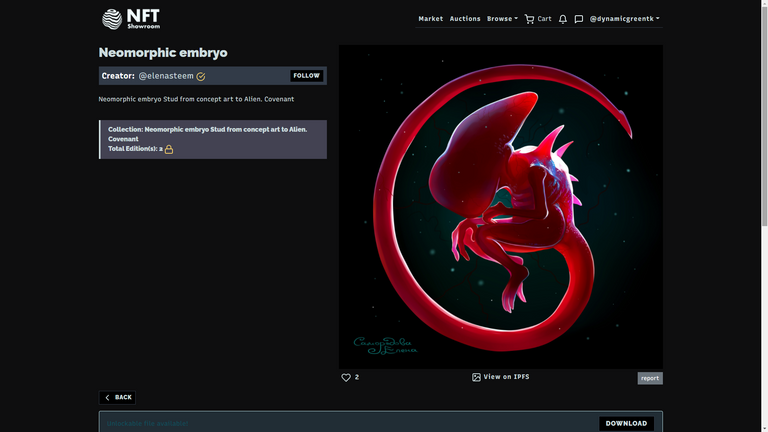 Neomorphic embryo
Creator: @elenasteem
Neomorphic embryo Stud from concept art to Alien. Covenant
Collection: Neomorphic embryo Stud from concept art to Alien. Covenant
Total Edition(s): 2
Price: 29 SWAP.HIVE
---
I would be doing Elena a great injustice if I did not mention that first and foremost they are so nice and responsive when emailing them and secondly they make AMAZING animal photos!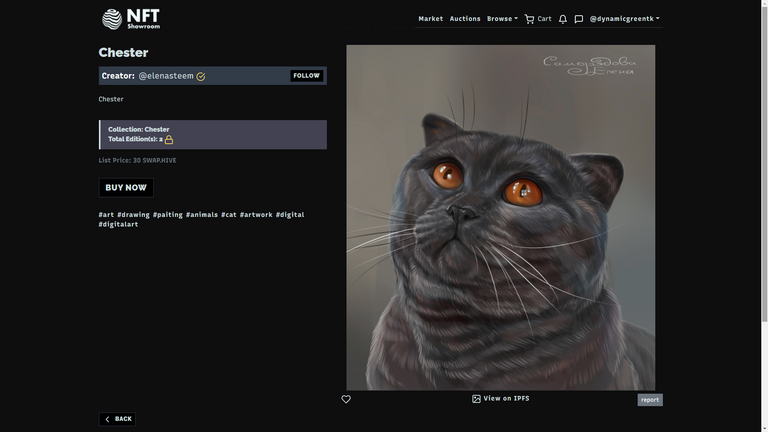 Chester
Creator: @elenasteem
Chester
Collection: Chester
Total Edition(s): 2
List Price: 30 SWAP.HIVE

https://nftshowroom.com/elenasteem/gallery/elenasteem_chester_chester
---
@elenasteem, what else is there to say other than Thank you for your beautiful art and making it availablefor us on Hive as NFTs!

Get better votes by using the neoxian.city website!
Please remember to use our website, it doesn't cost you anything. By only using our tag there is a 20% levvy on your neoxag earnings.


The city is now located in Element chat
Please visit us in Element. https://element.io/
Element information:
The id of the man to talk to there is @neoxian:matrix.org
Neoxian city chat: #cityofneoxian:matrix.org


Where do you fit into the City of Neoxian?
A lot of people come here and get sucked into the friendliness of our server. Some people want to take on roles in the city, others just want to chat and have a good time. There's nothing wrong with either!
What we haven't seen many of though is those wanting to create new roles and responsibilities for themselves in Neoxian City. Our Dragonmaster Neoxian is always open to new ideas.
Do you have a special talent? Let us see! Join our element chat.
-- we encourage growth here. What benefits us, also benefits you.
We have already started a School, A minetest server, A banking service, games, and so much more.
What can you bring to us?