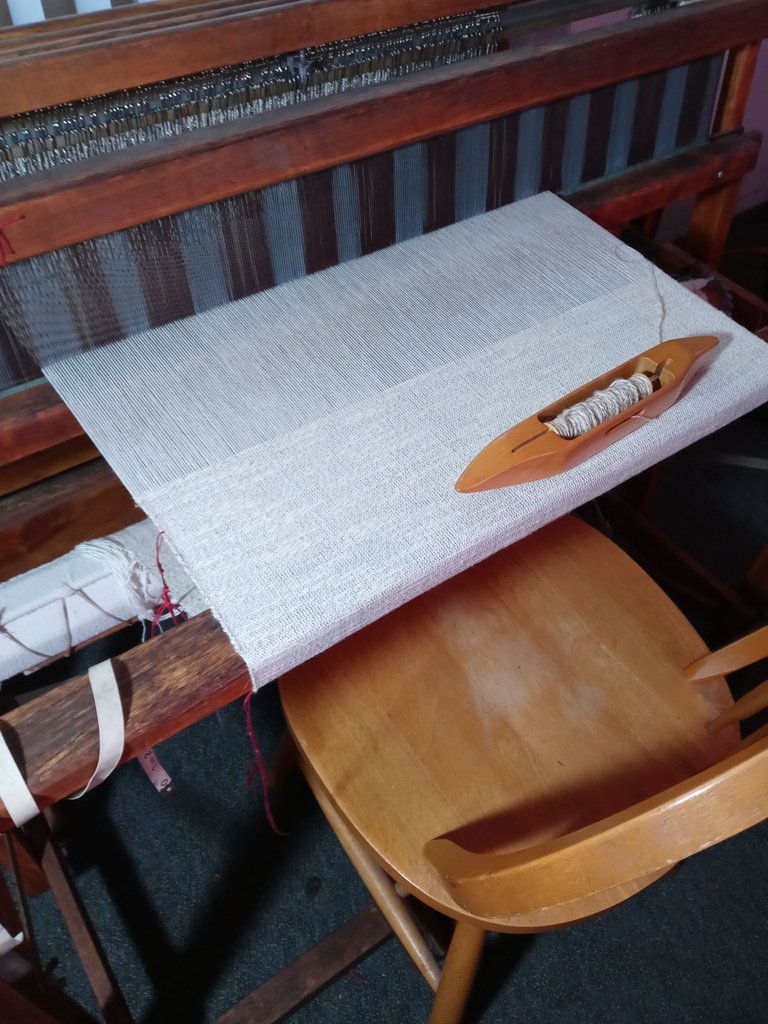 It has been quite some time since this old loom has seen any action, but it seemed like the right time to revive the passions that have lain dormant for the last few years.
First order of business was to refurbish the poor thing. During my years-long hiatus, the loom had been shifted from house to house in the attic, the barn, the outside machine shed, etc. The wood was dried out and the guts of the loom all needed repairing or replacement.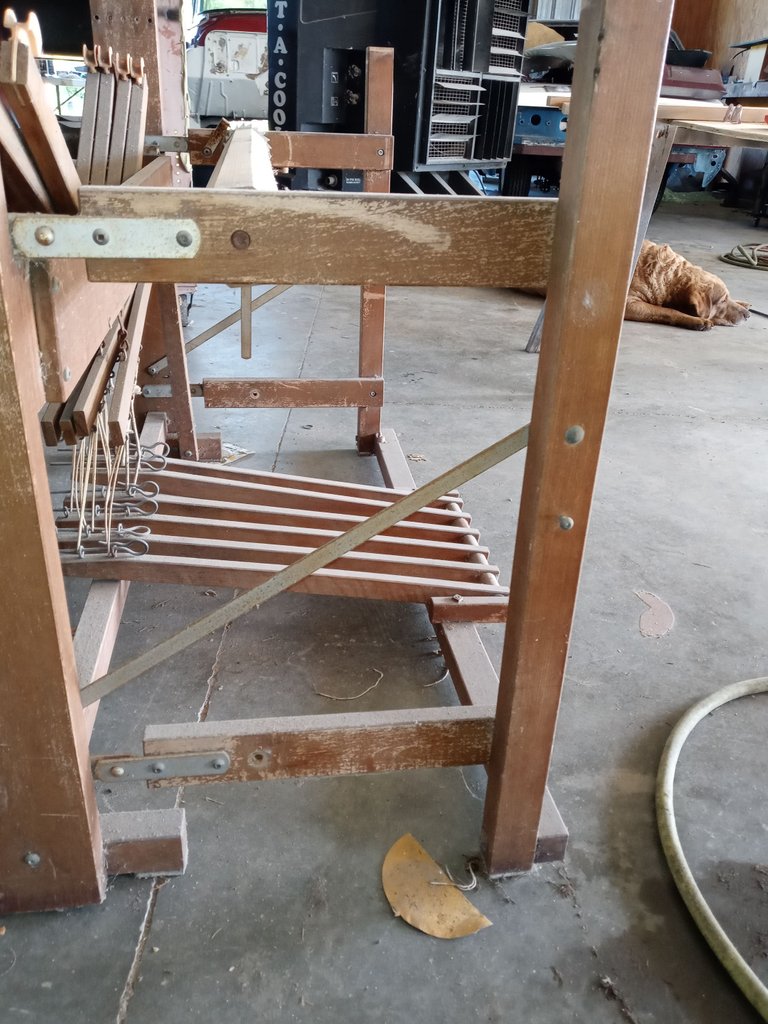 I took it down to the frame, taking about 100 photos to remind me how it went back together. The old finish was sanded off and I opted for an oil finish to try to rehydrate the wood. It will stay this way as it suits my needs just fine.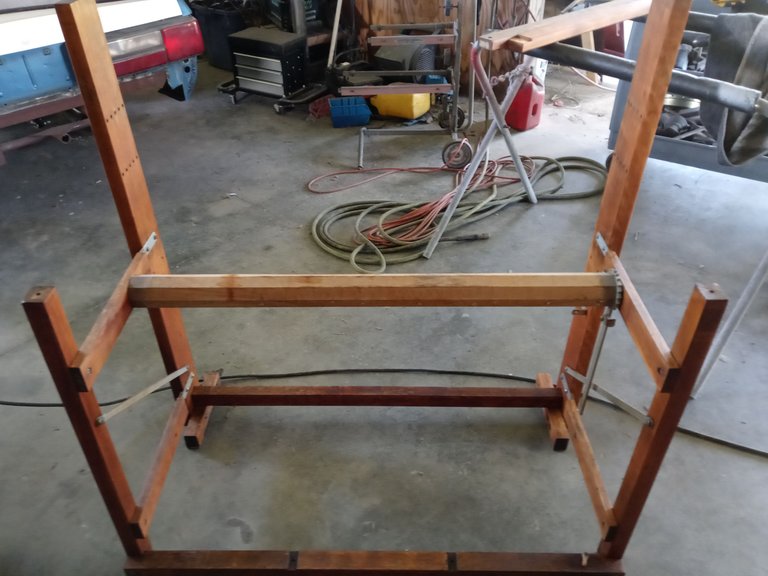 Once it was finished and reassembled, I wound a warp of 504 ends, which were slayed 2 per dent in a 12 dent reed, making 24 ends per inch. I wound enough warp for 6 large dish towels measuring 20x30 inches.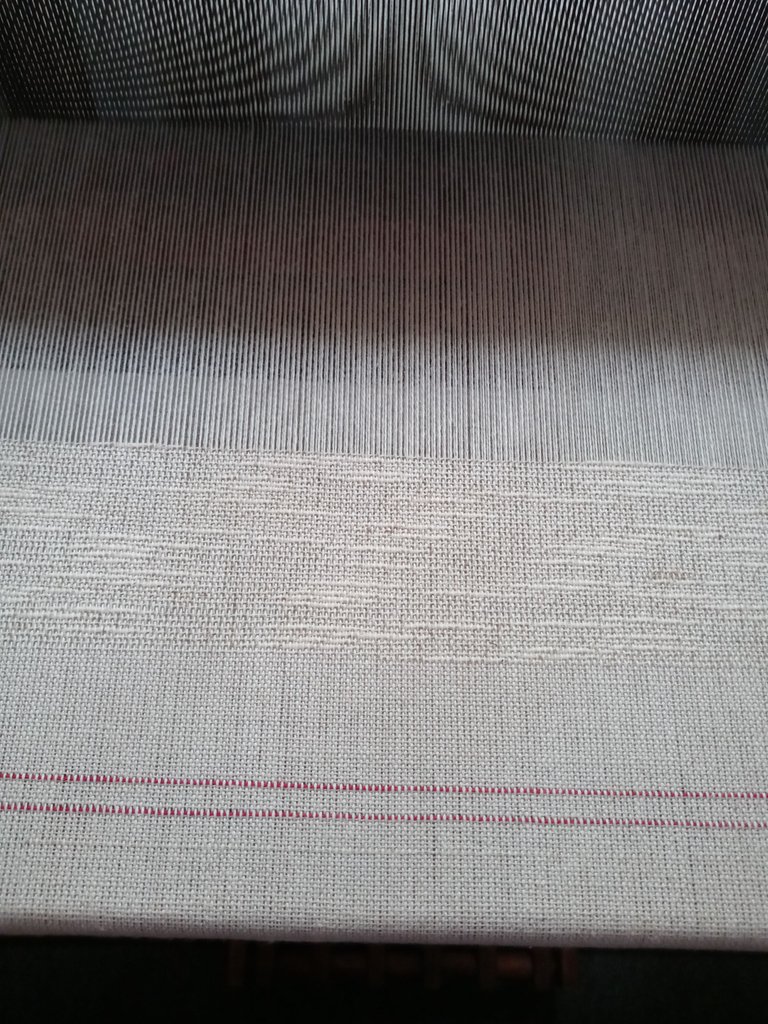 The warp was an 8/2 cotton with a weft of 10/2 linen/cotton slub yarn. The towels are very soft and so absorbent. The red weft is the demarcation between towels. After weaving, they were removed from the loom, hemmed and then wet finished.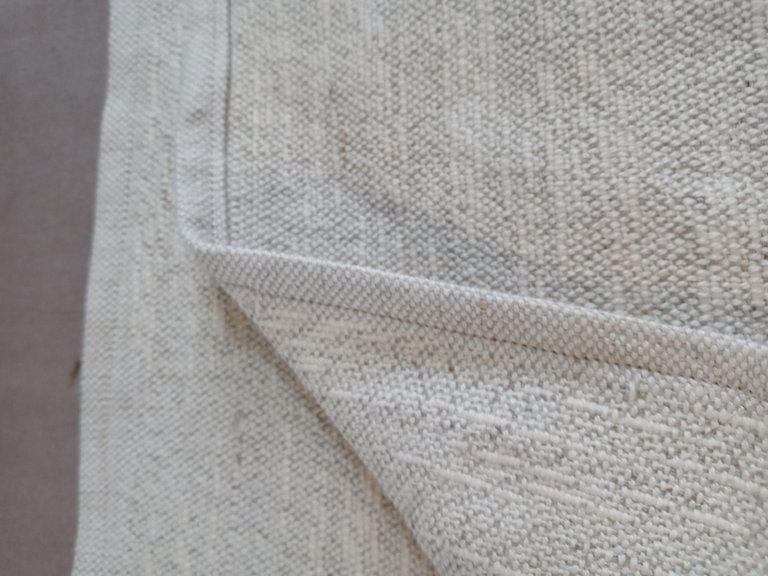 Five of the towels were given away as Christmas gifts and the remaining towel I use in my own kitchen.
In the past, my living was made by dyeing and spinning yarn and by weaving household items and items of clothing. One day I may open a shop once again, or perhaps just sell online....maybe for crypto!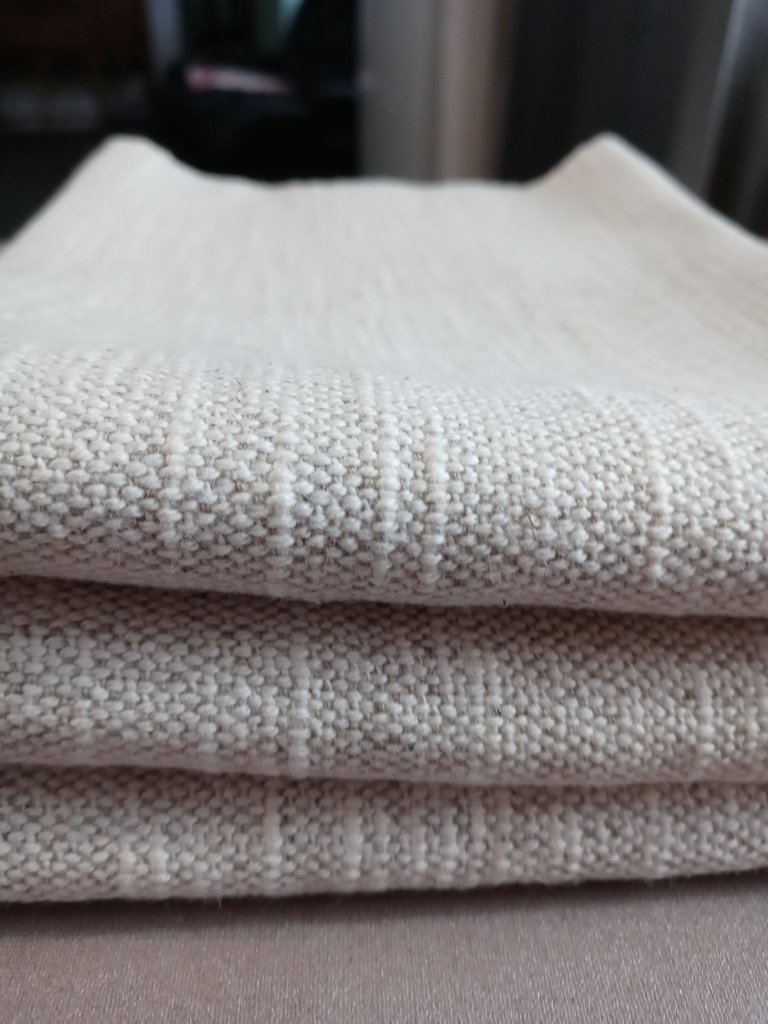 In any case, I am back where I feel at peace....behind the wheel or at the loom. My most sincere wish for you, is to get back to what makes your spirit sing....it is what we were born to do. Thanks for reading.
Peace,
Tammy