Creative outfit is what everyone need these days !
Isn't it?
I tried my hands on a new fabric manipulation technique where I have used multiple layer of fabrics (both solids and prints) to create a three dimensional effect of fabric .
I have created this for one of my upcoming Fashion show.



CONCEPT :
Merging mordernity with traditional culture .
I wanted to promote the handicraft of locals .
So, I took bangru , it is a block printing technique on fabric using natural colors and flowers.
Therefore , I took the traditional bangru print from locals , got it printed in my design using wooden blocks .
I feel its always good to help the locals , It helps them for their daily bread and butter .
Helping them with giving them work , so that they can also earn , gives me inner peace .



Layered 5 fabrics and drew vertical and horizontal patterns on it.


I have used Foam sheet in the forth layer , because my further process includes quilting .
Further, I quilted it using my sewing machine.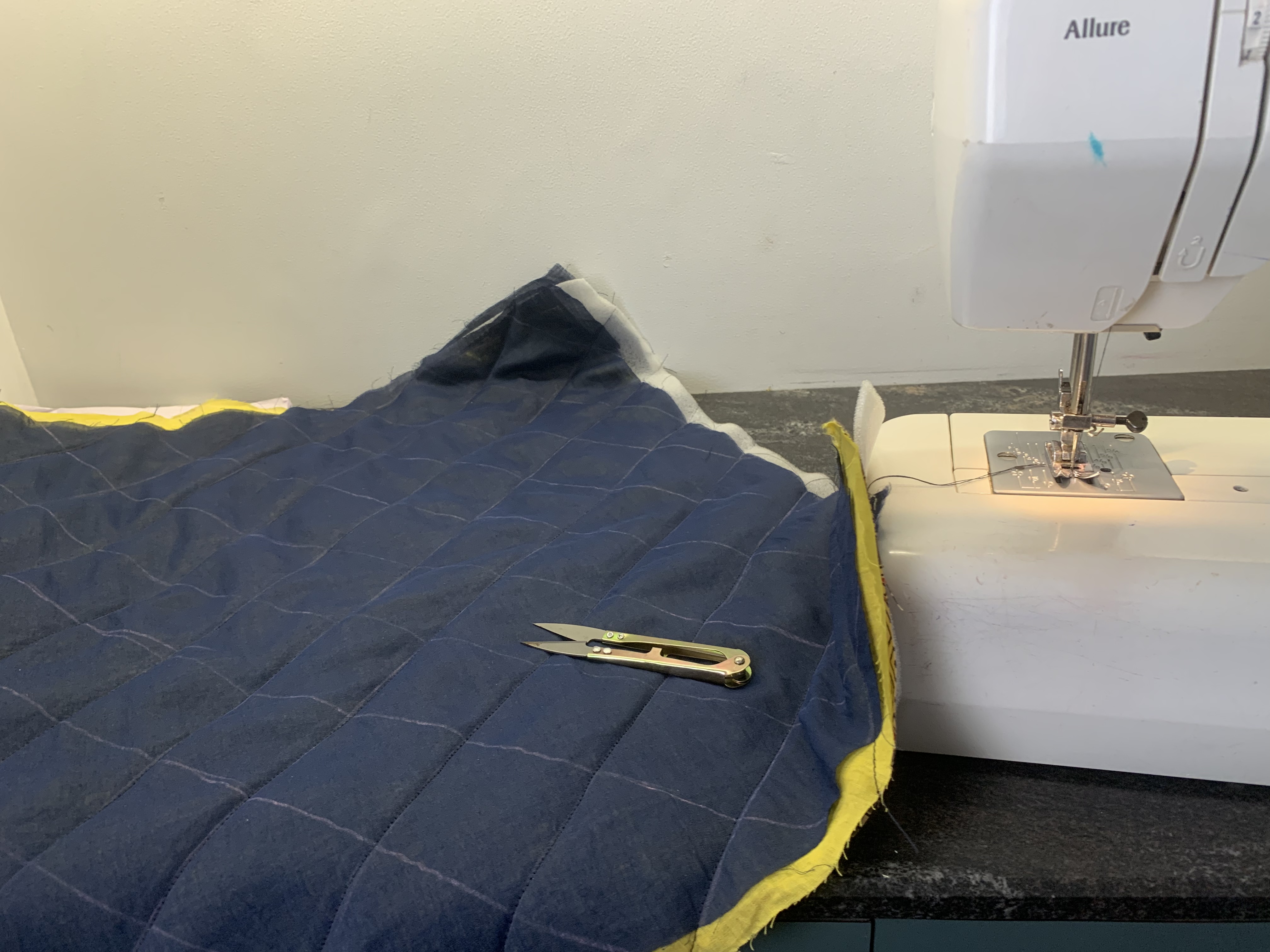 After I quilted the fabric , it was time to cut out the uppermost layer in leaf pattern , so that a pair of 4 would create a flower .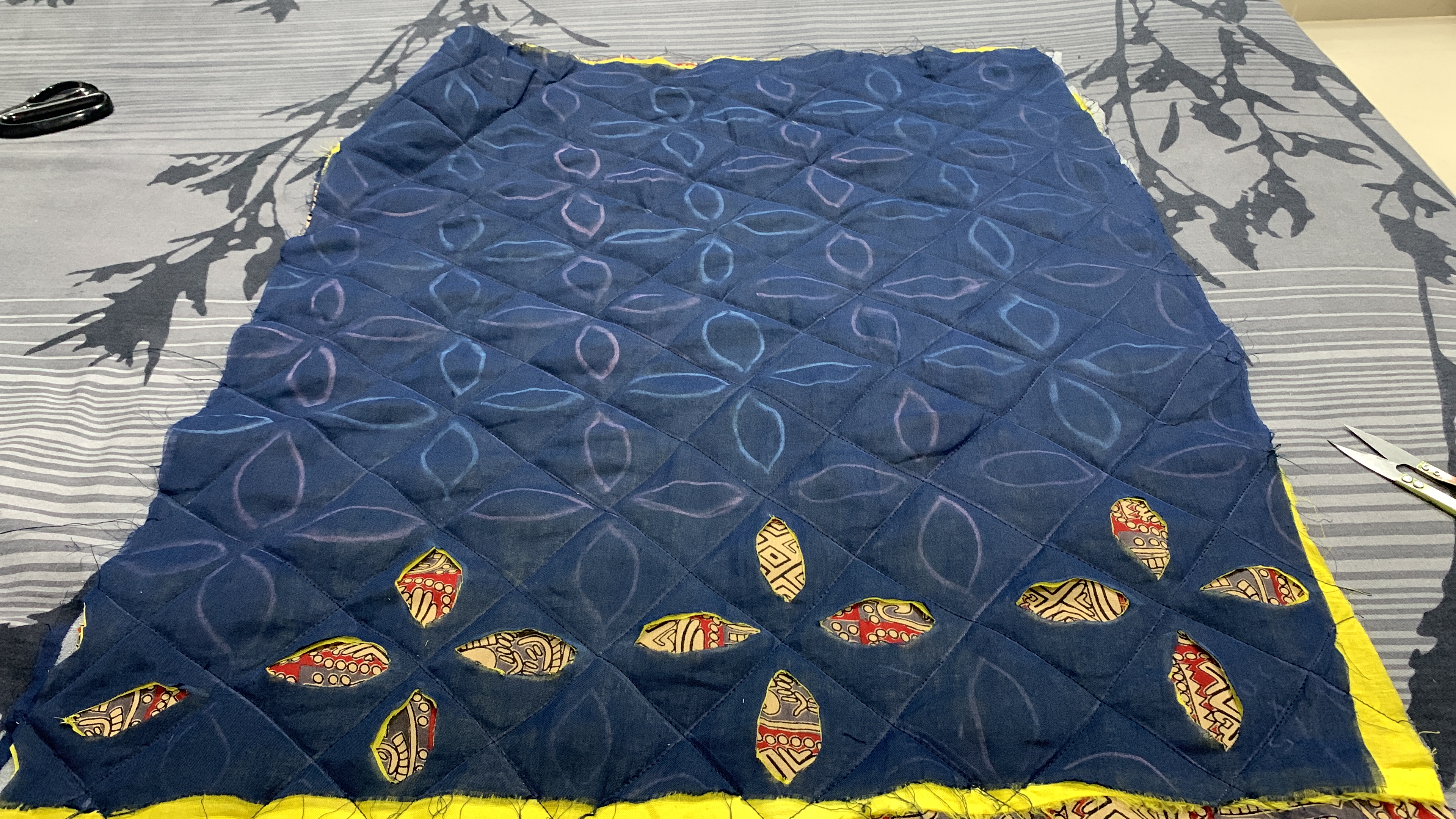 To create my own texture , I took an alternative cut pattern with full cuts followed by half cuts.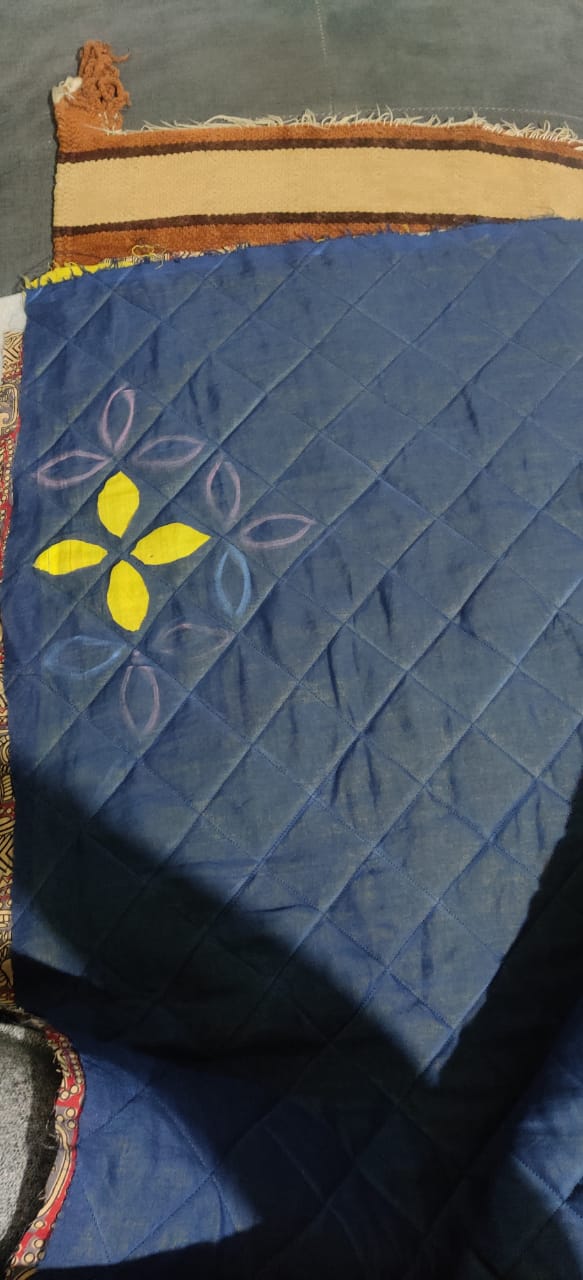 And then finally , The fabric was ready !
With all those sleepless nights , I created 10 such pieces of 1.5 meter each , that brings us to 15 meters of this technique fabric .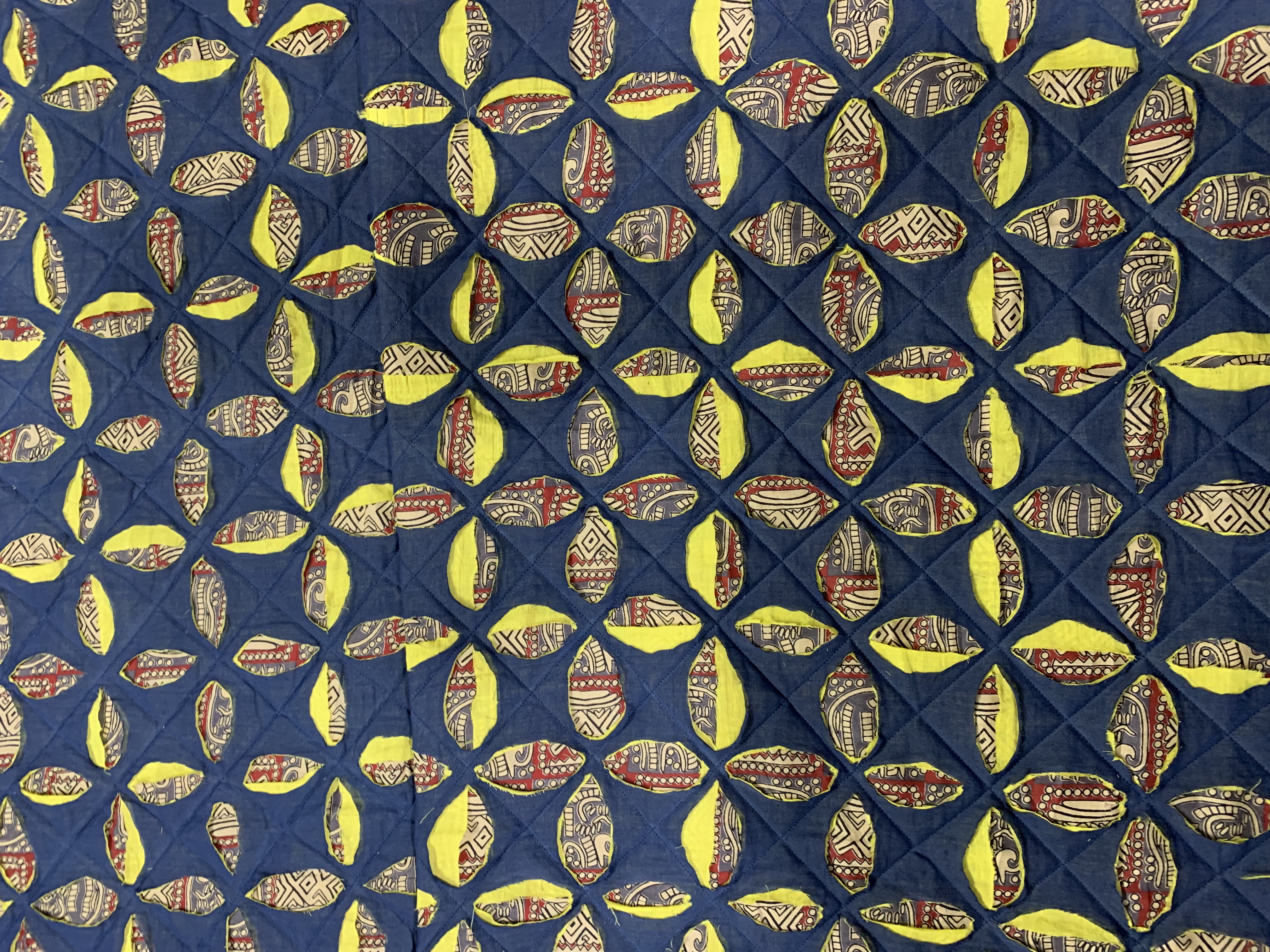 I felt Inner peace after helping the locals (non-emloyed) people , as i could create something that promoted their handicraft , which may help them for their daily bread .
As a designer , i feel success is where my success is a success for the needy ones too .
With this thought , I came up with this idea and soon after my show , I would be revealing the outfits I designed using this!



Are you excited to see the garment I created using this fabric patch !?
Do let me know in the comment section !
THANK YOU FOR TAKING OUT YOUR PRECIOUS TIME TO READ MY BLOG !
I am always and always grateful to you guys for all the love and support that this platform has showered upon me !