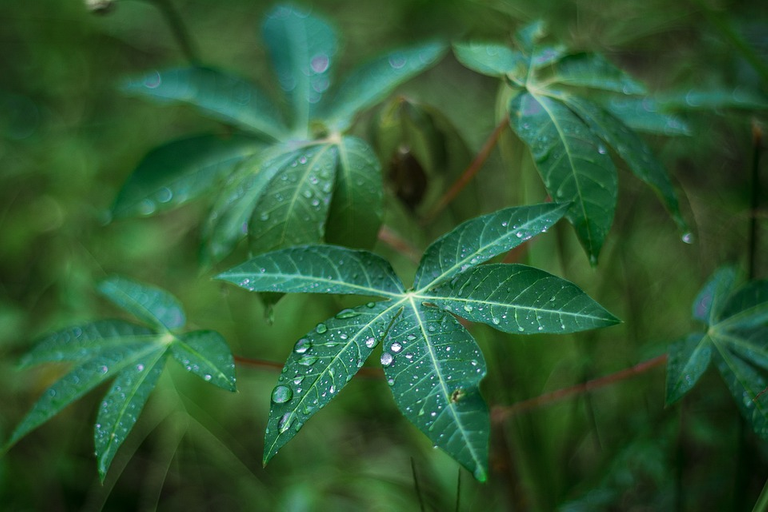 Recently I published a video on the propagation of Casava plants, but seeing that the video focussed mainly on the propagation of the plant, a lot was left to be said about the plant's utility.
Today, I want to take some time to look at the diverse uses and benefits of growing Cassava.
Although this vegetable is the staple ingredient of many diets from around the world, with both the roots and the plant leaves being edible, here on the farm we plant it as one of the main sustainable livestock food crops. It is a hardy and drought-resistant plant that produces large underground tubers which are much like yams or potatoes.
Cassava is a calorie-rich vegetable that contains plenty of carbohydrates and key vitamins and minerals that are necessary for a healthy conditioning diet in livestock. Cassava is a good source of vitamin C, thiamine, riboflavin and niacin. The cooked cassava leaves, on the other hand, have the added benefit of containing up to 25% protein.
Casava is a great source of carbohydrates, however the roots when raw contain high levels of cyanide. So even when used as animal feed, the roots need to be prepared and cooked correctly.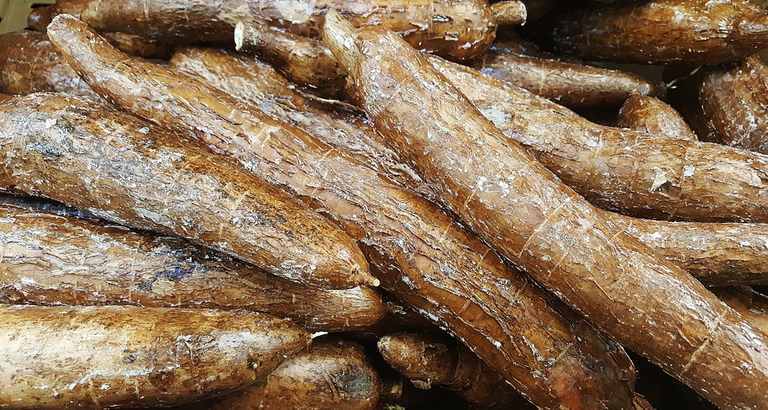 Uses
On the Table:
One of the most commonly known products that are made from Casava is of course tapioca which is used to make tapioca pudding. In many countries, the Casava roots are processed, dried, and ground to produce gluten-free flour which can be used in baking bread, cakes, and other treats. Casava is also prepared as fries, mash, or chips much in the same way as potatoes.
For the animals:
And then of course Casava can be used as animal feed. The leaves can be given to most grazing animals in a dry or fresh form, while the starch-rich tubers are great for feeding chickens and pigs.
Other Uses:
Other uses of the Casava plant include the manufacturing of fabrics, paper, and even building materials (plywood). It is also a wonderful plant to use when making bioethanol. While many cultures make use of the plant's medicinal qualities in traditional medicines. Starch extracts can have many industrial applications.