Introduction
We though we would do an update on what we are up to and how we are doing on Rising Star. We love the game so much and it is nice to see the numbers grow and grow. Well done to the team for keeping up with it all @risingstargame
Our progress so far
We are currently in position 23 on the leader board and seem to be a little stuck there. We are going to spend the next week or so doing crafting to increase our unique card count, although getting them gold parts is not easy!
Favourite card for the week
Every week we will highlight our favourite card for the week. This week it is - Pixie! We still do not have one so will be opening packs until we find her! She is not only a great supporter of the game but a lovely person as well! She can be found here - @pixiepost give her a follow and definitely watch some of her video if you get a chance.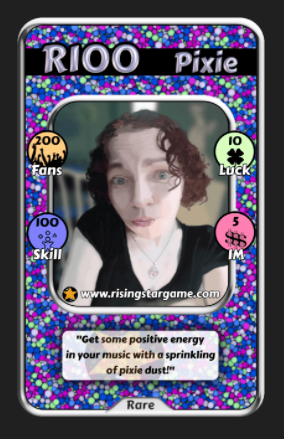 The Stick Up Boys tip for the week
This week our tip for newbies is to collect one trype of instrument to increase your skill points to balance out your ego! This is essential to do, we collect piano instruments. You can see which instruments relate to which lesson in the FAQ in the game.
Our NFT records in the game
As musicians one of our favourite things is having our records in the game! You can buy our records as well as stake on them. This is an amazing thing for artists to get more exposure for their music and earn a few starbits. It is also a brilliant way for you to support artists on the blockchain! Here is our record suggestion for this week that you can go and buy now!
Leaving it for you - great song, yes it is pricey but only a few left, so get it now. Once it is gone the price will only go up!

Start Playing
If you have not started playing Rising Star yet then you should as it is a great game and you can earn some crypto too! Here is the link
https://www.risingstargame.com/game.asp
I would recommend joining the discord, it is a fun place and great for chatting to others about RS here is the link https://discord.com/invite/dbB6Jc7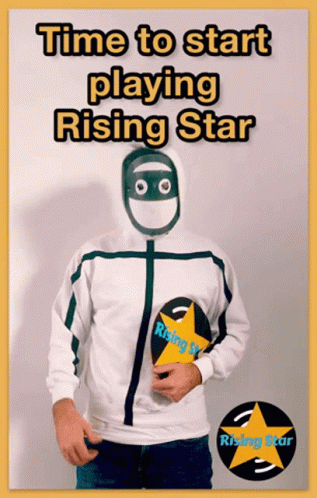 Love
the Stick Up Boys
https://linktr.ee/stickupmusic