The Hosers Hooteanny!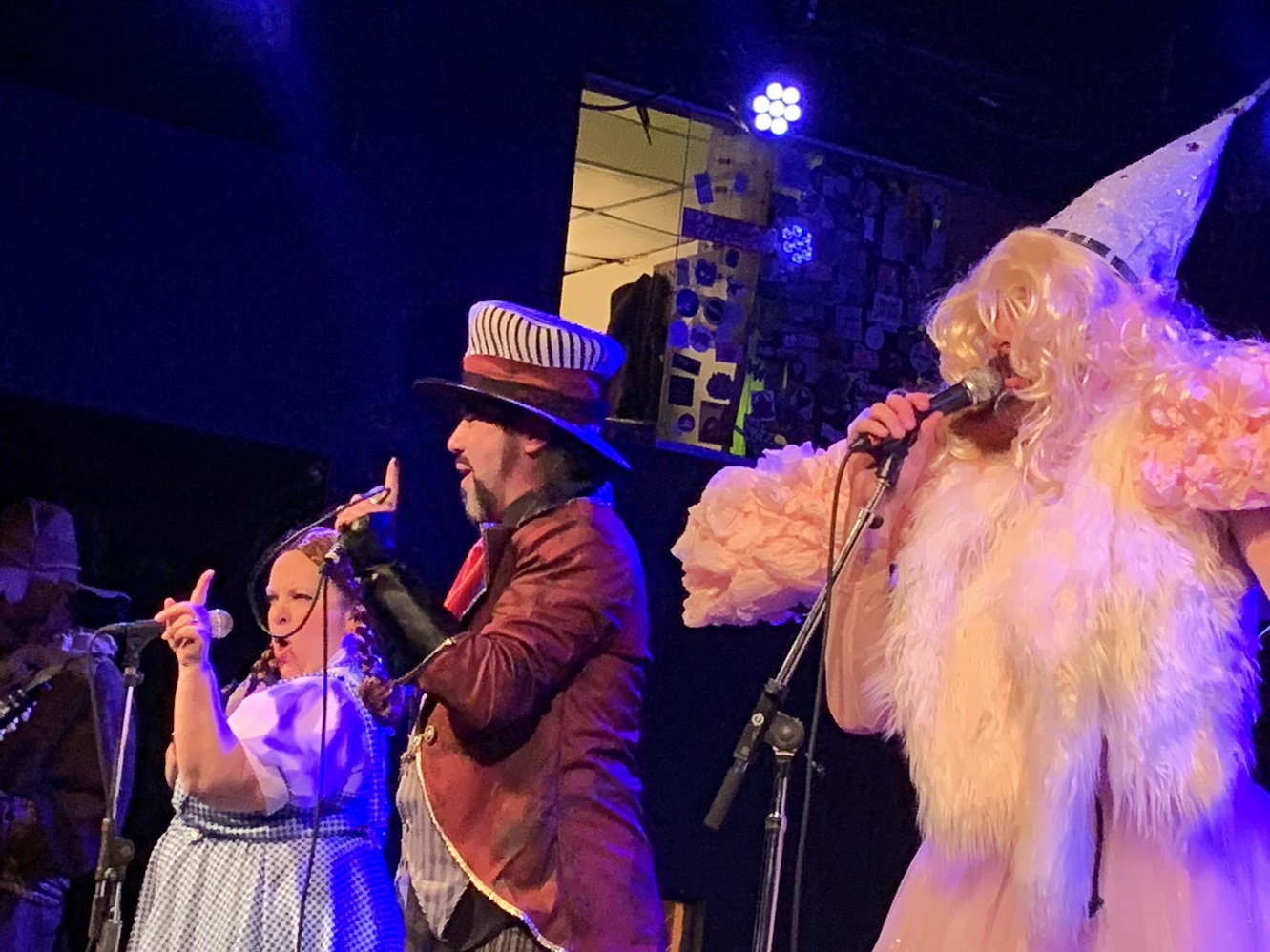 Every now and then, my past lives catch up with me or some new adventure presents itself and I have to dive in to entertain my legions of followers across the globe. Sometimes that is racing sailboats, playing hockey, fighting in a tournament, travelling the world or something else that transforms a dad into, well, a dad doing stuff!
The Hootenanny is one of those things and it is something else as you may be able to tell from the picture.

20 years of Hockey and Music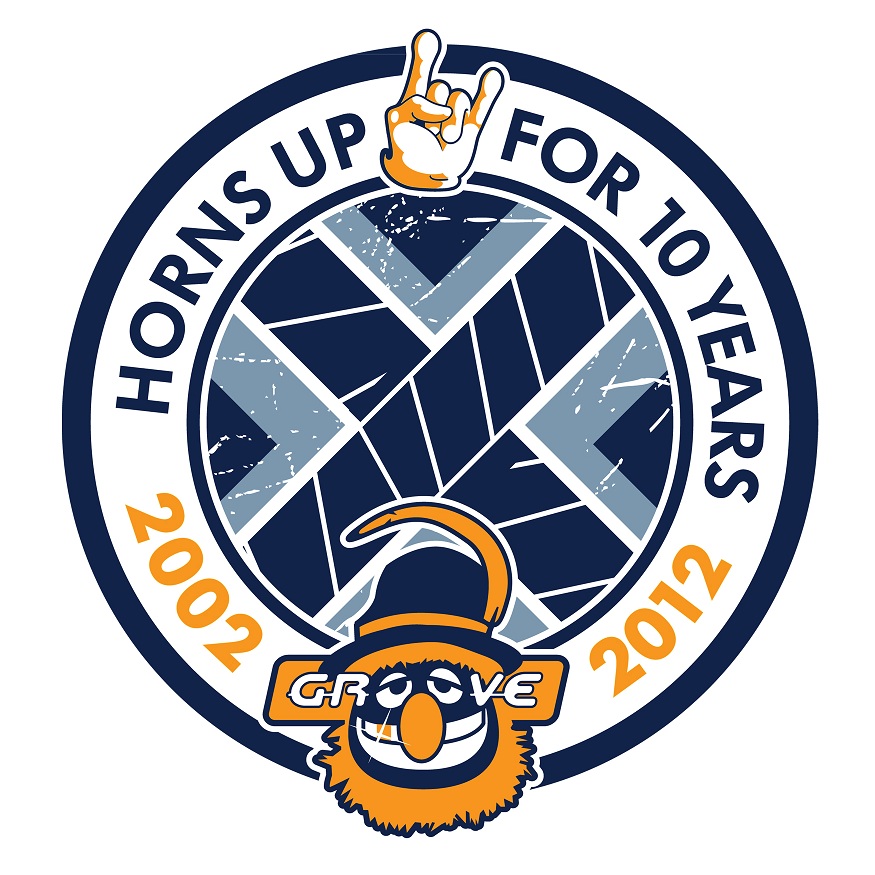 To sum it up as quickly as possible for those who have not been along for the ride in past years, A group of friends have played hockey on a team and competed in the Good Time Hockey League of the arts for 20 years. Once a year, there is a hockey summit and teams come from across Canada to play, but only if they are willing to put a band on stage, as it is a league for artists.
I remember our piss poor Hootenanny performances of decades and every show we have played every year for the past 20, and they have been some of the craziest spectacles you will see. Some ensembles are supergroups, and most come off as silly high-school grade productions which are strange, unique and funny.
After the covid cancellations of '20 and '21, the Summit and the Hootenanny were to make their long-overdue, triumphant return. For this chapter of the story, I will show you the acts I had the chance to catch.

Ottawa Valley Heavy Pucks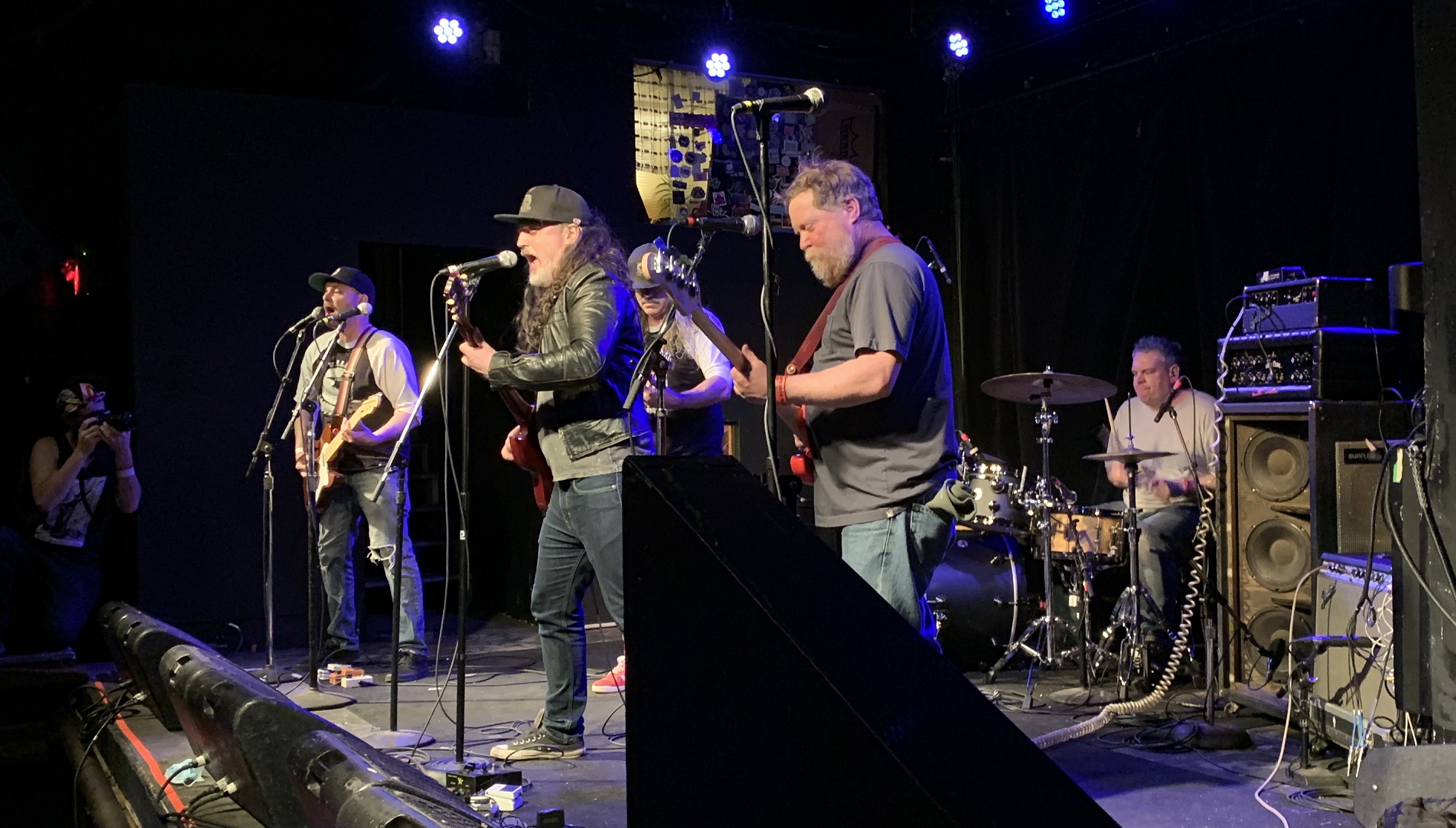 These guys have hammered down the highway from the nations capital for the last half dozen years or so. Seasoned musicians and even a great metal influence with members of
https://en.wikipedia.org/wiki/Cauldron_
(band) They provided a bunch of the amps and a solid set of 'it's good to be back' punk rock.

The Twisted Sisters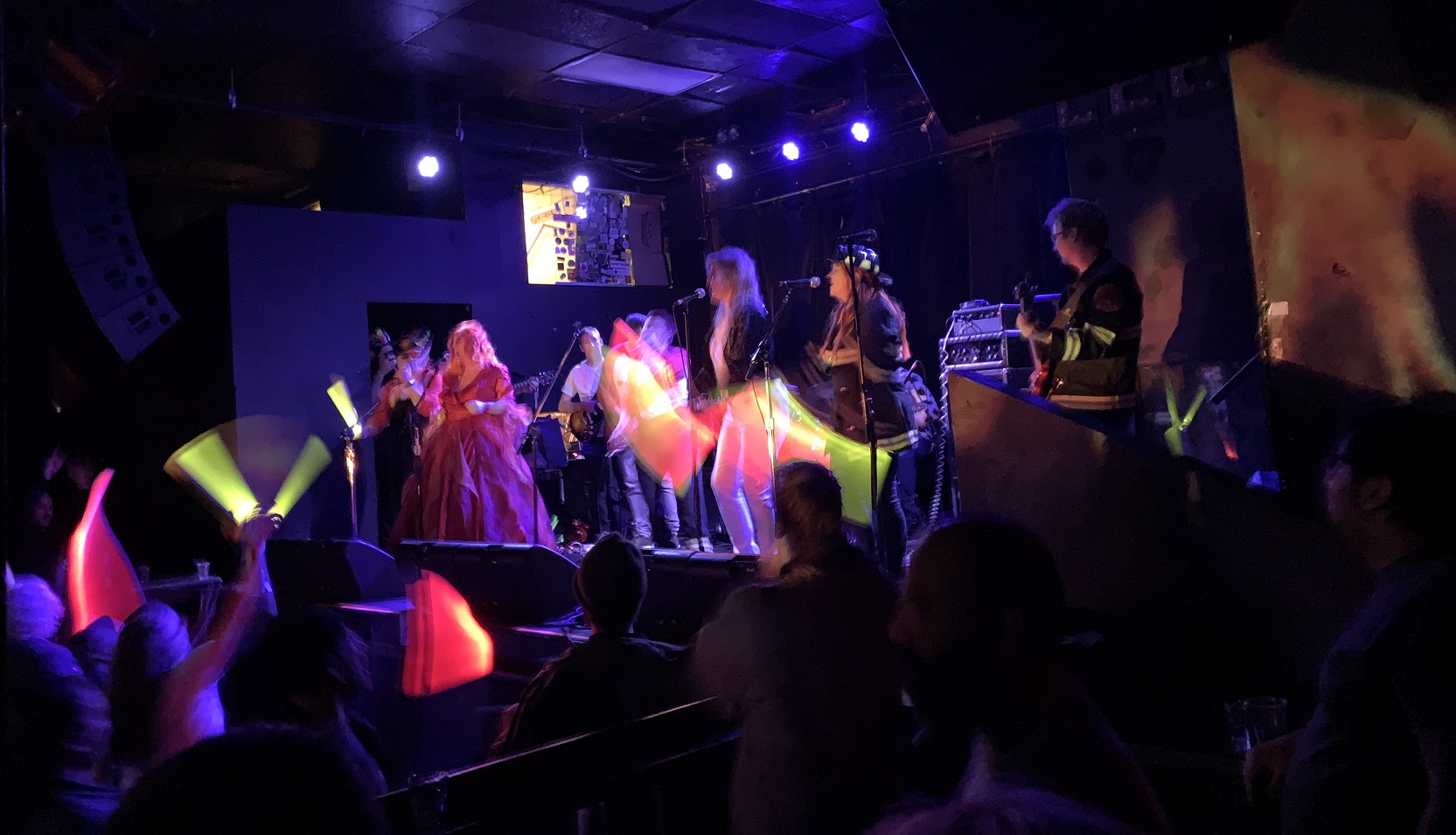 Next up is a team that started a number of years ago and boasted a refreshingly high ratio of female players to add some much-needed donuts to this big sausage party. They pumped out a
fire
themed set and played everything from "This house is on Fire" to "Burnin' in Love" Great audience participation with the flamey glow batons too.

The Morning Stars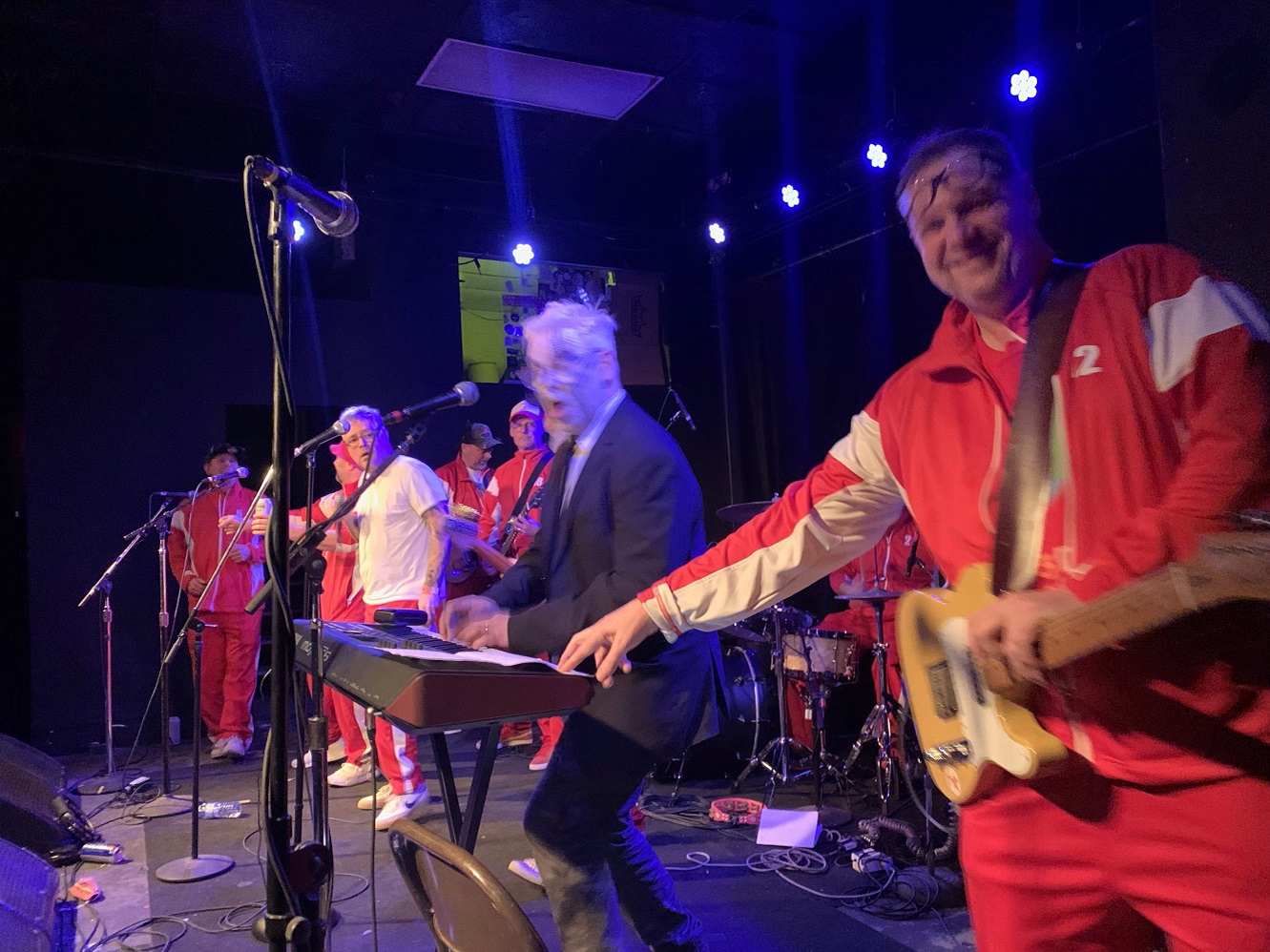 These pioneers have been here since day 1 and have been part of the star power for decades. Seasoned veterans lead by Dave who we all knew as part of the Rheostatics
https://www.rheostatics.ca/
before we ever played hockey together. Always headlining and often taking home the hardware for best Hootenanny performance of the year. They belted out an insane combination of old favourites including some Beasty Boys and other sonic keyboard/guitar/vocal jams.

Huey Lewises and the Groove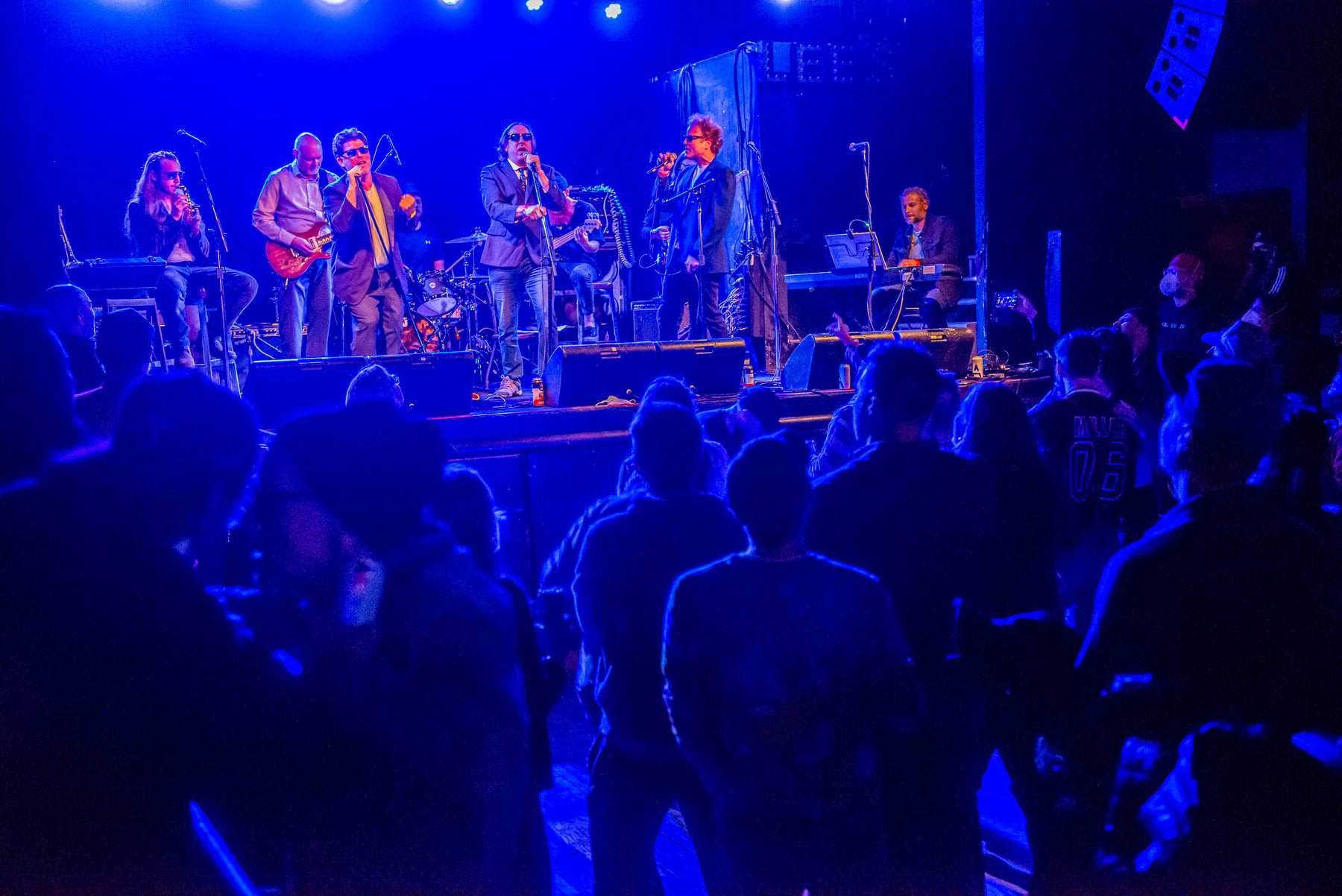 The Dufferin Groove was up next with plural Hueys and a set of The News greatest hits. So much fun and it was great to play all those old songs and have people dancing like they were back in the 80s.

The Myna Birds
​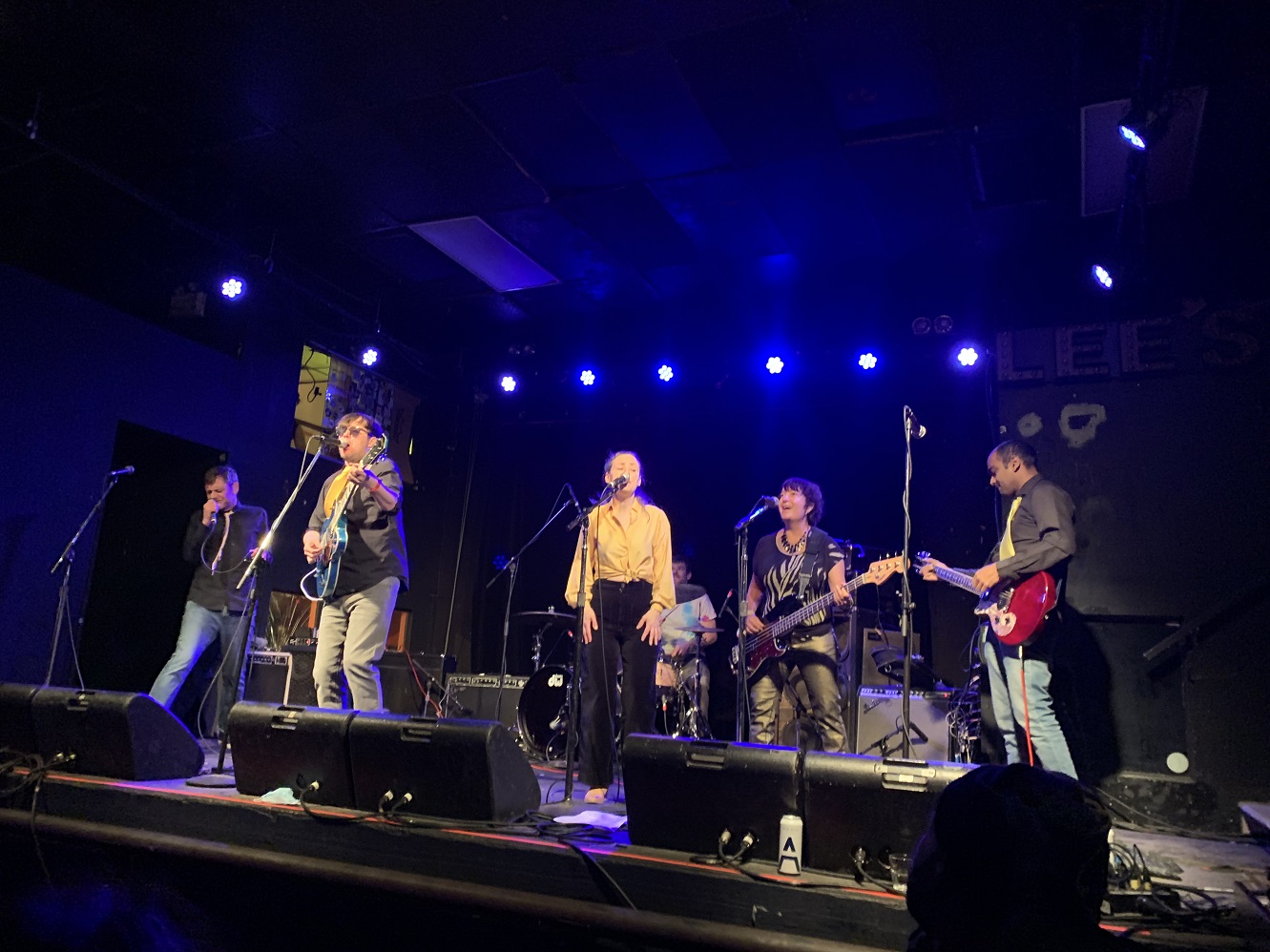 Our old friends were up next and they belted our a good set of eclectic vocal harmony and feel-good Tom Petty style jams.


The Deadly Sins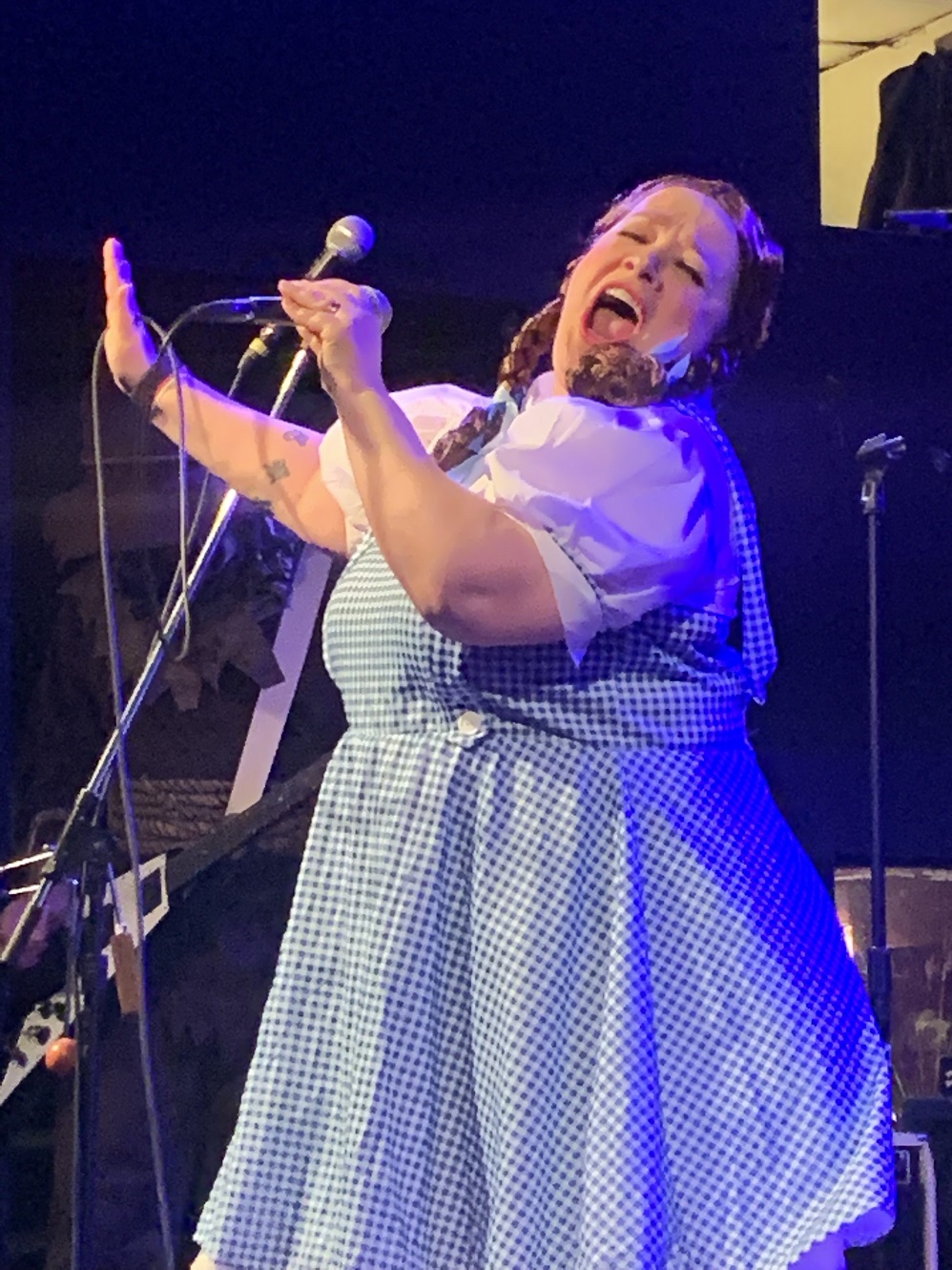 Last, and definitely the most, was the Deadly Sins hockey club and an act that took 2 years to come together called Wizard of Ozzy.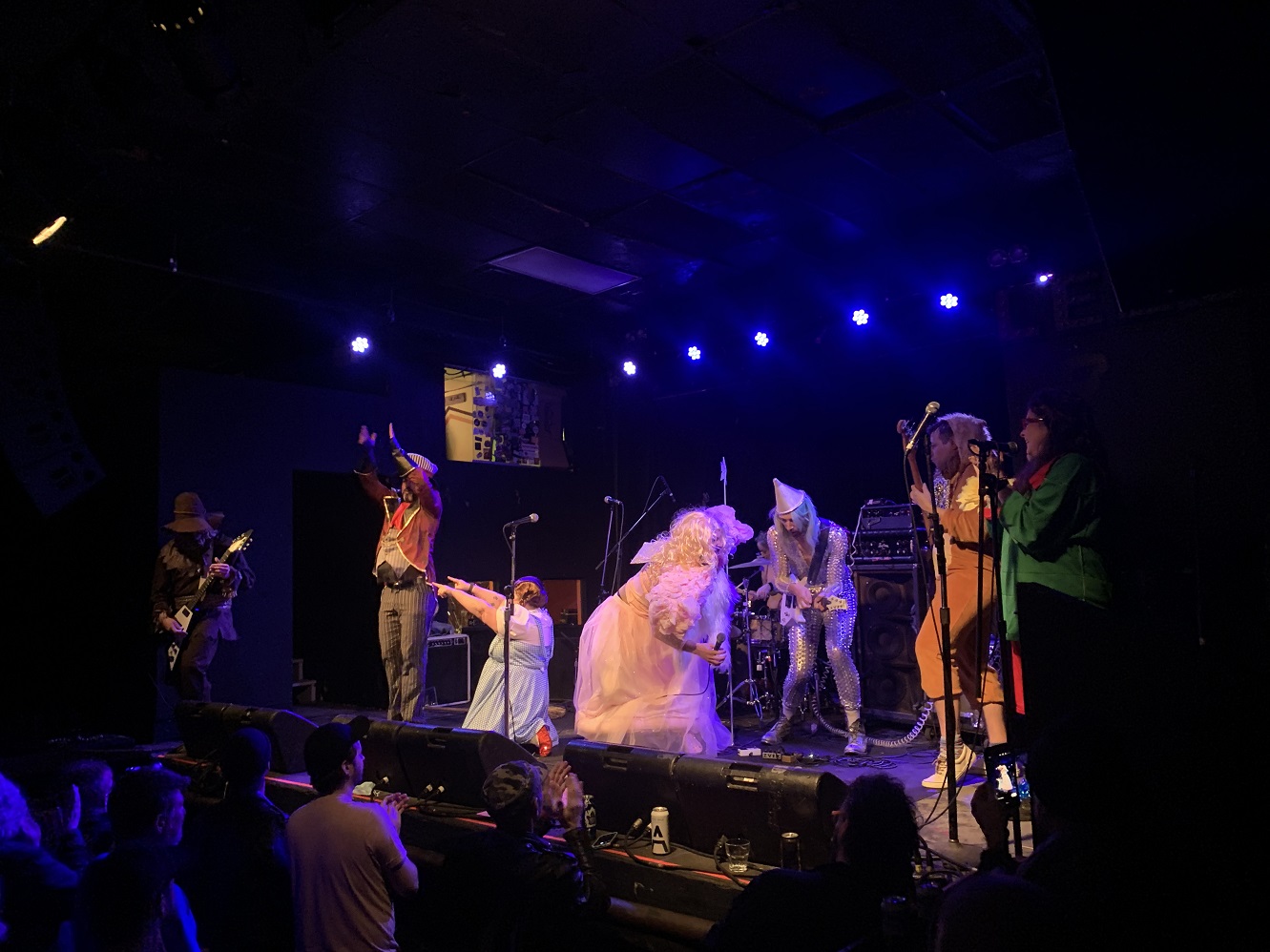 The costumes were over the top, plot was as screwed as you can imagine, and the Ozzy Osborne music was amazing.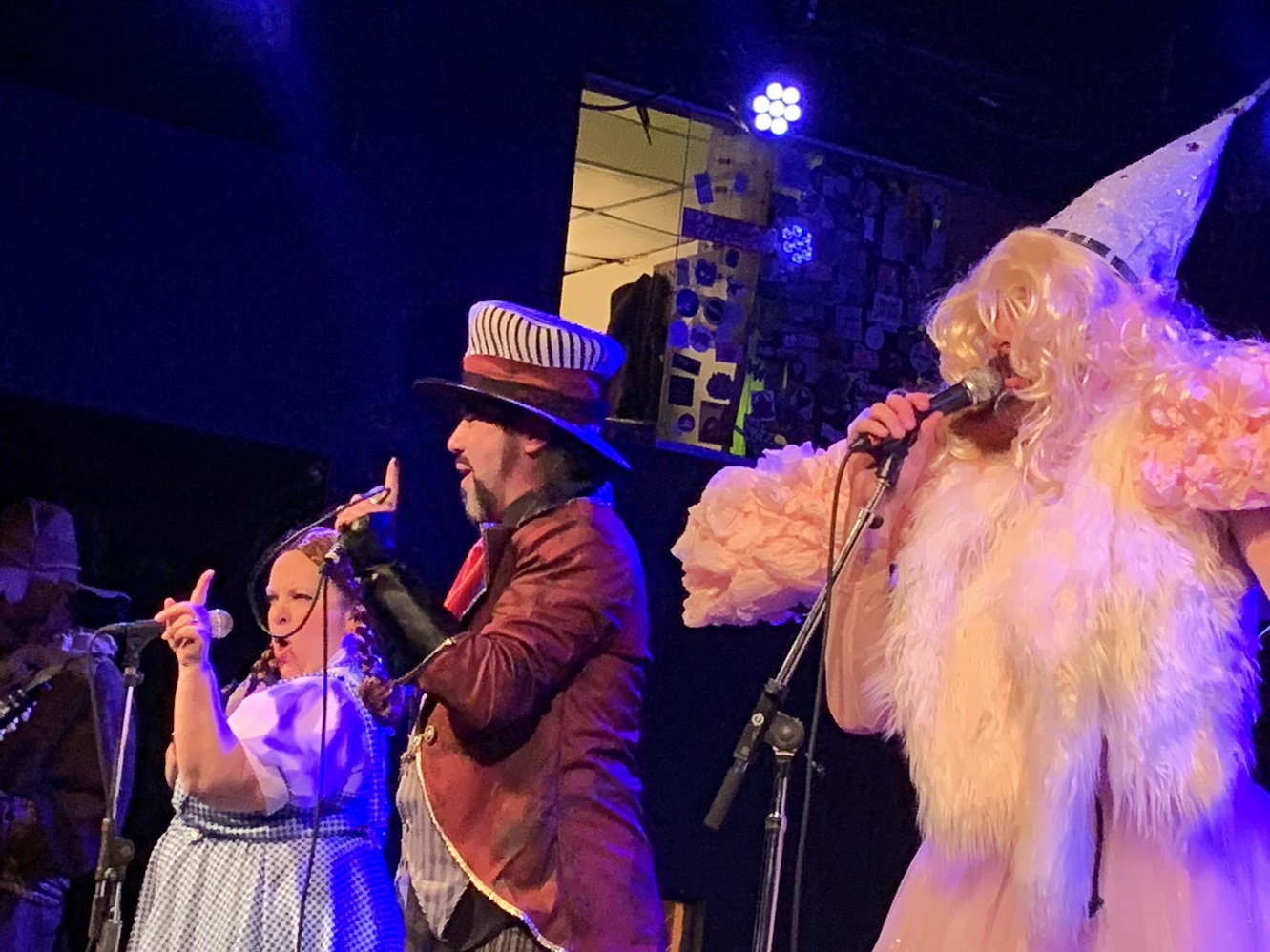 There were tornados, somewhere over the rainbow, and even a head bitten off a (chocolate) bat. Wailing solos and screeching vocals made it feel you were having an acid flashback to the early 80s with bearded witches and tin men and Randy a Rhodes scarecrow.
What a show!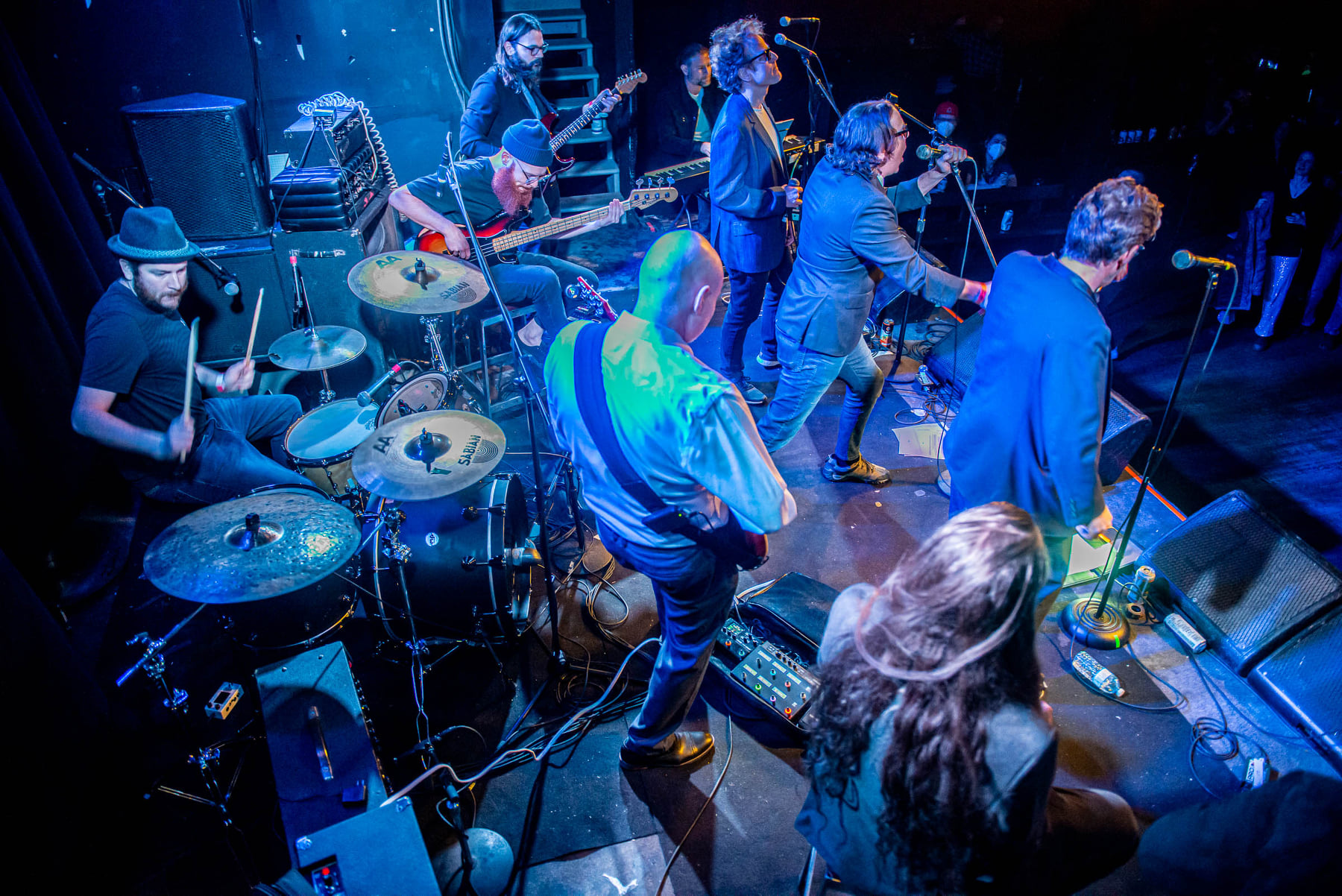 For the next chapter, I will focus on our set, the half-assed preparation for the show, and the fun we had that night. Follow so you don't miss it!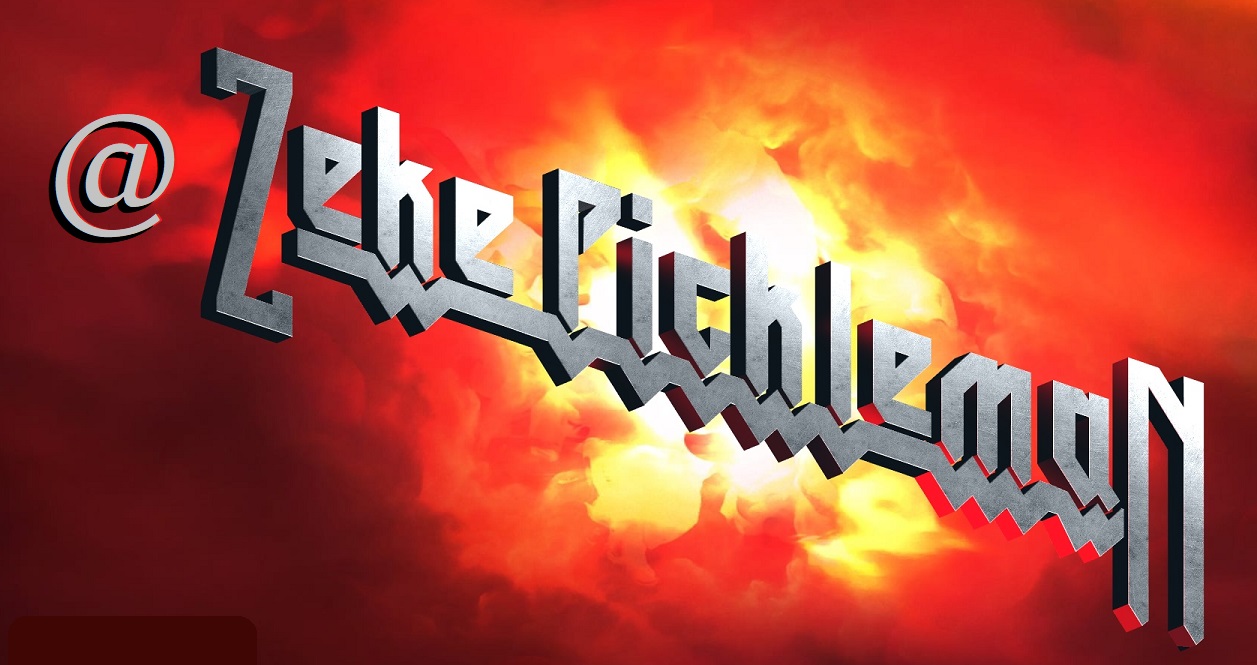 JOIN US ON DISCORD
SUBSCRIBE TO THE LIFESTYLE LOUNGE COMMUNITY HERE
JOIN US ON TWITTER

I am honoured to curate for:




Would you Hootenanny?