LIVE MUSIC!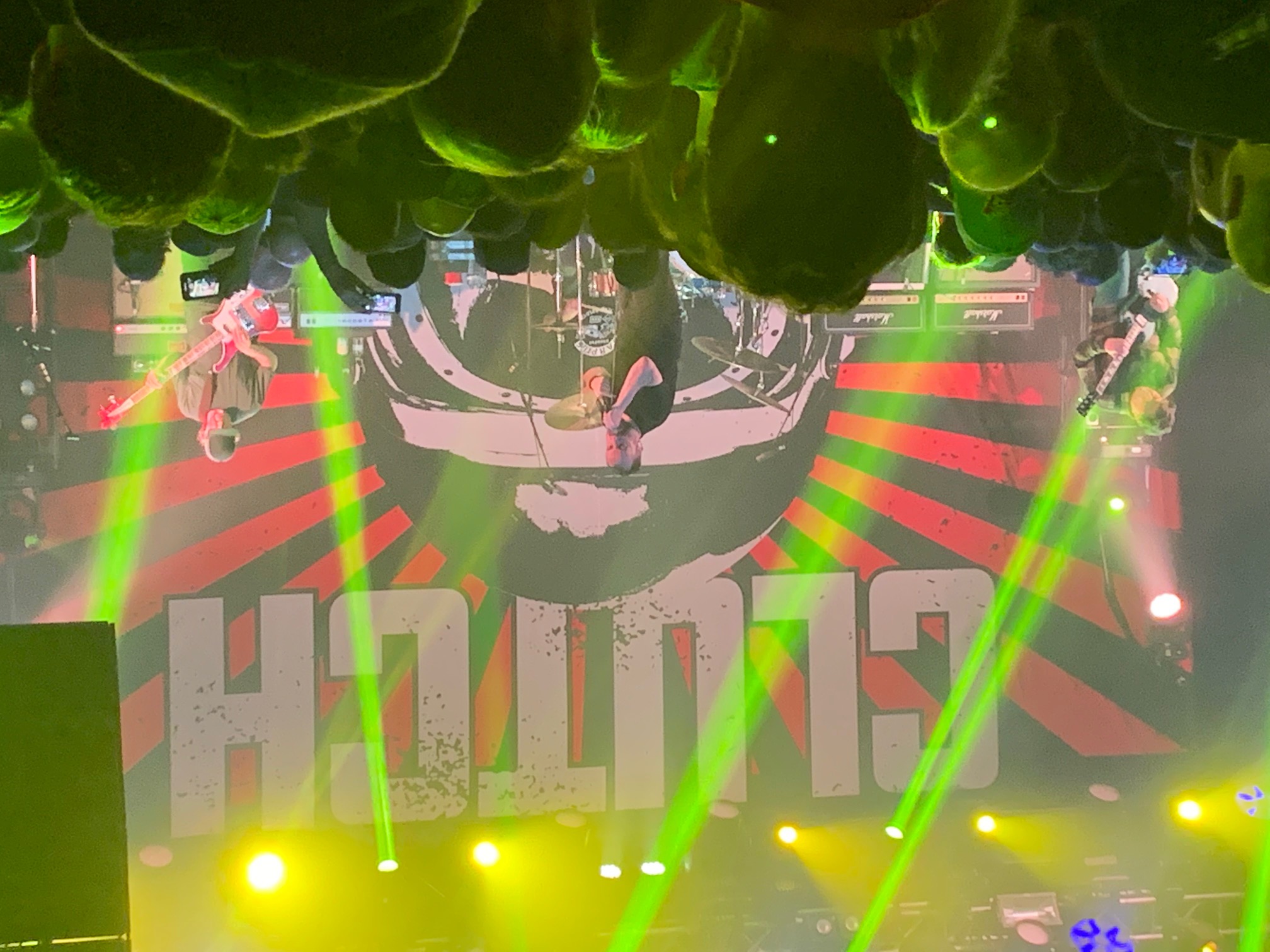 How long has it been since you were at a live music show? To be honest as I always am, it has not been that long for me. I shared a Danko Jones show I attended and even had the chance to return to the stage myself in this show https://hive.blog/music/@zekepickleman/what-is-a-hootenanny at the Hootenanny. So it hasn't been all that long for me.
For others, I am sure it has been small shows or none at all so I thought it would be good to share my fun adventure again. First things first!

The Poster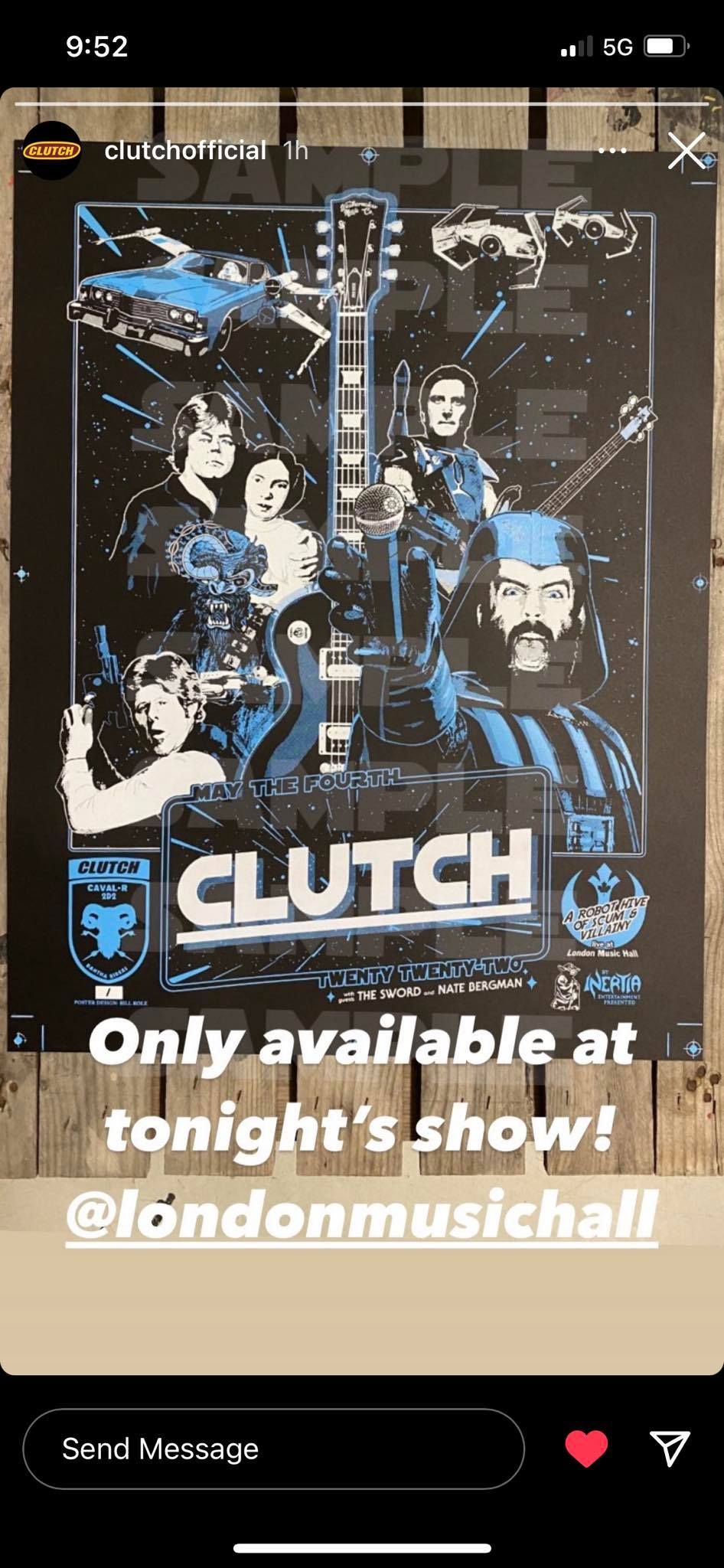 Turns out the poster for this show was designed by a dood I am friends with on facebook as we had played a couple shows together back in the day. Show date was May the 4th and the band are sci-fi nerds like us so a Star Wars themed posted seemed to fit the bill...literally. Each of the band members are represented in the image as well as references to music and the lyrics which have become definitive for them.

First Beers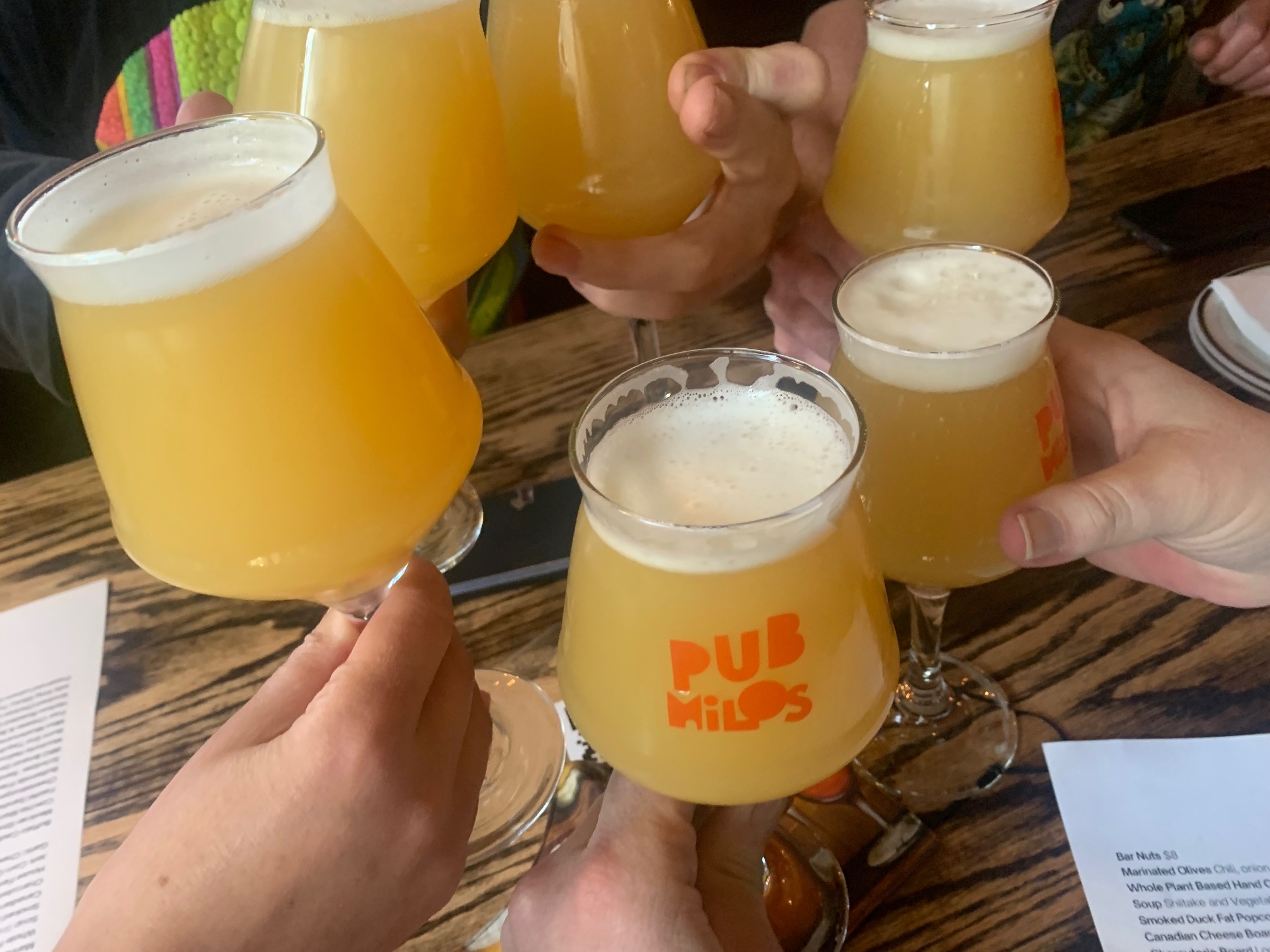 You can watch a concert nowadays remotely or even streamed live. So why attend one in person? Mainly for the like-minded friends who make the trek to be there. We met at one hell of a brewpub with fantastic small plates and enjoyed a couple 6-pint rounds of IPA. Without this step of the journey, it almost wouldn't have been worth it. What was funny was seeing the number of Clutch shirts in this place before the show and quick conversations with folks destined for the same show.

The Venue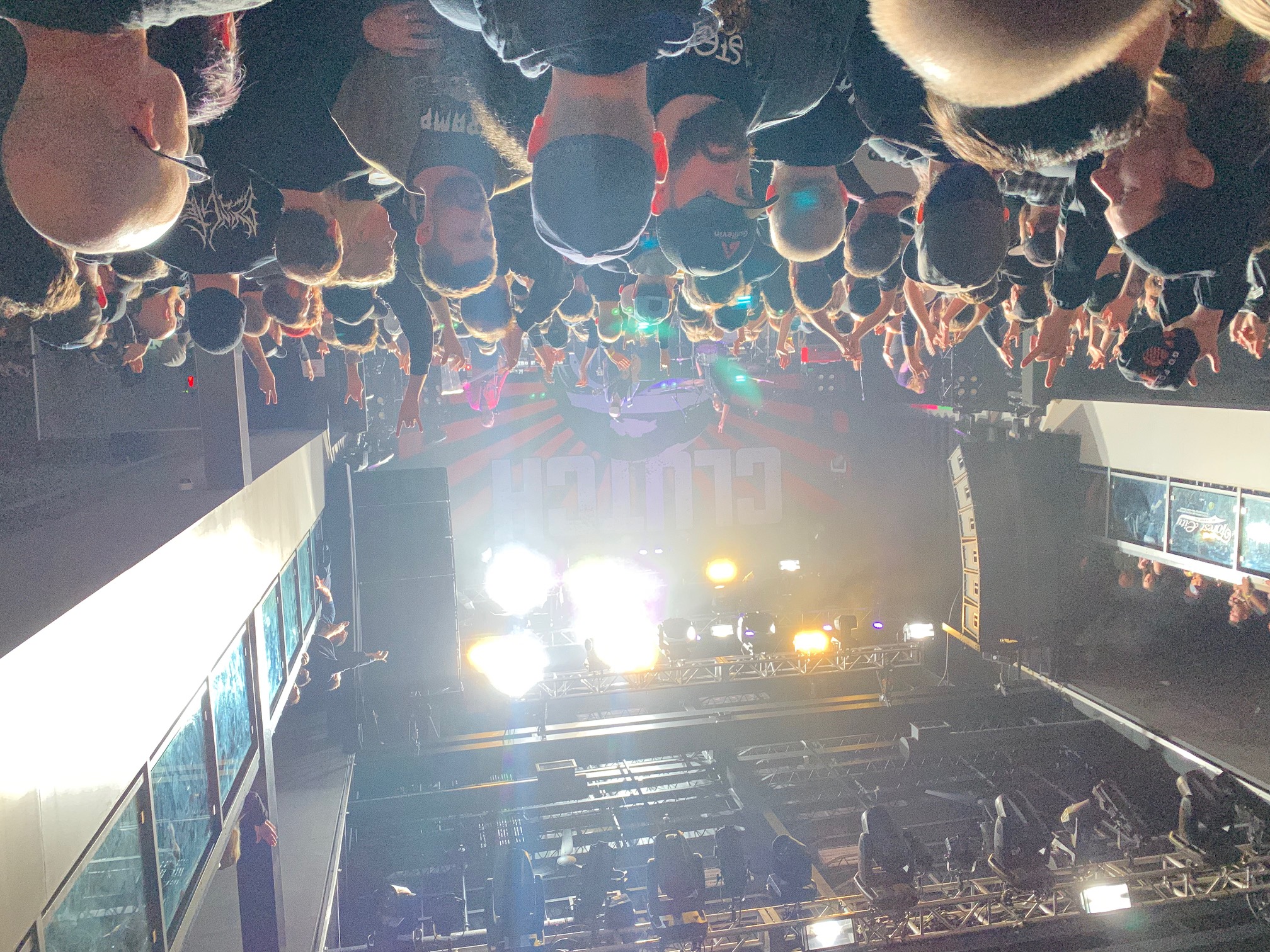 The London Concert Hall was damn full this night. I looked around and saw that I was the only shmo with a mask on and put it away for the futility of it. Half of me was glad to be back to normal while the other half wondered which of these people were in denial and were headed to kill their grand parents in the next couple weeks. I have already had covid in the last couple months and was prepared to wear my mask in public and not visit at-risk folks so that was enough for me to stop focussing upon that.

The Sword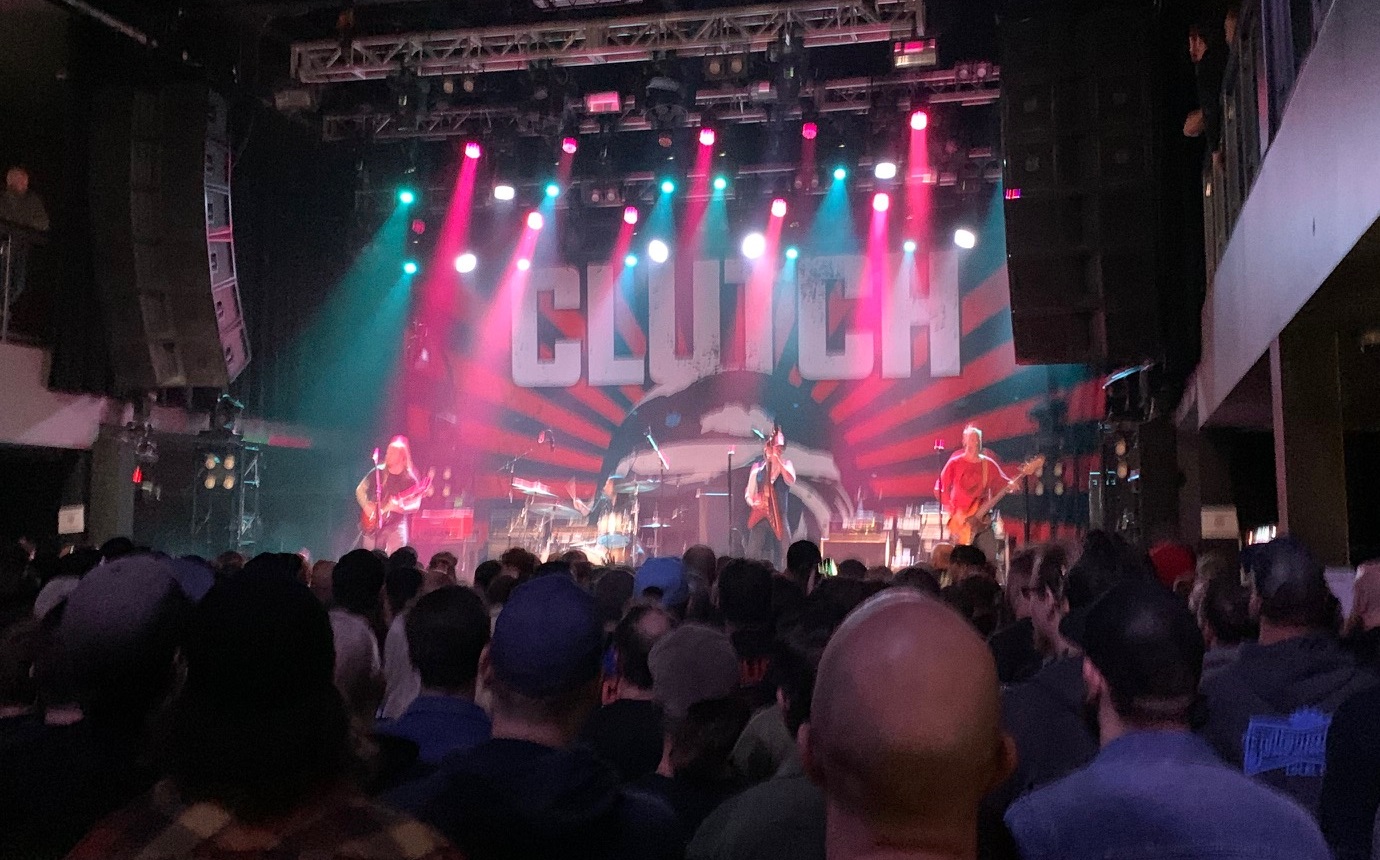 There was a local band opening up but we missed them for the beers. From the hour and the HUGE crowd smoking pot out on the patio when we ordered, we figure we had even missed The Sword
https://theswordofficial.com/
When the music started up, we were just in time for the band and they were great!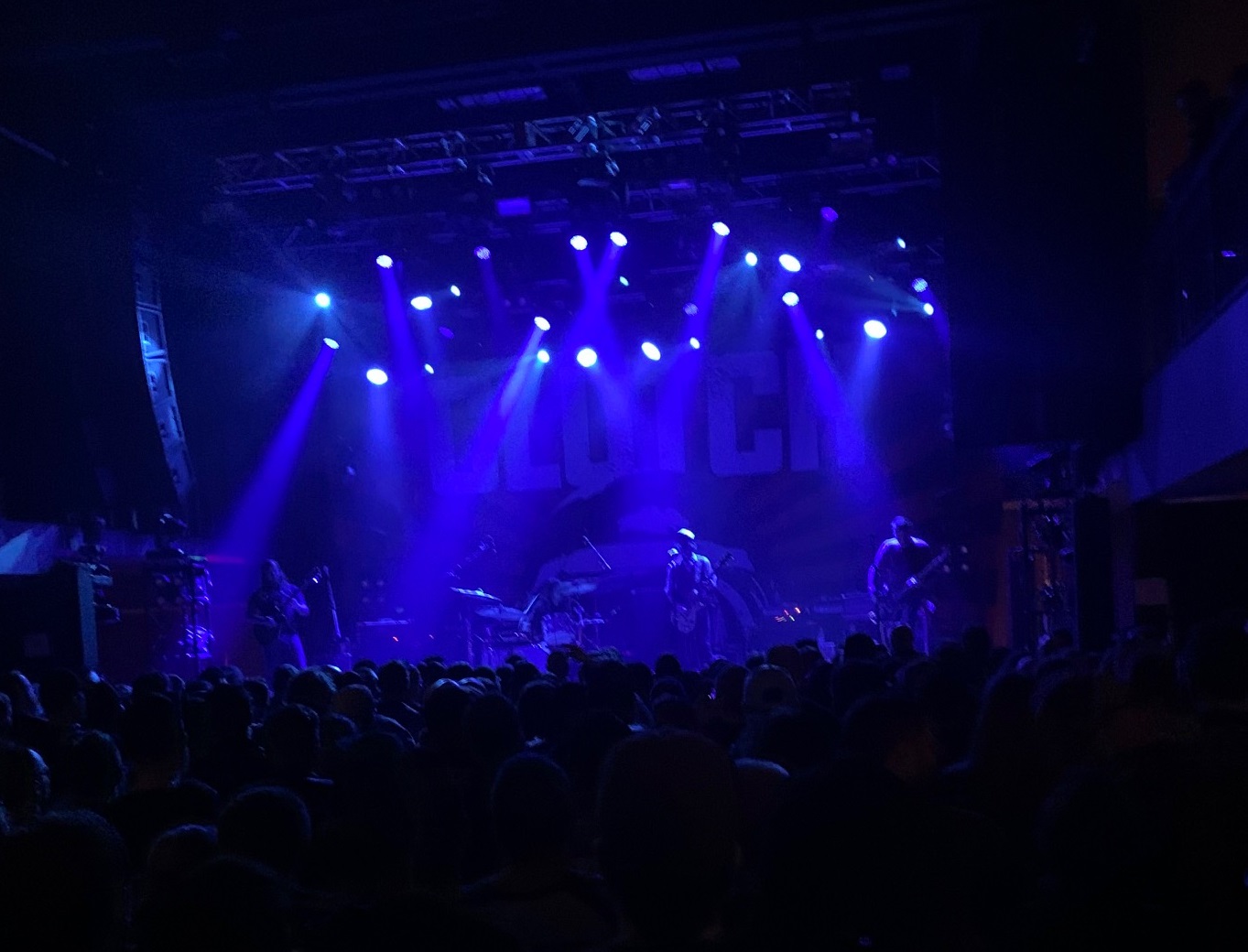 Some solid sonic riff rock was what we had prepared for and listened to before attending the show and that is what we got. The singer looked like a hipster but totally rocked the guitar and carried the show vocally. Great band and I would encourage you to discover them starting now.
Cloak of Feathers is the song that pops up first so give that a listen and surf the autoplay if you are into it.

CLUTCH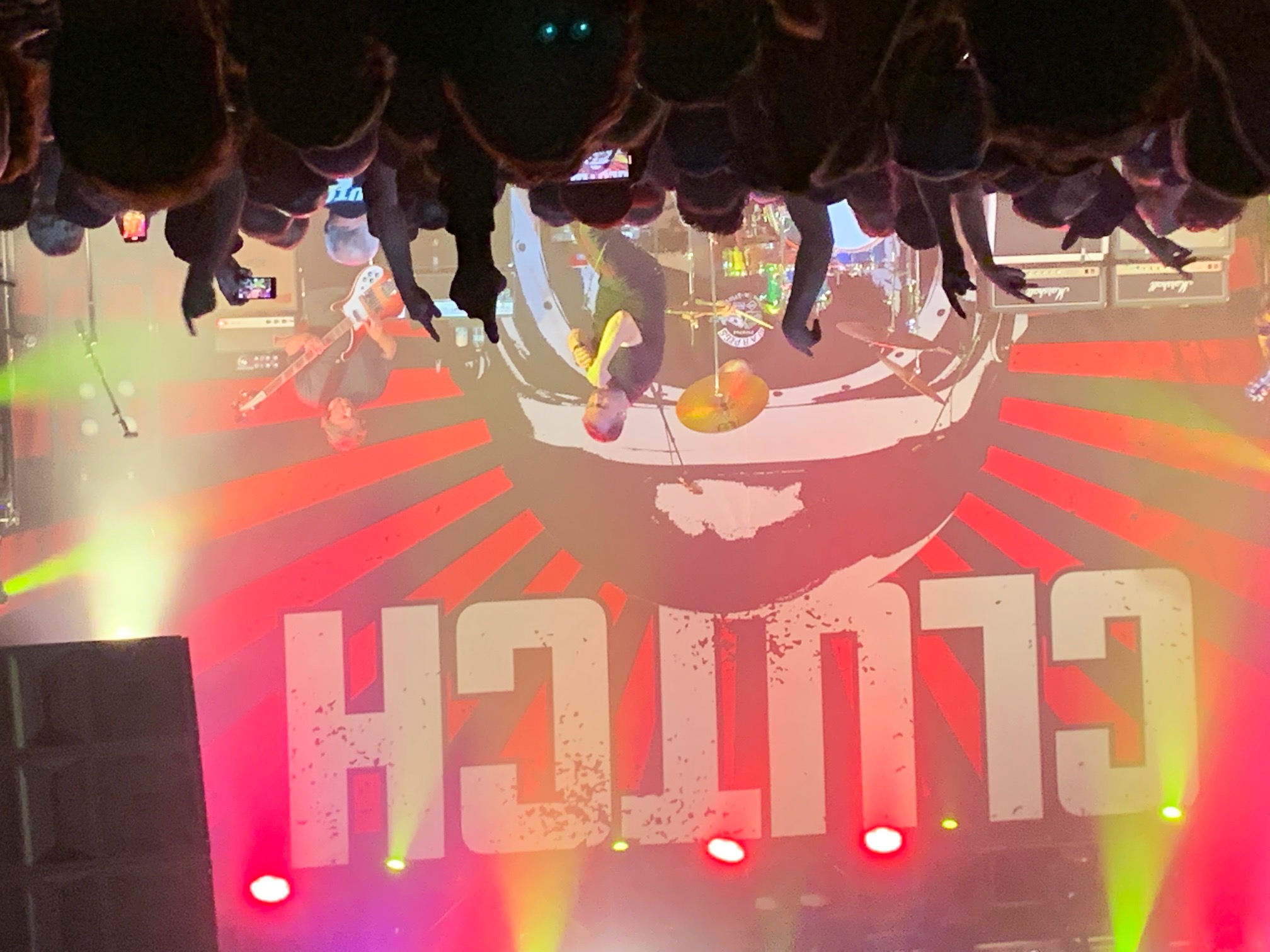 Before too long, it was time for Clutch
http://www.pro-rock.com/to
hit the stage. We discovered them in the middle of the 90s and have seen them well over a dozen times. Is assume if a band has not made it huge after 2 decades of constant touring, they will never. Still, we have loved these Maryland guys since the first listen and that first concert at Lee's Palace in Toronto back in 1995.
​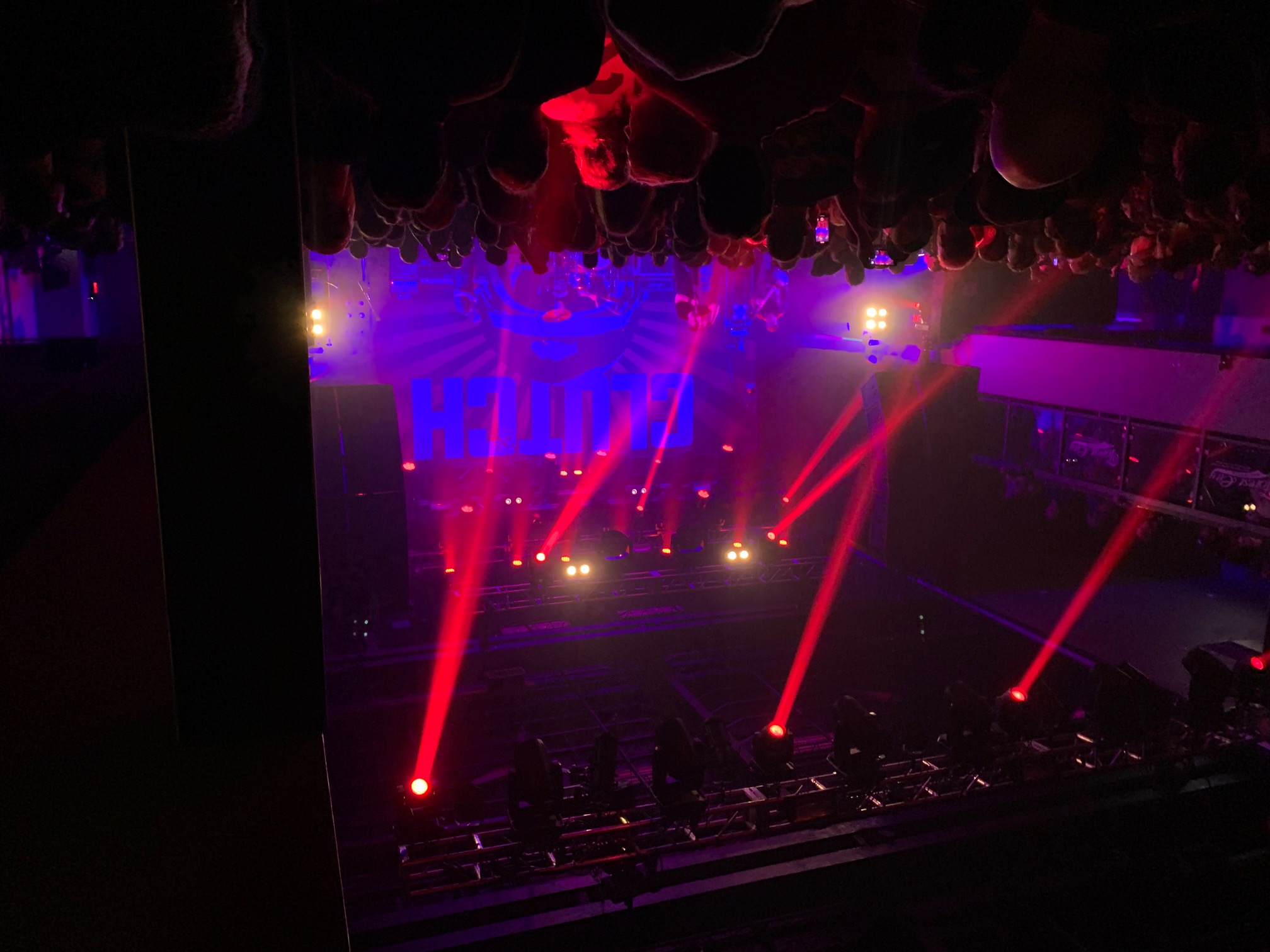 They really are one of the hardest working bands still in the business. During the pandemic, they learned new tricks, bought some new toys, and held some online concerts despite being primarily fuelled by live crowd response. I "attended" some of these virtually initially because they were raising money for the out-of-work crew who would have otherwise been accompanying them on tour in an employed fashion. Pretty noble and it was great to see them progress and keep engaged.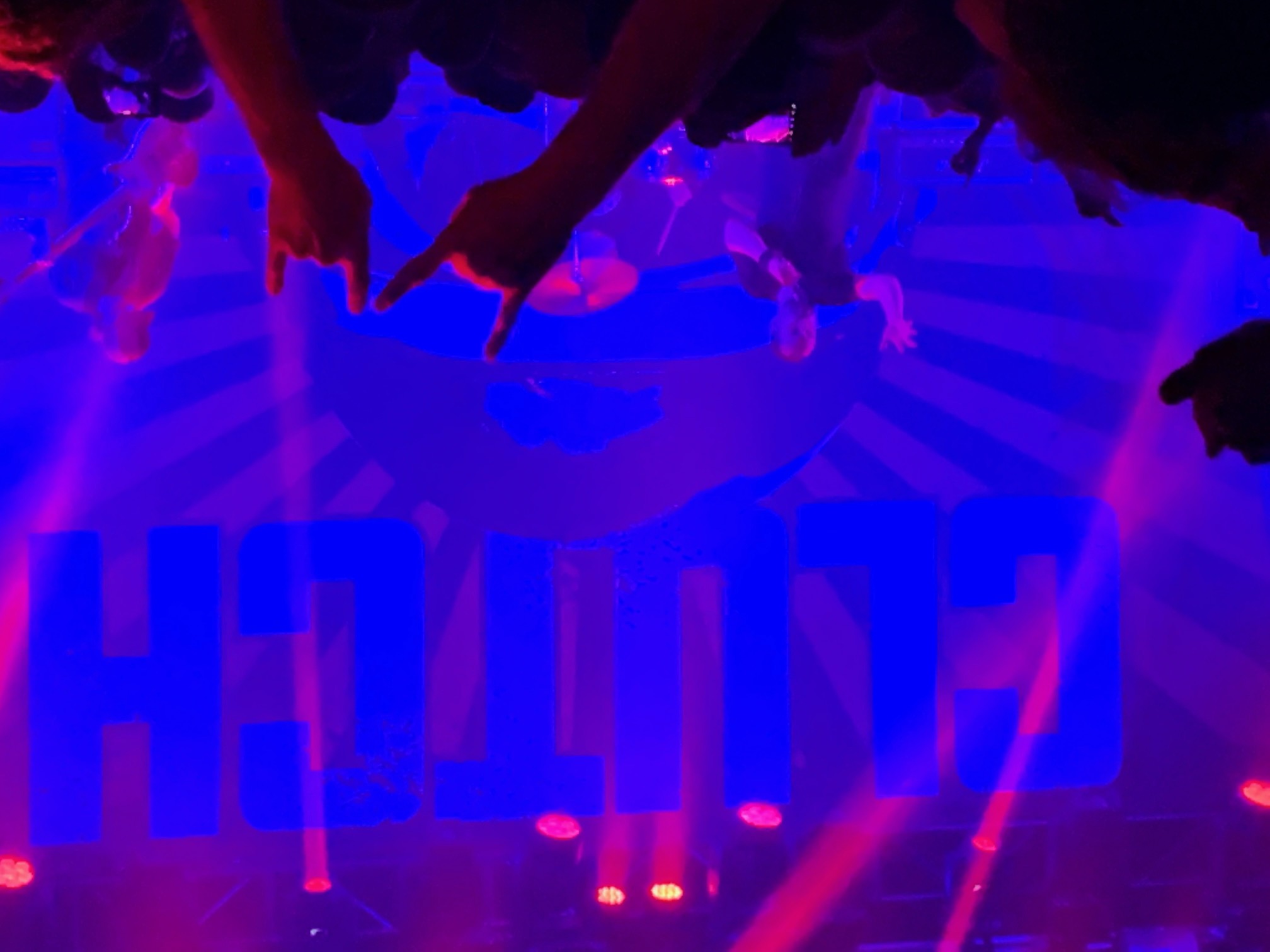 The energy felt simultaneously subdued but equally renewed as a bunch of concert thrivers awakened from their 2-year hibernation. So great to see the guys again and drink in so many old an new tunes.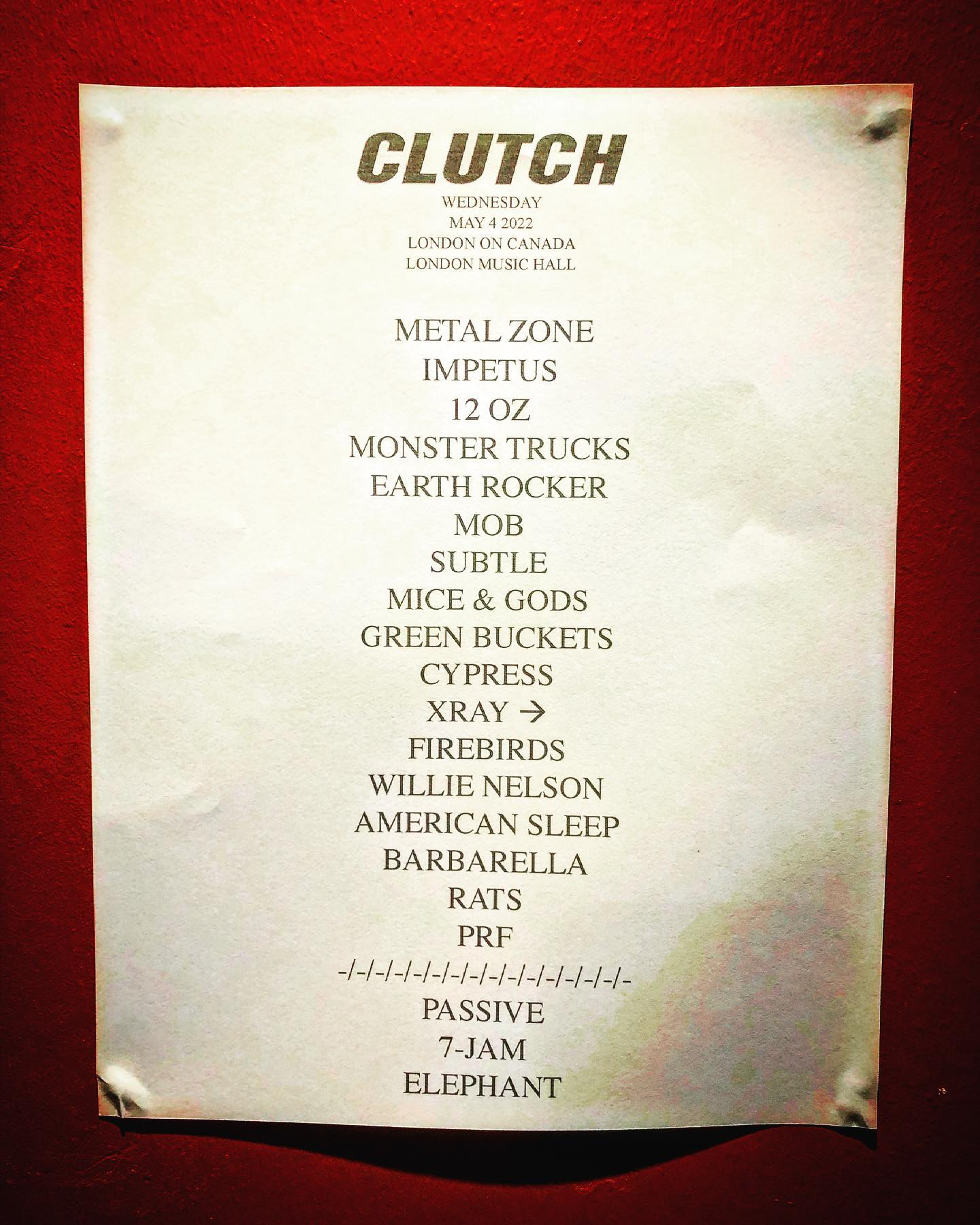 As they regularly do, the set list was posted online for those attending this show, and those looking forward to the next show in the next town. They started with a brand new single, dropped back into some oldshool jams, journeyed into some tuned you don't often see live, revisited some old favourites and ended with a 3-shot of all of the above.
One of my favourite live jams was the last one to close out the set.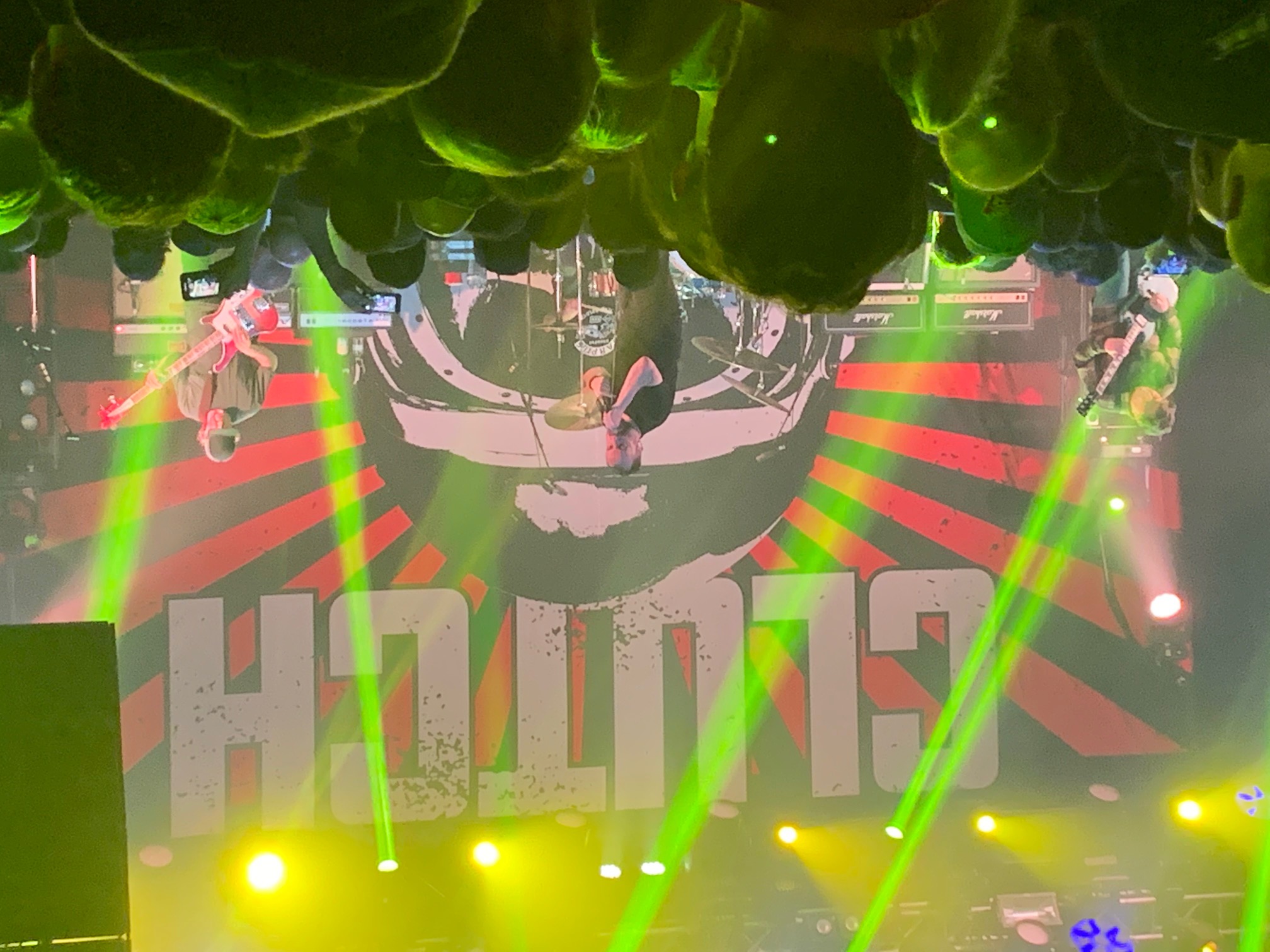 It was great to see old friends, look forward to a concert, and assemble the Clutch Cavalry after a couple years off. It did feel strange to be skulking in grocery stores wearing a mask and then casting all caution aside in this press of denial but the music and friends made it worth it. I hope you are getting to enjoy live music again there you are.
What a show!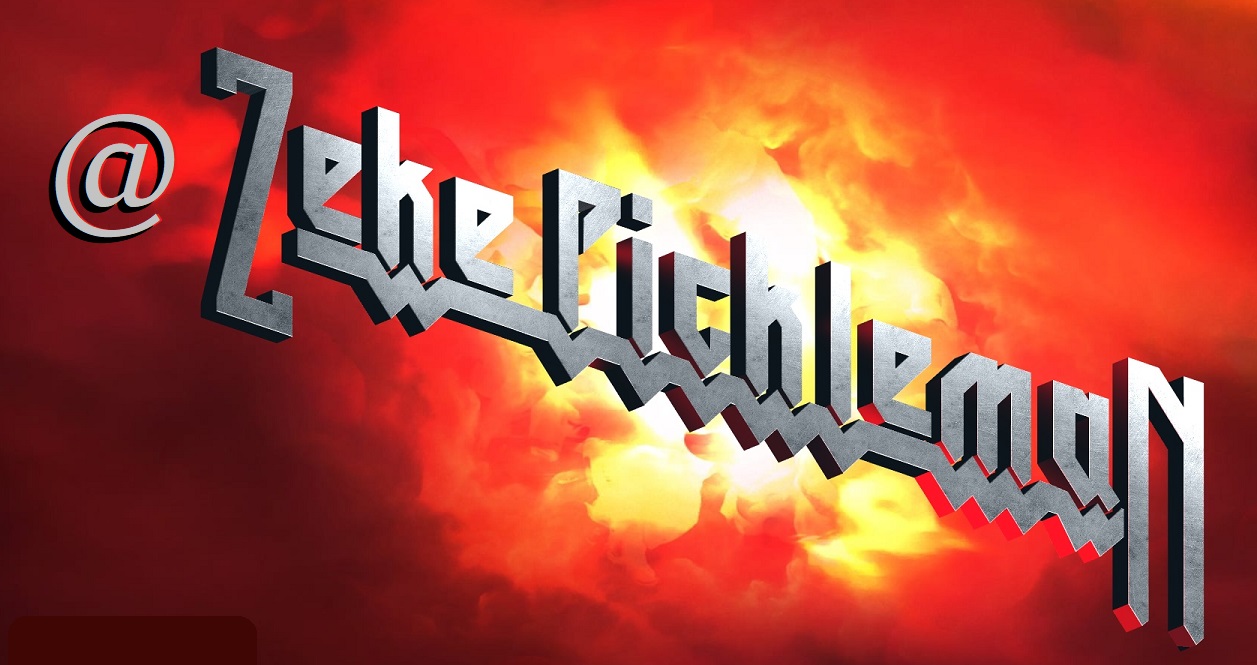 JOIN US ON DISCORD
SUBSCRIBE TO THE LIFESTYLE LOUNGE COMMUNITY HERE
JOIN US ON TWITTER

I am honoured to curate for:




Are live show returning to where you are?