It is Halloween week! Let's listen to 2 songs by Black Sabbath on the subject of Hell and Heaven. Then off on a musical tangent!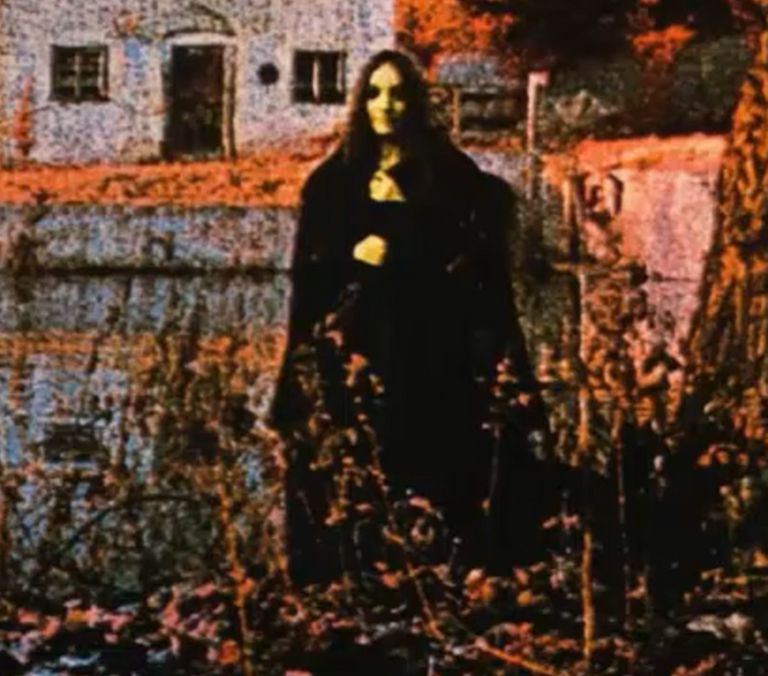 HELL
In 1969 the band was writing material for their first album. The first song on the record makes use of the devil's music - a dark tritone which invokes a feeling of dread and evil lurking nearby unseen. That's basically what the song is about. Being visited in the middle of the night by some sort of demon. A perfectly Hellish song for Halloween!
HEAVEN
In 1971, Black Sabbath dropped their third record, Master of Reality. Here we hear lyrics from a Catholic point of view. No demons, just God and Christ. Maybe a way to become a sanctified saint, to be celebrated on All Saints Day, the day after Halloween.
Have you ever thought about your soul - can it be saved?
Or perhaps you think that when you're dead you just stay in your grave
Is God just a thought within your head or is he a part of you?
Is Christ just a name that you read in a book when you were in school?
Source: https://www.azlyrics.com/lyrics/blacksabbath/afterforever.html
HEAVEN AND HELL
Actually Halloween is a contraction of All Hallow's Evening, the night before All Saint's Day. They are opposites of each other, just as night is the other side of day and heaven is the flip side of hell.
Ronnie James Dio!
Interestingly, Black Sabbath released an album in 1980 called Heaven and Hell. It features Ronnie James Dio on vocals replacing Ozzy Osbourne.
Another interesting thing no one knows... Ronnie Dio (Ronald James Padavona) and the Profits (a religious term) was one of Dio's first bands. Here is a Doo Wop song called Blue Days Blue Nights from 1963!
Let's go back 2 more years. Here's Ronnie in 1961 doing a cover of a 1960 song by Bobby Rydell.
I'm Garage Bill, so I think we need to listen to Smile By Day (Crying By Night) which is a little Beatle-esque and a little Garage with that overdriven fuzzy lead guitar. I'm not a fan of the Motown style female backing vocals, but still, this song rocks!
Have a safe and happy Halloween week!