OMG, we did it...
from the idea to the real meetup with a small group of four Hivians in just 3 days. Within this post about the ISE tradeshow I asked if there are some Hivians around in Amsterdam.
Hive rocks and the community is King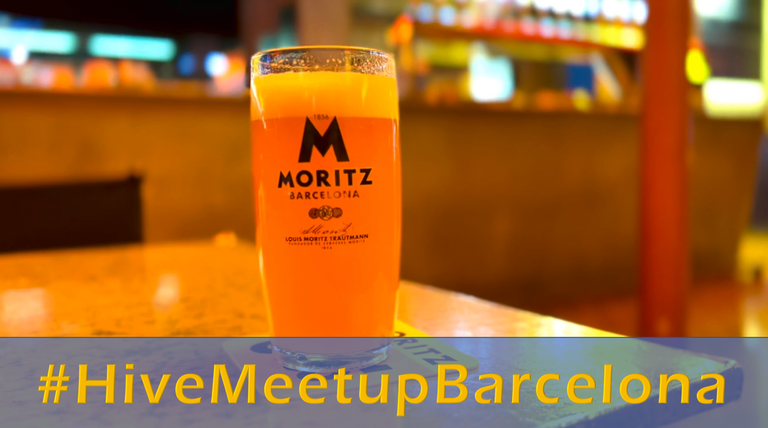 Hey Hive Family
let us travel the world again

---
We had fun...
...and covered a lot of topics from our beloved blockchain #Hive. From history, the different HiveFests, the tokens like BEER and potential next activities for the community to meet.
Damn, that was nice.
And than there was this beer....
Someone chooses the well know place, the Fábrica Moritz Barcelona brewery, for the meetup.
We had @flauwy @growandbow and @llunasoul plus @detlev - a nice start for a meeting in this lovely city.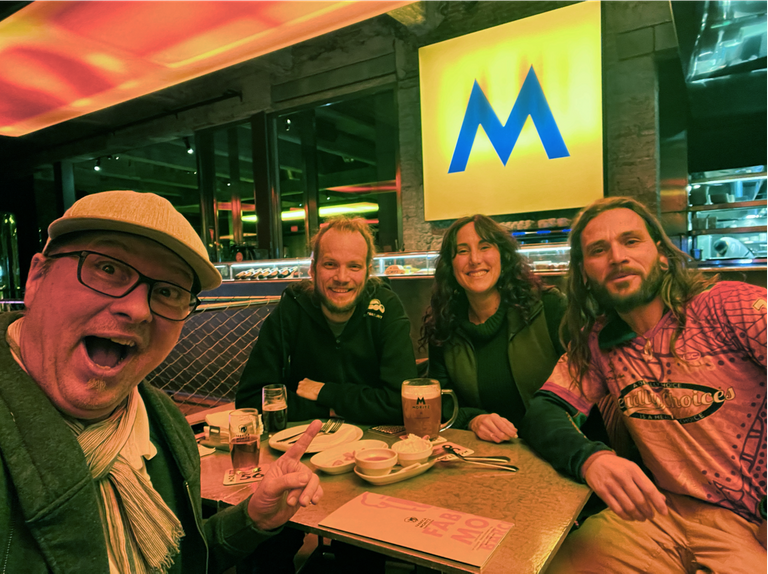 But there is more. Why not trying to plan the next meetup with some more time and more people.
@empoderat, @toofasteddie, @santigs, @queengaga and @resiliencia are as well close by.
---
Brewery Moritz since 1856
A brewery, a laboratory where we bring hundreds of ideas to life, a culinary centre, a bakery, an avant-garde architectural project and very nearly a museum. The Moritz Barcelona Brewery is not just a brewery, it is a whole universe of beer located in the heart of Barcelona. If you have already visited it, you know perfectly well what we are talking about. And if not, you can get an idea in this section, although we are more interested in you coming to visit us.
stolen with a smile from https://moritz.com/en/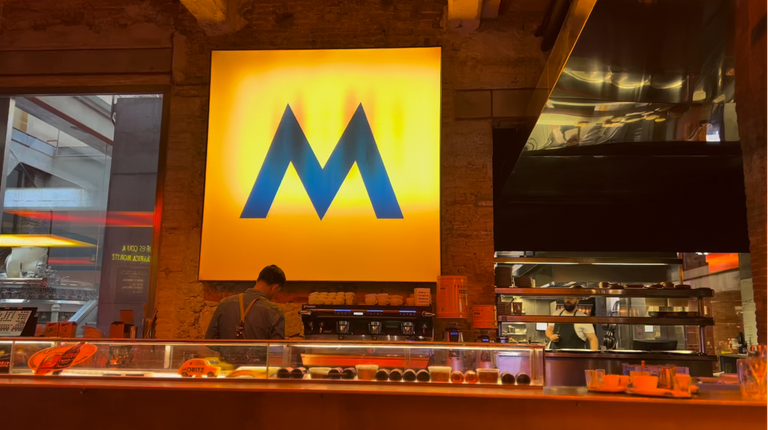 ---
Did I said that we had fun?
I guess you can see this....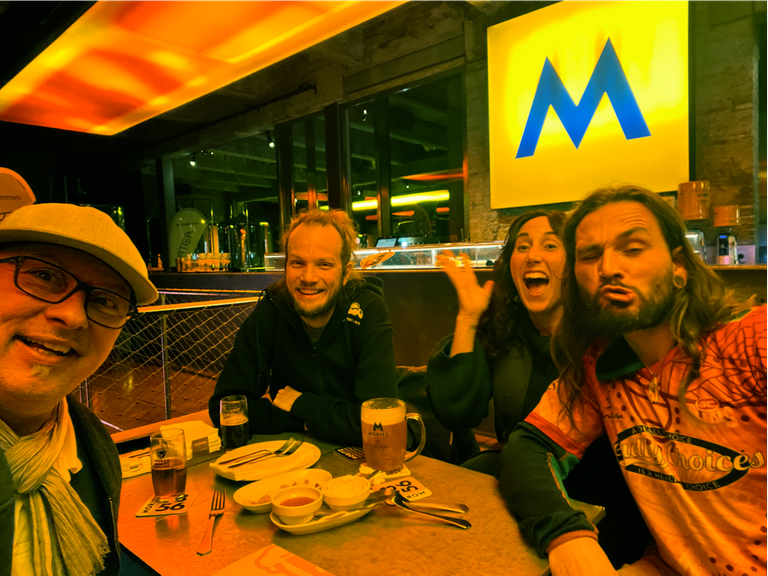 ---
Where to find the brewery
Sure, here comes a #Pinmapple link to visit that nice place. See the comment from Pinmapple for more details

---
Now back to business
This day I spend a lot of time to learn how huge new LED displays can be and what the new trends in video and audio communication might be. Ufff, a lot of facts and even more talks
Sport
I prefer the nature for biking, but ...
The fira main entrance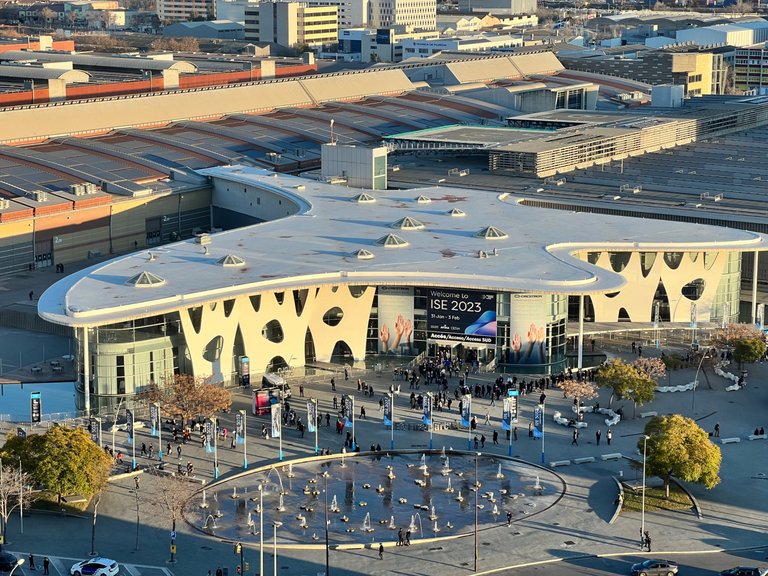 ---

Have a great day everybody
and let us travel the world again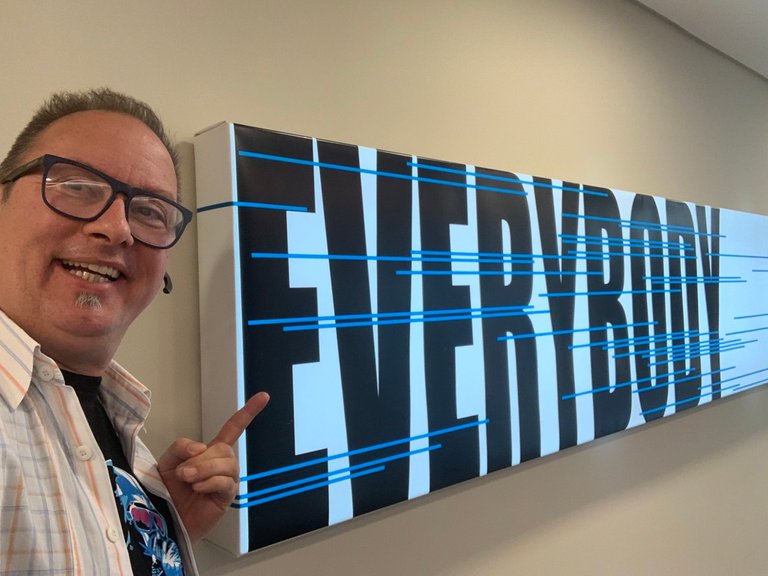 pic by @detlev
---

Enjoy the #BeerSaturday
have 3 pics and a story
around beer - and go!
---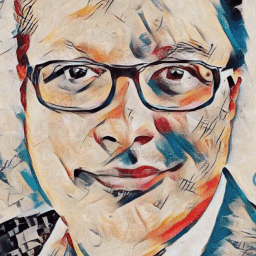 @Detlev loves HIVE