Hivers In Cafe1001
THE LONDON HIVE MEETUP
I can't think of a better venue than Cafe1001 for the meet-up we had yesterday. It's spacious, relatively quiet and accommodating to small crowds. There's food and drink of all types - including pizza from next door.
I was the first in since I was already in the area taking some photos and walking around the back streets of Shoreditch. I was relieved to finally be indoors for the meeting though since it was getting colder by the minute after the sun went down.
I used to live and work near the venue a while ago so I know the neighbourhood very well. I used to hang out in Cafe1001 after work so I know that place well too. Sometimes I'd spend the weekend in there working on my laptop. There was always good music there - often a live DJ, playing chilled out tunes at low volume. Epic vibes.
A lot has changed there since I was last at Cafe1001. Some of the sofas have been replaced for more modern ones. The sitting arrangement has changed too. It's now also safer for the staff downstairs since you can no longer "accidentally" drop things on their heads from above. 😄. There's now a mesh barrier decorated with vinyls. It looks really cool actually. The DJ station is also gone, replaced by a kind of table/stage setup.
The sitting downstairs also looks a lot more formal than before. It seems more like a restaurant now with candles and all that fancy stuff. It used to be a bunch of uneven tables and (literally) vintage chairs.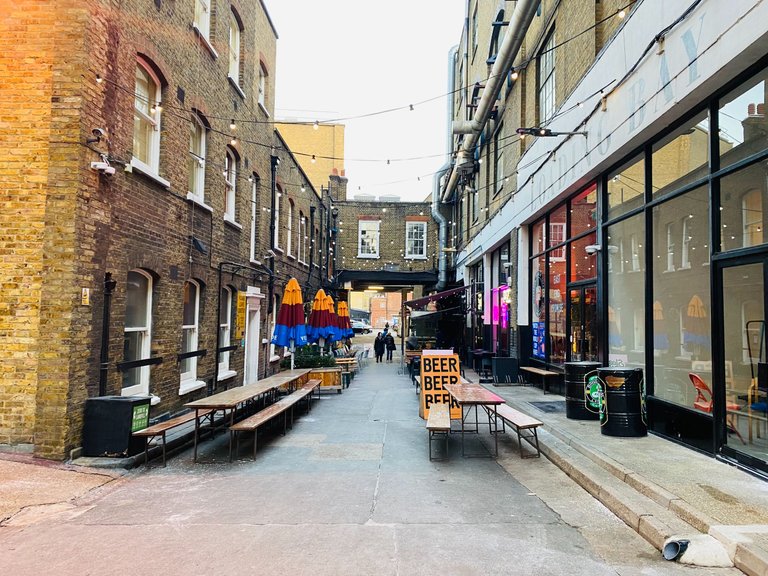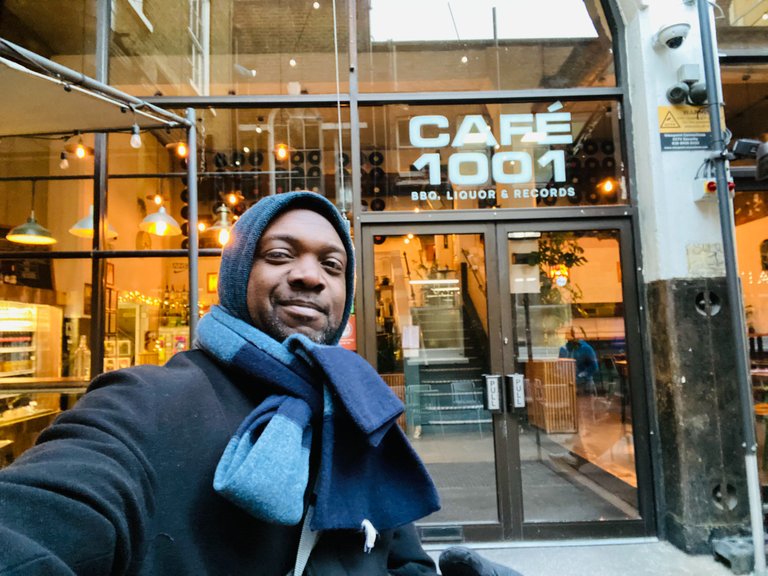 Even the toilet has been refurbished somewhat. No longer does one have to seize one's breath for as long as possible while using the toilet. The old-school metallic "piss tray" urinal has been replaced with three modern ceramic ones. It means the urine doesn't linger or have to travel across the whole tray from one end to the other before it's washed away. The vintage metallic "shit bowls" are still there though, so yay.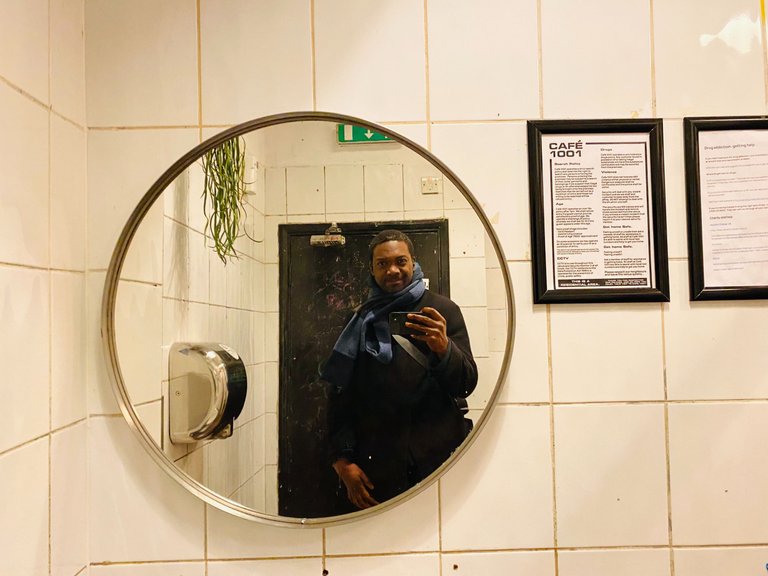 The coffee has improved! I mean, being Brick Lane, the coffee was great anyway but wow! I ordered another one immediately after finishing the first. Most of the first cup was consumed while waiting for the Hivers to arrive.
There was a festive spirit in the air and the staff seemed happy and playful, even though a couple of customers changed their drinks 3 times after changing their minds and deciding they were made the "wrong drink". Me, personally, I'd have said "oi, shut up and drink it like that", lol, but I guess I'm not built for customer service. Other people are way more patient that I am.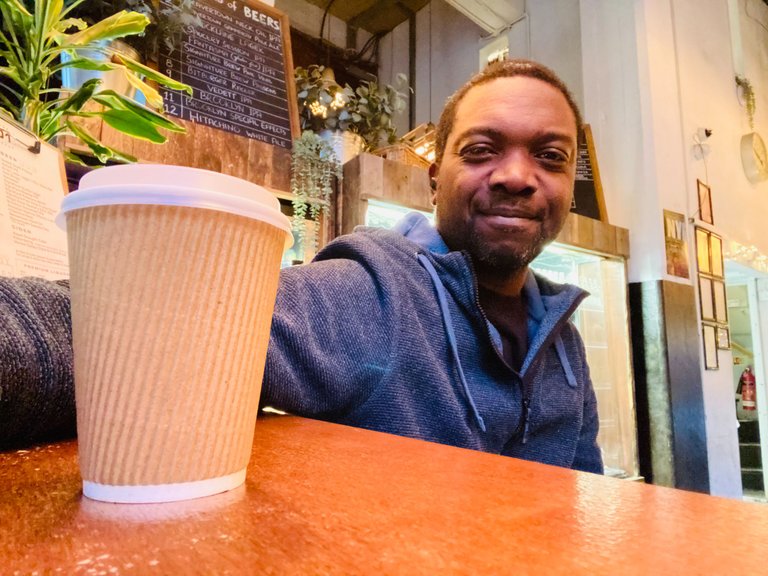 I saw a couple of guys walk in whom I suspected were there for the meetup. They indeed were. They turned out to be @tdctunes and Pablo. Since I'd never met either in real life, I wasn't 100% sure. I was 100% sure, however, when @steevc arrived. One by one everyone else showed up including, to mo utter shock, @mcsamm whom I hadn't known was physically in the UK! He did say he was going to come but, reading his post, it was sort of ambiguous and seemed metaphorical - sort of like he'd be there in spirit.
Needless to say, I was delighted and had a lot of questions about his Hive projects in Ghana which I'm totally in awe of.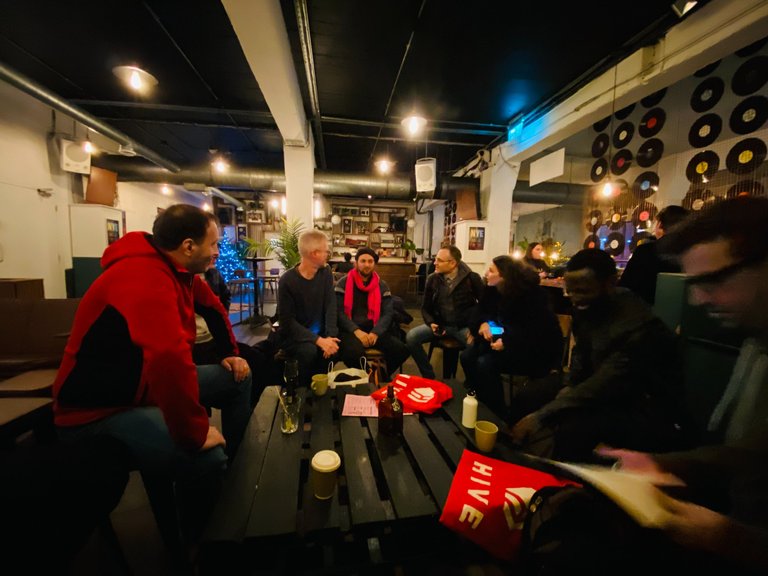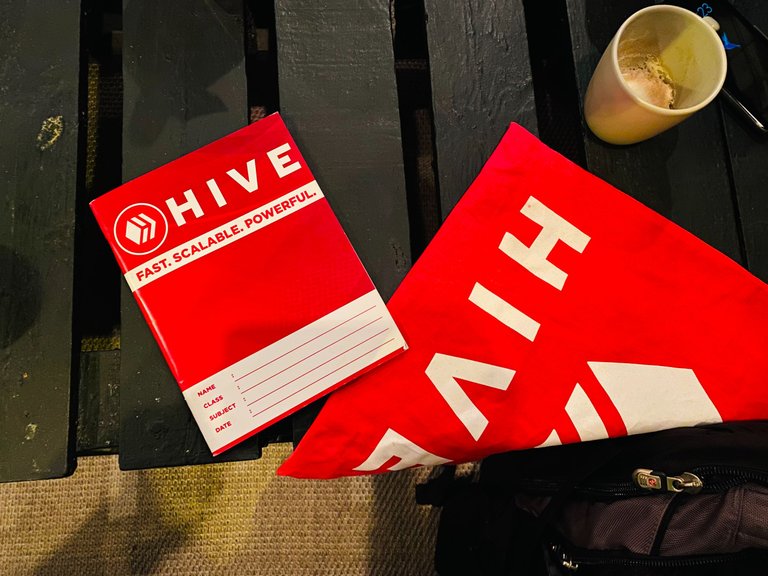 I honestly had a blast chatting to several people - some people not enough. I got some great new ideas and learnt some new things, which is always important. I'm looking forward to the next one. Shoutout to everyone that could make it, especially those of you that came from far. Hope to see you guys @monivis, @basilmarples, @heruvim1978 soon. I didn't get to speak to @gian I don't think. Hopefully in the next one 🙏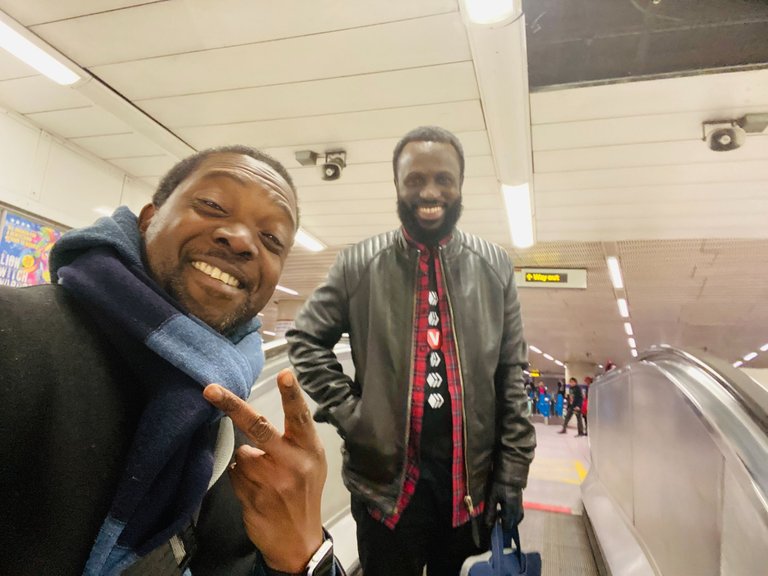 ---
Peace & Love,
Adé
e