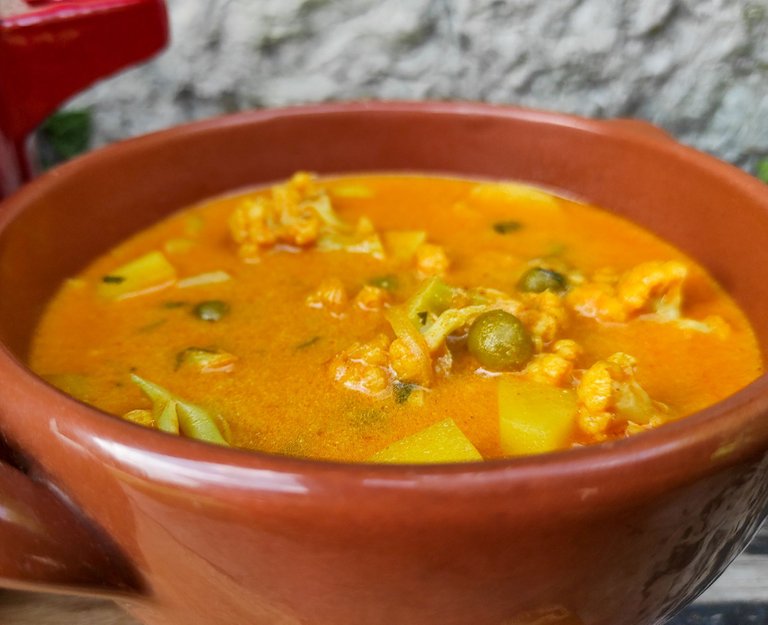 Ingredients:
30 ml of canola oil
1 teaspoon of cumin
2 teaspoons of mustard seeds
1 onion
1 tablespoon of fresh ginger
0.5 teaspoon of turmeric powder
0.5 teaspoon of chilli flakes
1 teaspoon of red sweet paprika powder
2 teaspoons of curry powder
6 garlic cloves
3 tomatoes
1 tablespoon of lemon juice
200 g of peas
150 ml of vegan yogurt
500 ml of vegetable stock
bay leaf
500 g of potatoes
1 small cauliflower
parsley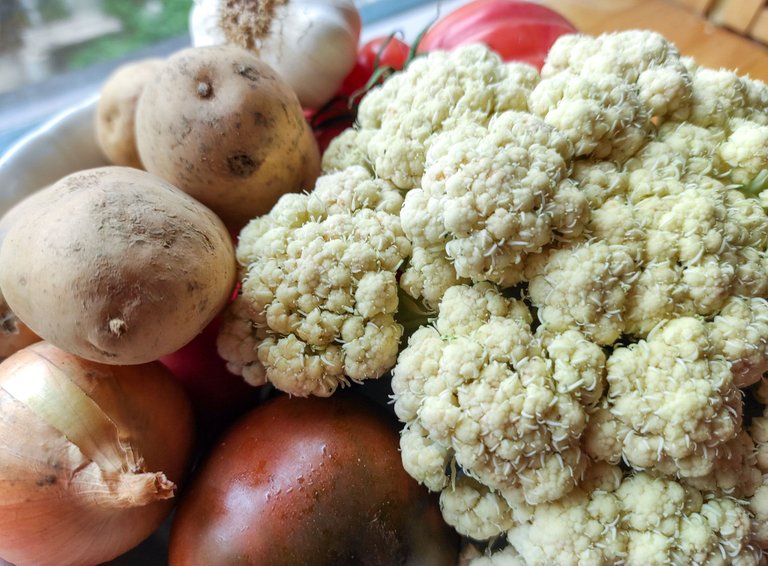 Preparation:
Peel and cut the onion. Put oil, cumin and mustard seeds in the pot and put on medium heat. When it releases a nice aroma add onion and slowly fry until it starts to yellow.
Peel and mince ginger and garlic and add it to the pot. Add peas, turmeric powder, chilli flakes and red sweet paprika and cook for a minute.

Peel and cut tomatoes and add them to the pot. Put on a lid and simmer for 5 minutes.

Peel and dice potatoes. Clean and cut the cauliflower into smaller flowers.
Add vegetable stock, yogurt and bay leaf and bring to a boil.

Add potatoes and cauliflower and cook with a lid on for about 45 minutes, or until tender.

When cooked add parsley and serve hot.