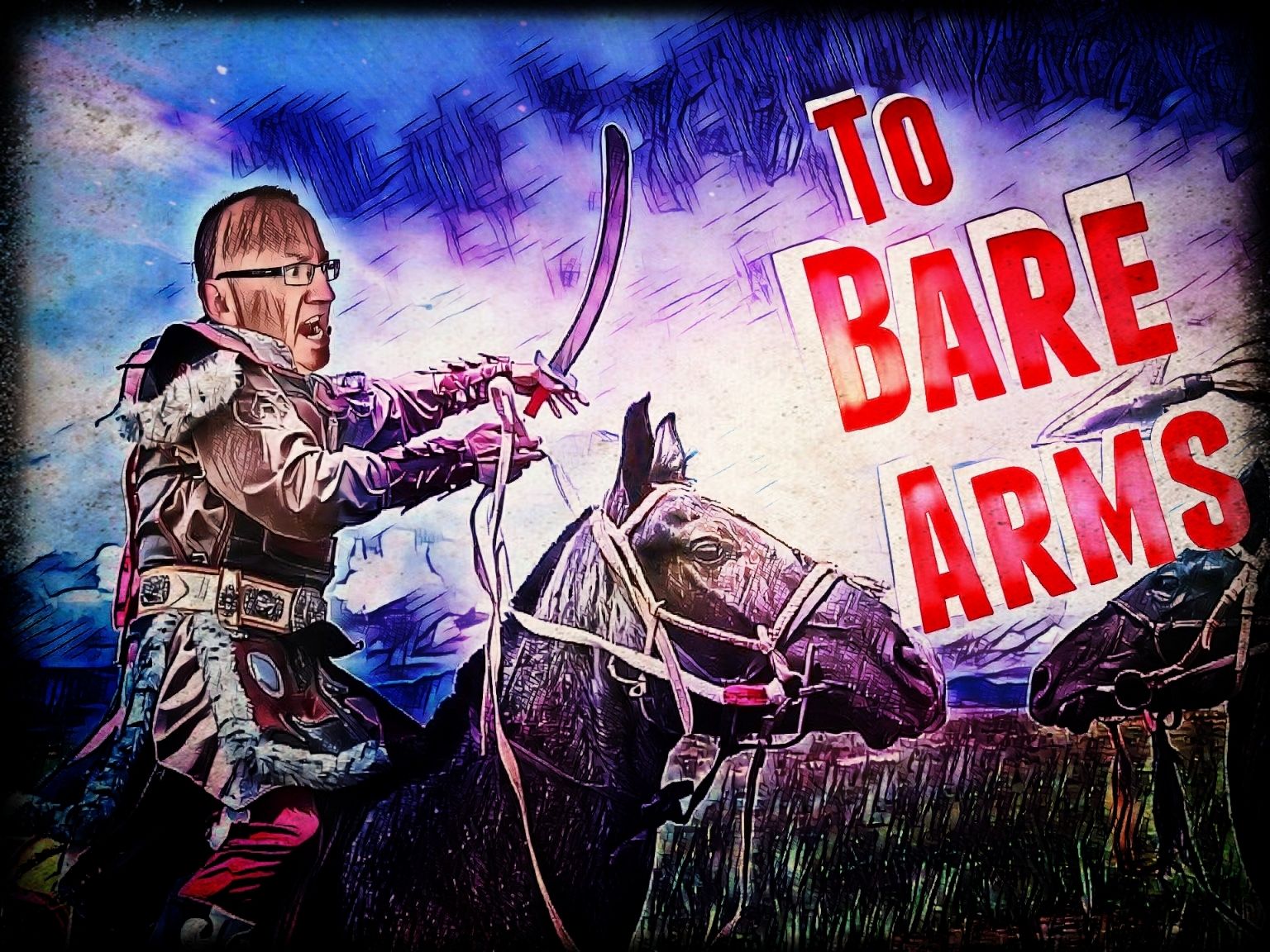 Do you come here often?
The Nurse giggled at me through her mask as if I were a big wedge of Camembert and she was a toasty hot oven.
Oh aye. I love it.
I raised an eyebrow in an attempt to be debonair and handsome above my mask. It was only now since the era of masks had dawned that I realised how hard Highwaymen had had it back in the day when they were attempting a cheeky flirt with a damsel in a wagon they had just held up.
Truly, life is never easy.
And what are you in for today, the doubler? Flu and Booster?
I presume she grinned because her mask wrinkled in a funny way as if a vile lizard was trying to claw its way out of her mouth under that fabric.
That's right. Fuck me up, buttercup.
I offered a brawny arm at her.
Oh, I love that tattoo. What is it?
She gestured at the coiling vengeance of ink on my upper arm.
This, oh, it's old Incan. It means... Tears of the Dragon.
Pensively, I looked off into the middling distance where dreams dared to die.
Oh.
Nurse Oven Bahjeena's voice hitched as she became absorbed in the journey of ink that adorned me. She was probably barren but thinking at that moment that my beautiful sperms could make her whole and gift her the joy of life.
Alas, I had a different path and for once had no sperms to spare.
Besides, I had never made sweet potato pie whilst wearing a mask and had no intention of crawling down the road to gimp-hood.
Nurse Oven Bahjeena blinked away some unbidden tears and returned to the matter at hand.
Do you want them in different arms or are you happy to take them both in one arm? Most go for different arms...
She seemed hesitant to trouble a Titan such as myself with mere words.
I snorted like a Peruvian Monk drinking coffee that had not been made with beans shat out of a monkeys arse.
How dare she? Different arms? What kind of world was this? Were we not men anymore? If everyone opted to share the load between arms then I would do the exact opposite.
Stick them both in the Dragon's eye. She won't mind.
I waggled my arm at her invitingly.
She nodded. All business now, thoughts of sperms and future childbearing relegated to the dustbin of couldhavebeens.
Just relax, this will only take a second.
She pushed the first load of genetically altered muck into the masterpiece that was my arm.
I barely felt it.
And the next...
She raised the second needle and pushed it against my skin.
Oh god. It's not going in?
She heaved hard against the indomitable slab of meat I called my upper arm.
Push woman. Harder.
I urged.
I'm trying! I'm trying... I can't get it in?!
Her voice rose to a panicky crescendo.
I thought it was meant to be me that said that?
I chuckled with a wry smile.
Hang on, let me try.
Some random man that looked skilled in animal husbandry leapt into the fray and grasped Nurse Oven Bahjeena's hand lending his weight to the shoving of the needle.
Sweat lashed from both their brows as they fought to pierce the mighty skin on my arm with the needle.
It's no good. The needle cannae take it!
The man yelled as with a resounding crunch, it collapsed and the pair of them fell senseless to the ground.
For fuck sake, come on man. Somebody do me and get this done with?!
I yelled in exasperation.
TALLY HO!!
A bearded and grizzled mariner came lurching into the hall with a crab-like gait and hefted up a barnacle-encrusted harpoon.
I speared Neptune himself with this back in 62!
He yelled and loosed the metallic talon from his grasp.
His aim was true and it thudded into my arm cleaving the skin asunder and delivering its nefarious AI chip-laden payload deep into my DNA.
RAAAAAAAAAAAAAAAR!!!!!
Fire blazed through my veins and I rose to my feet shaking off the metaphorical shackles that had been enslaving me.
I was free... FREE!!!
RRAAAAAAAAA...
My phone vibrated. It was the Good Lady.
Hey, could you pick up bagels on the way home?
I cleared my throat and looked up at the clock. Yep, the fifteen minutes post jab wait was up.
Disappointedly, I sighed and stood up from the chair where I had been slumped during my wait.
No superpowers again. Well, apart from the not dying superpower.
Oh well. I guess that would have to do.