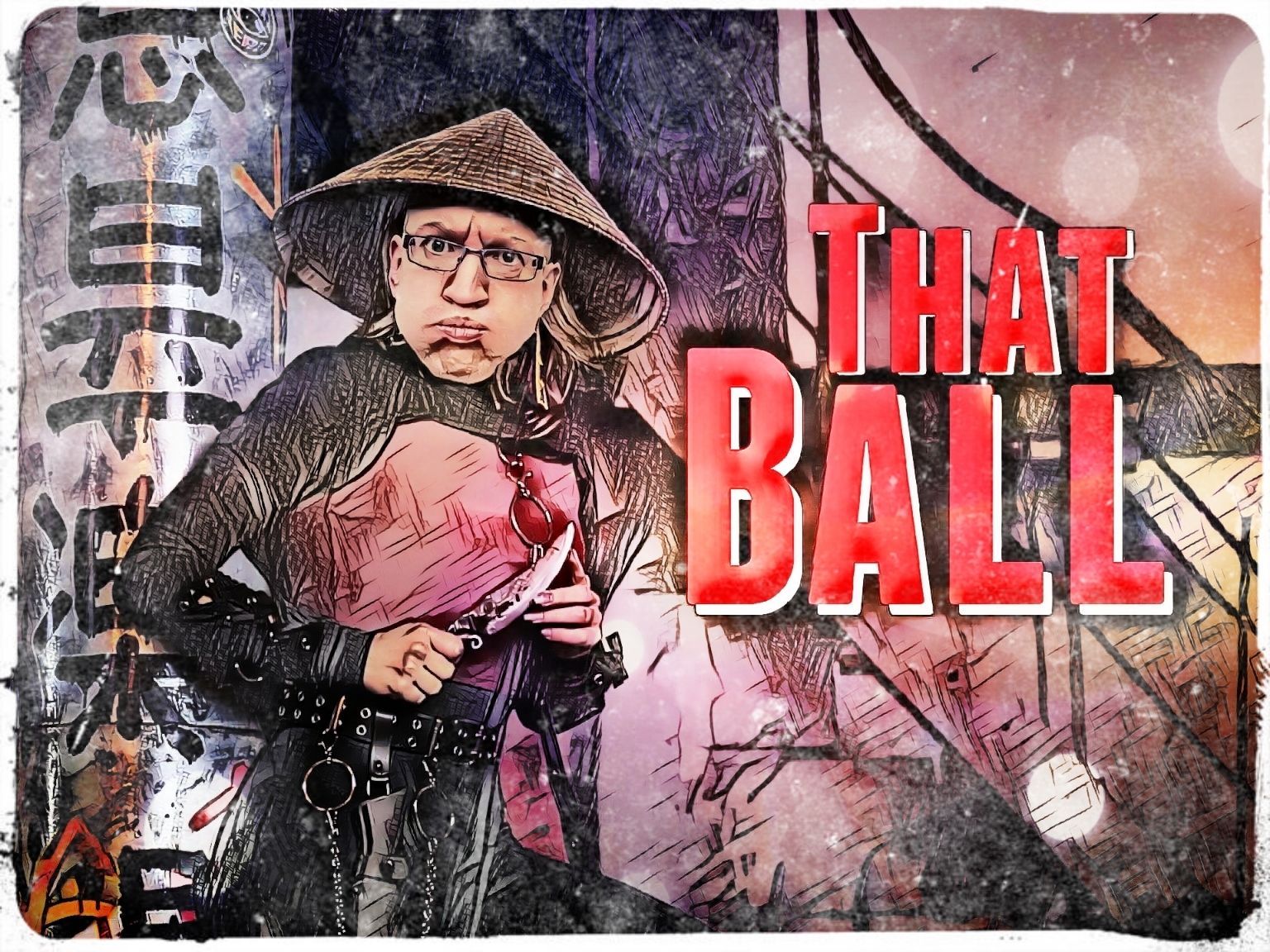 Hey, Mister! Geez at baw!!
A voice bellowed at me from the twilight of the park I was walking through after a long and depressing day at work.
I turned to see what Mr Shouty-Humpy-Knickers was wanting.
In truth, I was intrigued. The only time I ever used a shouty voice like the one that had just yodelled at me was when I had the Mumbai Shits and felt like my lower intestine had fallen out of my arse and was lapping at the water in the toilet bowl like a thirsty Alsatian.
In the lengthening shadows of the almost winter evening, I counted three young teenage scamps some 100 feet away. They were pointing in my direction, Mr Shouty-Humpy-Knickers appeared to be one of them.
At baw!!
Another of them cried desperately.
At baw? Was he French? Bulgarian? Worse yet, Finnish? Was I being accosted by a bunch of exchange students?
Perhaps, due to Brexit, they had been enticed over here to pick our fruit for us because nobody here wanted to work for fucking pennies?
Hmm, no. Surely not.
Avec moi?
I shouted back at them, hopefully in their own language.
Whit!? Whit the fuck did he say?
The tallest gangliest one, who owned the voice of Mr Shouty-Humpy-Knickers, snarled aggressively at his two smaller hobbit-like companions.
Ah hink ees French or suh'in.
The smallest fattest one replied.
He was an odd shape that one. Fuck, maybe he actually was a Hobbit. Maybe they all were and were trying to get me to join in, in the hunt for their ring.
Dirty Hobbit bastards. I wouldn't be fingering random rings, Sauron or no Sauron.
Mister, fuck sake. Gonnae just gie us that baw??
Big Gangly shouted again.
Hang on a minute, realisation swept across me like the cloak of a fish Magician.
These little people were Scottish! Like me! I could actually understand what they were saying.
It appeared that they were asking me for a ball. I looked around. There! A ball, a big muddy leathery ball.
That's it Mister!! The baw! Kick it over here!
The young Hobbits pointed at the ball in turn, excitedly yelling words of encouragement.
I looked again at the muddy ball. Some of the mud looked grassy, like something that has travelled the wrong way out of a cows arse.
Had they caked a ball in shit as some kind of evil trick to play on innocent handsome men that were taking a shortcut through the park?
Were they indeed hoping that this handsome, clean-shoed God of a man was about to kick what was literally a shit-ball with his lovely foot?
It was getting hard to see in the light but the ball definitely looked shitty. In fact, if it looked any more shitty it could marry Katy Perry.
No. I would have to respectfully decline their kind offer of kicking a smeary ball of shit. Today had been bad but it was not going to end up as that kind of day.
Sorry lads. No can do.
I said gallantly and jovially as if one of the boys mother's had begged me for a tummy rub.
Whit!?!
The little fat Hobbit was incensed.
Don't be a fucking prick, mister?!
He yelled belligerently through the ever-encroaching gloom as if dealing with Prick-Misters was a daily occurrence.
I tipped my head back like a shiny flip-top pedal bin and laughed.
Your maw's a prick, wee man and yer baw's covered in shite.
Sometimes there is a sublime joy in lapsing into full on shouty Glaswegian
Tossing a guffaw heartily over my shoulder, I marched on with clean shitless feet. Behind me, I heard the puny young scamps shout feeble insults in an attempt to make themselves feel better about themselves for playing with shitty balls.
Up above, the stars began to pop out in the night sky and I could almost smell the beer in my fridge.
It had been a long hard day at work but still, I smiled and did a little skip-hop.
This. This is what life is all about.