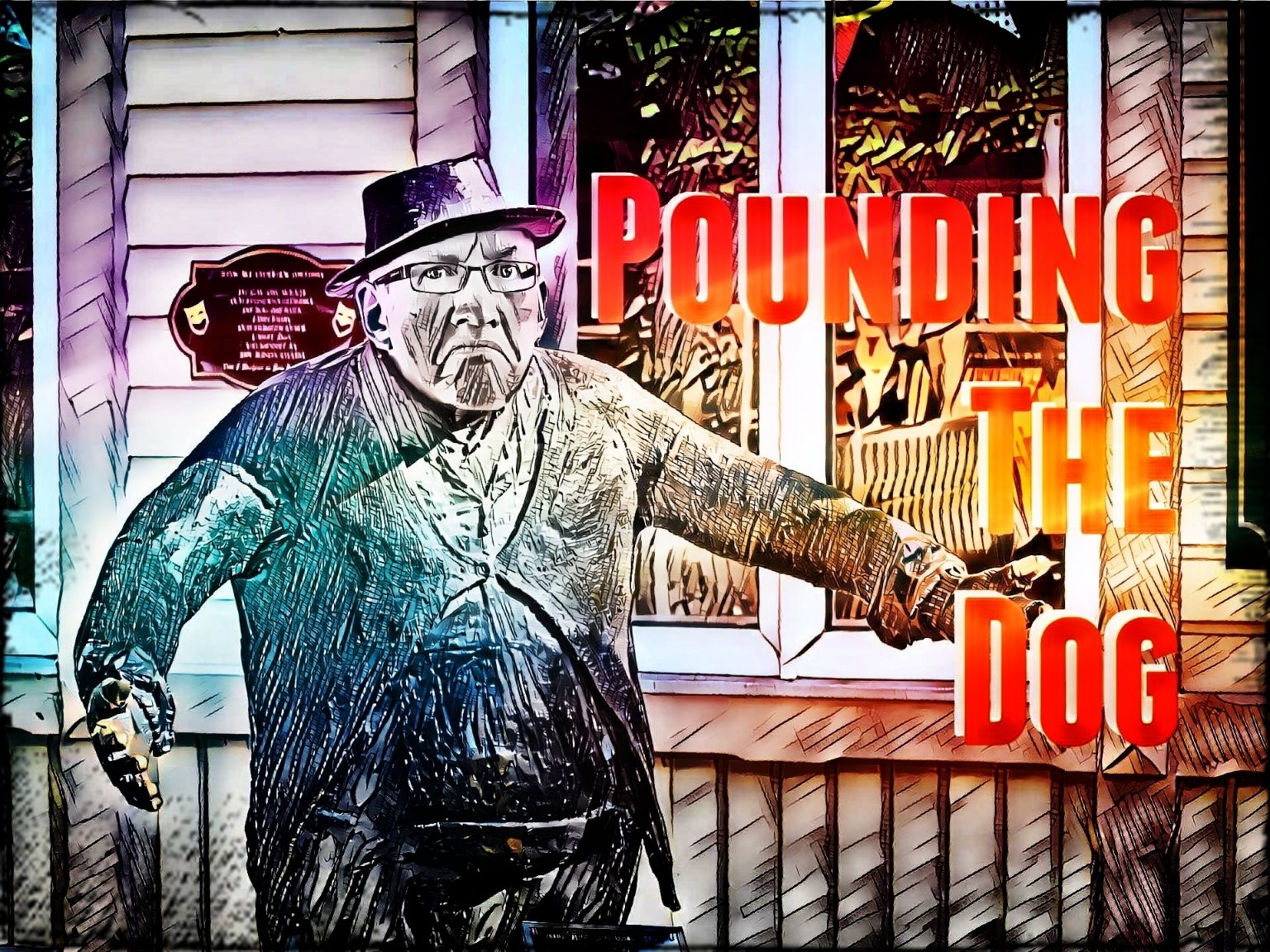 You are probably wondering why we are having this meeting now and not at the end of the financial year?
El-Jefe asked me with a smug grin from the other side of my laptop screen.
I snoffed hard out of my nostrils in return.
Wondering? Wondering? I knew exactly what this meeting was about and had been up all night punching the carcass of a dead dog that I had hanging up in my frosty garage for just such an occasion.
It wasn't until I had punched its back leg off and it had let out a forlorn wuff of defeat that I knew I was ready.
I had thought about sleeping for a couple of hours after that but decided to stay jacked and drank 14 cups of coffee one after the other until it was finally 8 AM and time to start.
So I knew exactly what this meeting was all about.
I was ready.
This was the annual pay review meeting. Bought forward for some no doubt awful reason. The most likely one being that it was almost Christmas and that was pretty much the time that Scrooges the world over greased up their fetid penises and shafted their employees.
Well, not today El-Jefe. This man's sphincter was not for you to make a balloon animal out of.
I believe the title of the meeting was 'Pay Remit Proposal?' That made me think it was something to do with pay and some kind of proposal?
I leaned back and idly chewed the end of a pencil pretending not to be smug.
El-Jefe chuffed good-naturedly.
Yes, the title may have given the game away.
He reached out for a cup and took a sip before setting it atop his massive belly. I wondered how quickly his tea would cool at such dizzying heights.
The thing is. We have a proposition for you...
He leered like a man-eating a particularly soft apple.
Oh? Do tell?
I sounded calm. Unruffled even but deep down I had started sweating like a Vegetarian in a Vegan cafe. What vile deal was he about to propose?
Shit, surely not marriage? Hadn't he seen my ring?
Not that one! The shiny one!
Yes, you are doing a great job. It has not gone unnoticed. You seem to have a winning way with the offshore bods in your current team. They respond well to you.
I tilted my head back and looked down my nose at his words. He was not one for compliments. Not unless there was a catch. Some kind of evil trap.
I could almost feel its steely jaws trembling around me, waiting to snap shut.
Again I snoffed through my nose at him. Like a disdainful horse suspecting its owner was raiding its Ivermectin supply.
You know the Digital Correspondence team?
El Jefe tried to sound casual.
You mean the shittest team in the place? The ones that made old Buffalo Bill take early retirement?
That team had given him an ulcer too, on some days he was so much like a fat eighties cop that I could hear a saxophone playing every time I bumped into him.
That's them!
El-Jefe rocked back and forth with delight. Then he stopped and fixed me with a mad eye.
They need sorting out. And we think you are the man to do it.
He started rocking and smiling again like a broken toy.
So you said I was doing a great job and as a reward for a great job you want to give me a shit job? How does that work?
My fists itched to start pounding the dog again but I held them firmly down.
We need someone to get them in shape. We need you... You know what I mean?
El-Jefe grimaced like an old woman being told that they used to call her Vinegar-Tits in the prison where she used to work.
No thanks. It sounds awful. I'd rather not.
El-Jefe chortled like the living embodiment of Baron Von Greenback.
I sniffed disdainfully in return. I had morals, standards. There was no way on earth that I would take on this rubbish team that had made the previous guy so ill he had all but died.
What about if we offered you this much of a rise?
For whatever reason, he wrote a number on a post-it and waved it at the screen.
My eyelids rammed shut so as to not allow my eyes to pop out on stalks.
What the fuck, that was loads? My place was normally so tight-fisted that they wouldn't be able to masturbate a mouse.
But to take on that team. The worst in the place. The team that had almost destroyed Buffalo Bill? For money? What price a man's soul..?
Should I? Could I?
What would Jesus do?
I opened my mouth and answered.