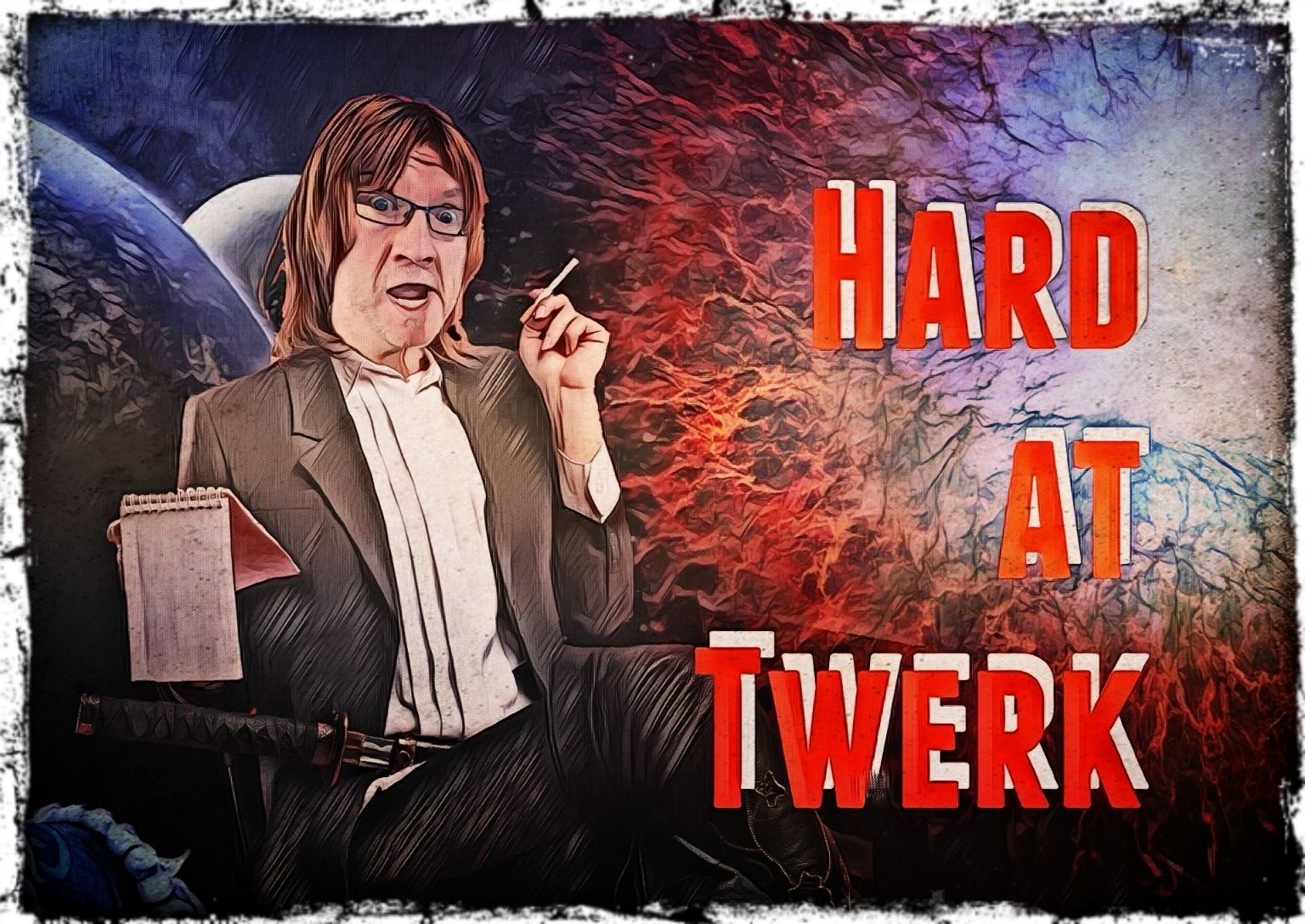 I flirt with everyone. I think that helps when relationship building.
Saltfish-Sheila laughed and smiled at her laptop camera, tossing her head to one side in a way that reminded me of the way one of my ex-girlfriend's used her teeth to tear the meat from the rotting carcasses of her enemies.
Despite the mental image of her ravening the flesh of the fallen, I laughed too.
Yeah, I find myself doing the same thing. If it works then why not?
I chuckled.
We were doing internal interviews for a Test Analyst. I have had shits that could do a better job than some of the Testers I have worked with so felt happy to be on the interview panel for once to sort the wheat from the chaff.
My main criteria was someone who a) wasn't an arsehole and b) was not entirely brain dead so it wasn't a high bar.
So far Saltfish-Sheila had answered everything perfectly. I had already decided she was getting the job but I had noticed that El-Jefe who was my ride-along didn't seem particularly happy.
He scowled fiercely at her last reply as if discovering that his favourite sock to masturbate into was not 100% cotton but instead, a cotton/polyester mix.
I tutted inwardly, he wasn't being very Christmassy.
Thank you for your time. We will be in touch.
He growled and disconnected.
I bade my goodbyes also then clicked accept on El-Jefe's incoming call.
Well, she's not getting the fucking job is she? Fuck sake.
He snarked at me accusingly as if I had resurrected the Hive Torch and passed it to him.
Eh, oh come on now Boss Dawg. She ticks all the boxes. I thought she was quite good and I have worked with her in the past, she would be great.
I neglected to mention that she was also hotter than a bag of burning cats, just in case it made me look a tad unprofessional.
I didn't like all that stuff, you know? Rrrgh??
El-Jefe made an odd noise like the sound of someone in leather trousers sitting on a beanbag.
What stuff? She answered everything fine.
I had a quick check of her answers from the sparse notes that I had taken. I hadn't written much. Being a maverick, I didn't like to take too many notes. My preferred modus operandi was to be more like a seventies cop shaking down some hoods on the east side.
All that talk of flirting. Outrageous.
El-Jefe fizzed gently like an out of date effervescent vitamin pill in the rain.
Oh, I get you. You were annoyed because she never flirted with you?
I nodded knowingly and threw in a condescending smirk.
What, no the fuck? What do you mean by that? I don't want flirting in the office? No. She was dead wrong. You are dead wrong!
His protestations only dug him further into the cotton/polyester wank-sock of bitterness.
Aw, Poor boss man. Nobody's flirting with you! Do you want me to flirt with you?
I started swaying to an invisible sexy beat and singing If you think I'm sexy...
What are you doing? Stop that? Stop that?! Oi! Oi! Enough!!
I stopped and winked at him.
Come on then. Give her the job and I promise I won't twerk you next time I see you in the flesh.
I giggled in a Friday-afternoon-is-almost-done deranged way.
What? What's a twerk?
He puffed in genuine puzzlement.
Google it.
He shook his head and tapped at his laptop. His mouth fell open and his eyes bulged like hernias.
Uh?! What the hell? BoomDawg!?
He pushed back from his seat and looked around him desperately as if hoping to see the ever descending neon code of the matrix.
Whatdya say then, Will you give her the job?
I started to hum If you think I'm sexy again.
Arrgh, stop that?! Fine, fine. She can have it. But it's on you.
He grunted and disconnected, no doubt to get his lad out and peruse a few twerky twerky videos.
I sighed and leaned back.
Ahhh, I do like a Friday.