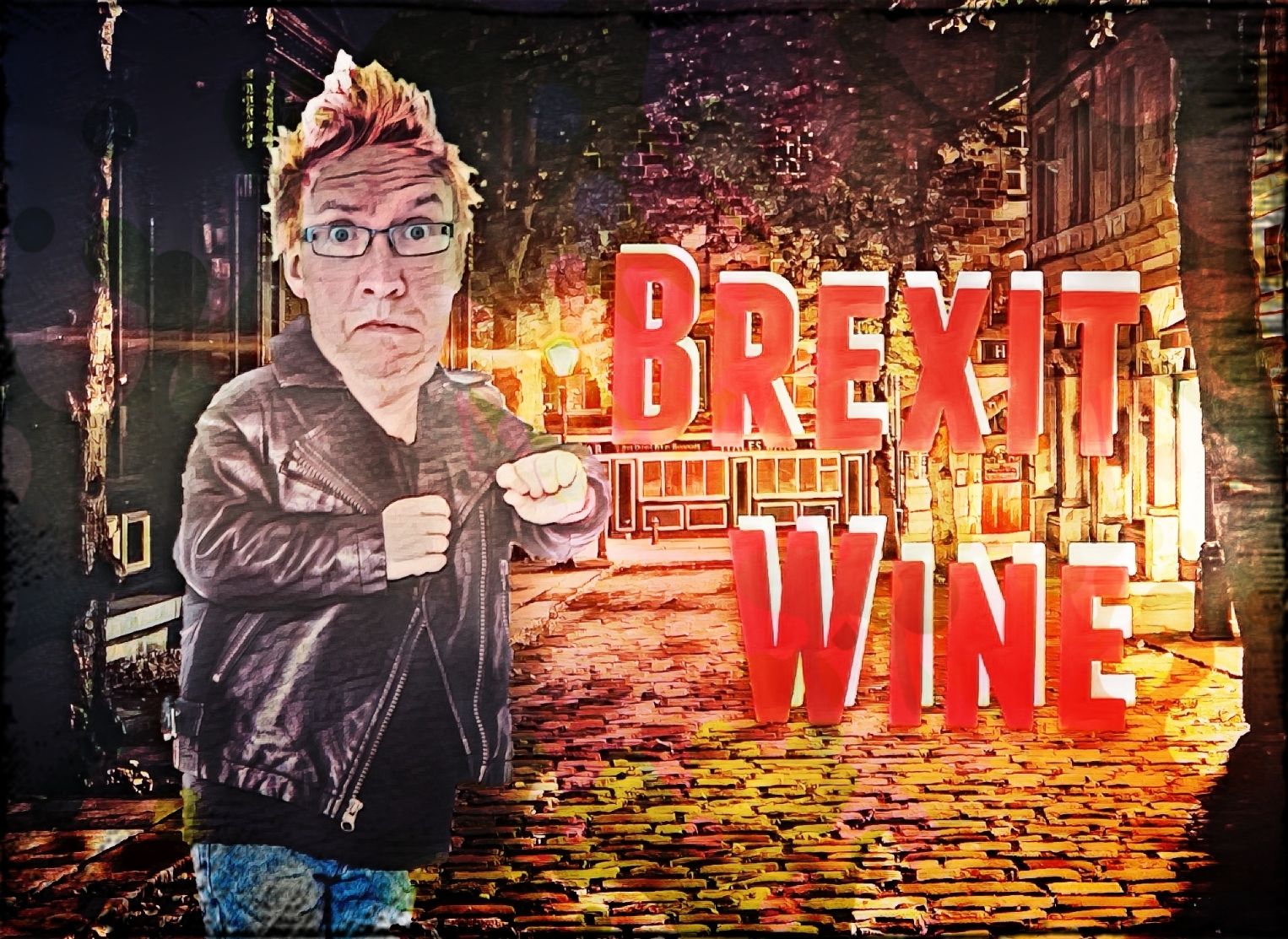 You won't forget the wine will you?
The Good Lady trilled happily like a hungover budgie eating a freshly boiled Whelk.
A note on whelks: Although available the world over, they are particularly common among the gutter folk of Glasgow. Sold by such delightful places as this - and no, they are not 'delicious.' They are fucking horrible.
Yeah yeah, sweetcheeks. Don't worry, the wine is top of the list!
I mimed one of those paw waggling lucky cats that were so often to be found in Casinos and old peoples windows.
The Good Lady frowned in consternation as if she had caught me doing the naked Milk Lemonade Chocolate dance again.
Well, anyway. It's getting close to Wine o'clock! Are you going to be quick? Give us a chance to say hello to the weekend properly?
Ever since the Good Lady had gotten her new 'job' which involved receiving no money whatsoever and which she hadn't even started yet. She had become a crazed goodtime girl determined to eke out the absolute best of every weekend before she was consigned to the dustbin of employment again.
And for the Scottish, the typical way that such enjoyment was expressed was through the medium of drinking.
Which was fine with me as I had been a weekend lush for more years than I cared to count.
Yeah, I will be as fast as I can. What wine are you wanting?
I said with an entirely straight face as if we ever drank anything but the same thing over and over again.
Oh, ha ha. The Barossa, that one we like. Get lots of them. Lots and lots.
She grinned and I grinned too.
It wasn't as if we could drink much wine these days what with the pesky kids and night awakenings and early morning arising shenanigans but we could dream.
Aye. Lots and lots indeed. Say no more, missus. Your wish is my command!
With that I turned on my heel and swept out of the door as if to entertain old ladies with my wazzock.
---
Excuse me? Where is all the wine?
I asked a young lady sporting the uniform of the local supermarket which made her look like a Victorian Fish-bag.
The wine?
She looked puzzled for a moment until she noticed that I was standing in front of lots of empty shelves where once racks and racks of glorious red wine once stood.
Oh yeah, it's Brexit, you know. Having trouble getting stock through.
She shrugged her shoulders as if preparing for a game of Rugby with a man named Jeff.
But, there is nothing there. Surely something is getting through?
I pushed a hand out to the shelf to steady myself in case I fainted.
We still have some, yeah, there. Look!
She pointed at a few forlorn looking bottles of watery pinkish-red stuff. The contents were so flaccid looking, even through the tinted green of the bottle, that I was tempted to buy them some Viagra and a few nudey magazines.
I swayed toward them, feeling like I had descended into some cruel multiverse that existed only to fucking torment me.
Morrisons Own Cabernet Sauvignon - Light and fruity
Light and fucking fruity? Who the fuck wants red wine that is light and fruity? I wanted my red wine dense and dark red, like toffee that has been shat out by a Bison with a sore arse.
Um. Is that it? Like, you don't have any more 'round the back?'
I stuttered feebly trying not to sound like a dirty old man talking about bum fun.
No that's it. You better be quick or they will be gone.
She chuckled as if the idea of people having to drink insipid pink piss amused her greatly.
I shook my head. No, this was not going to be. I would go elsewhere and buy fine quality wine that I could be proud of returning home with. Yes, dammit. I bloody well would!!
Some time later I trudged into the house, clutching a tatty looking bag of shame.
The Good Lady cocked a curious eyebrow at me as I shambled past trying not to look her in the eye.
Slowly I pulled the bottles of Morrisons Own Shitty Plonk from the bag.
Hey, what the fuck is this?
The Good lady barked sternly her eyes flicking between the bottles of piss and my good self.
Hesitantly, I cleared my throat to speak.
It's... Its Brexit Wine?
I muttered shamefacedly.
The Good Lady gasped in horror and I pulled her into my arms to comfort her.
Together we stood there weeping for what was and never would be ever again.
Fucking Brexit.