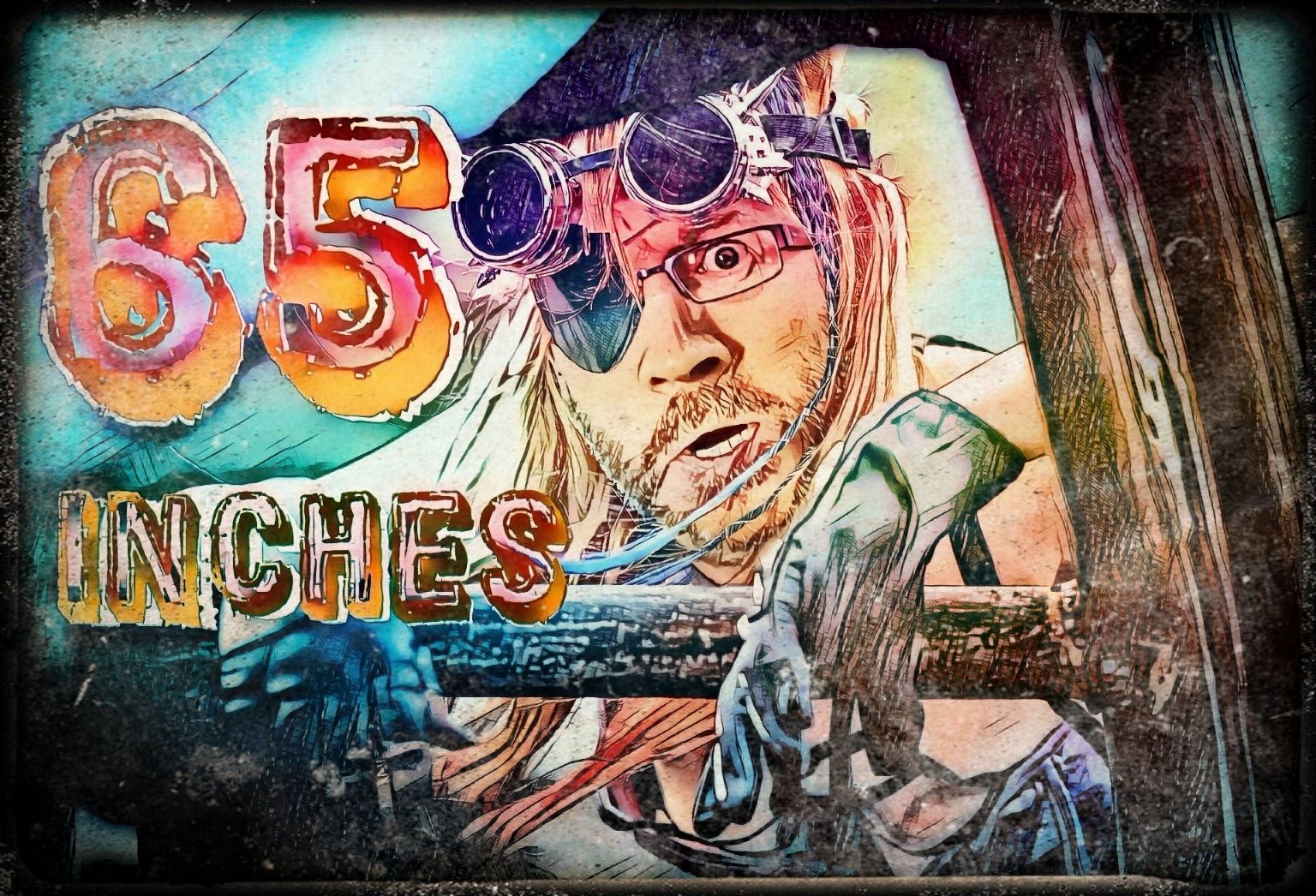 You Black Friday'ing it?
Winnet barked at me from the Teams call on my laptop.
Winnet was a lazy Software Developer supplied to us from one of our cheaper and more unsavoury Delivery Partners.
He was shit at his job but like an Irish wife on her wedding night, my company had low expectations from our partners.
We were meant to be discussing system response times and SLA's and all manner of boring software testing nonsense but it seemed he had other things on his mind.
Am I what?
I made a rumbling throaty noise like a plump Aunt finding a Guinea Pig's vagina in her soup.
Black Friday, man. You Black Friday'ing it?
Winnet was nervously jiggling about on screen as if he were trying to screw a cap on a bottle with his buttocks.
Black Friday? Wasn't this Thursday?
I flicked my eyes to the corner of the screen to make sure I hadn't lost time again like that time Aliens blatantly kidnapped me on my way home from a night out with my friends and I appeared at home in the early hours of the morning, bewildered and disoriented, glitter in my hair and smelling of cigarettes, whisky and ladies nethers.
Isn't it Thursday?
I frowned. I always found that to be the big problem with Thursdays is that they weren't Fridays. Perhaps Winnet felt that way too?
Aye man. It's Thursday but that's when the best Black Friday deals start. I have been waiting for this all year. I am gonna go fucking mental.
Winnet chuckled horribly as if his name were Schrodinger and he had just locked his cat in a box.
What do you mean, you are going to go fucking mental? Like getting a gun and going shooty mental? Or just taking an extra sugar in your tea mental?
I examined him closely, looking for the danger signs.
Apart from the endless jiggling, he looked ok. His face was a typical grey-white colour that, apart from corpses, only the Scots seem to pull off with any great aplomb.
He wasn't spitting or frothy of the mouth. Or even talking about 5G and vaccines. Which made him seem of relatively sound mind.
He pouted at me like a Bed-Wife denied her oatmeal.
Black Friday mental, mate. Come on. You not got your eye on anything? I am gonna get a big fuck off massive TV from Amazon. Big LG fucker. 65 inches. Sixty five fucking inches mate. That's bigger than you.
He smirked in the way of men who will happily shit themselves in the snow for the extra insulation.
Ahem, that is not bigger than me?
I tried not to splutter in indignation but it was hard when you were being teased by someone you had never met in the flesh before and had only seen on the screen of your laptop.
I mean, I had little evidence that he was actually real and not some nightmare cartoon figure conjured up by the Matrix to annoy me.
Aye right.
Winnet paused for a second then leered at me.
What size is your telly?
Telly of course being quaint British speak for TV and not a homage to Kojak
My Telly? Why? How the fuck would I know? Telly sized? This big?
I held my arms out wide attempting to convey an intimidating vastness but instead looking more like a desperate seagull fighting a pigeon for a fig.
Your telly's shite, mate. S'obvious, innit.
Winnet leaned back, hands behind his head, nodding smugly.
My telly is not shite. Its fucking magic.
For some reason, my usually nimble brain was having trouble coming up with something witty and intelligent to put Winnet firmly in his place.
Yer arse, mate. Wait till I get my telly. Sixty-Five inches mate. Sixty. Five. Inches. You'll cream yourself when you see it. Hahah, so you will.
He made an ejaculation motion with his hand and laughed like a Pirate in a Disney movie.
I opened my mouth to deliver a stinging insult about his mother and her propensity for swallowing my muck when I remembered where we were, who he was and more importantly, who I was.
I believe we should maintain a modicum of professionalism during our calls don't you, young man?
I did my best to sound like an elderly school teacher with a stick up his arse.
Winnet jerked bolt upright at my tone.
Ah yeah. Sorry man. I'll get onto looking at that code.
He clicked off.
I grinned and kicked back flicking Amazon open on my phone.
65 inches eh? Might be time to surprise the Good Lady...
With a TV of course.