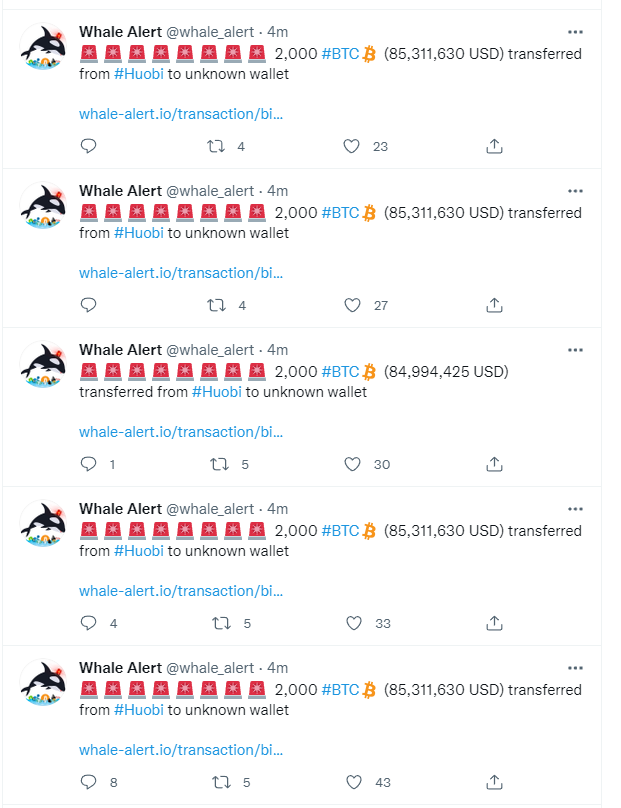 Seconds after also 20 Mill Tether moves in.
Can have a million reasons, From Internal movings coins, to whale buy, to lost coins up to spread coins to more exchanges to sell them off ( because sell 10k BTC at ones one 1 exchange is not that easy).
Can be also moved coins away from China.
So overall everything is possible.
also, 4000 Eth Moves away from Huobi. Meanwhile, I write that post.
https://whale-alert.io/transaction/ethereum/75f9eb9d16f042efbe6c839a2e718ba830defadd302e10702b4600f84c9bf28a
Something I monitor.