Bitfinex just paid $23.3 million in #Ethereum transaction fees to send $100K worth of Tether.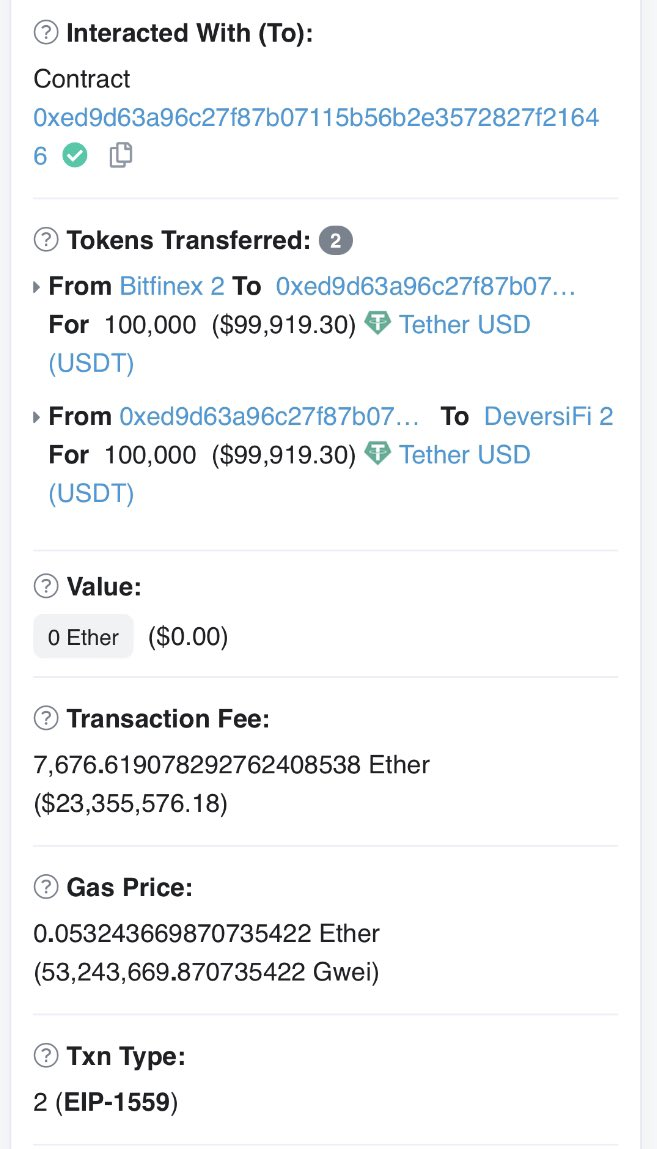 But wait.
I remember something
I really remember was that not a thing from the past to transfer money to miners?
Something illegal?
Anyway.
Pay random fees ( and always expensive) is nothing we will see in a long run.
Ether is shitcoin. No matter what the price doing.
People buy it to sell it later.
That's all.
Is nothing for daily use. Like money or other things in life that have real value.