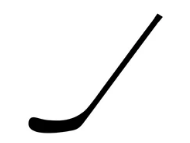 Yes hockey fans there is a chart pattern named after the hockey stick. Unlike the one made by William "Dilly" Moffatt from sugar maple wood and is now owned by the Canadian Museum of History or held by Steve Yzerman,Terry Sawchuk or Jean Béliveau. This stick is a chart pattern that shows a rapid increase after a period of relative stability in stock.
The three distinct parts are the blade, the inflection, and the handle.
"The blade on a hockey stick chart is often a flat line, in which growth is slow, maybe even stagnant. The inflection is a curve from the blade, which represents an initial burst in growth. The handle comes after the inflection, and it shows sustained and expanding growth along an upwards trajectory." FN1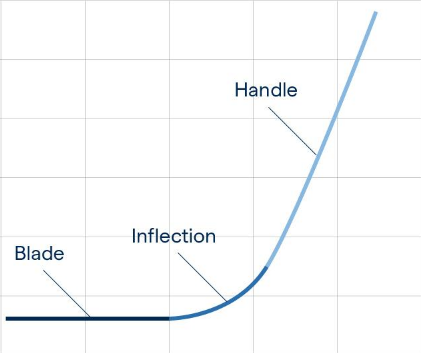 Here is a chart of the Dow Jones Industrial Average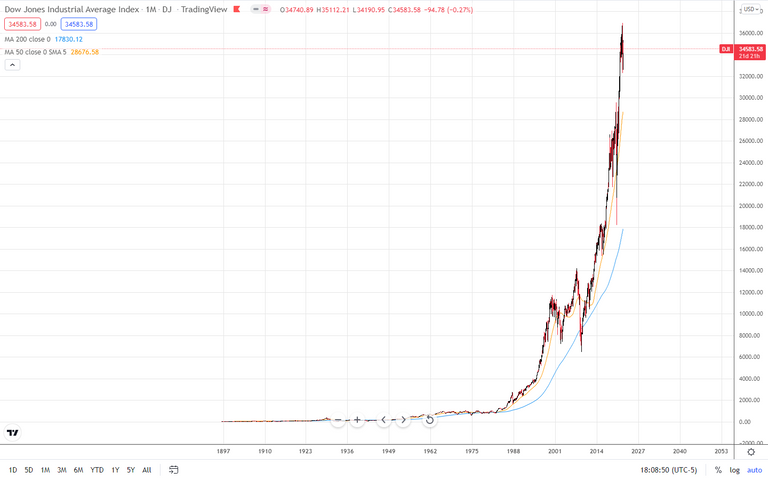 For informational purposes only. Not trading or investment advice. Do your own research.
#leofinance #silverbloggers #cryptocoffee
Source for picture showing Blade, Inflection, and Handle is IG.COM at https://www.ig.com/en/trading-strategies/hockey-stick-chart-pattern-explained-200723