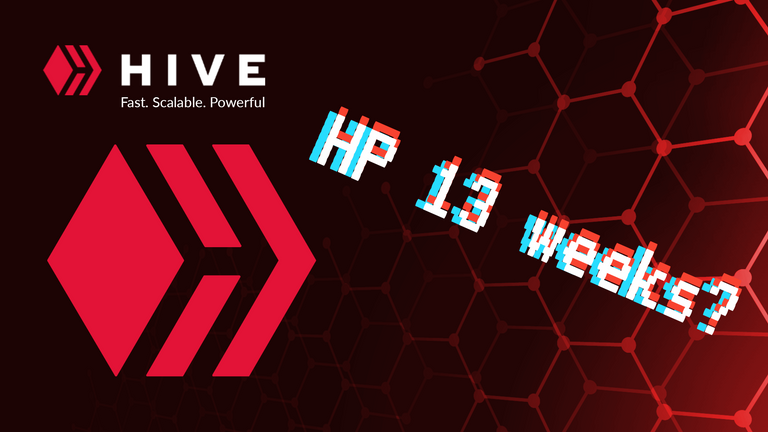 Hive power 13 weeks!
From the very beginning, when I first learned about hive and its functions, it was in March 2020, I was most repelled by its power-on function, since I understood that 13 weeks is a lot and I had to think carefully whether to turn on the power or not.
Since my arrival at hive, I have sold only 1 time coins to re-buy a little more due to the exchange rate, but turning the power back on turns out that I am losing this opportunity to sell and frankly I don't like it. For mass users who, as we all want, should come to hive, it will be very inconvenient and will also be repulsive just because they need to lock their funds somewhere for 3 months.
Personally, it would be convenient for me to unlock them quickly and sell them on the stock exchange with an increase in the exchange rate and turn them back on, I think it would be more convenient for many for development in general.
Maybe there is some way to solve this issue ? How do we determine if we need , and most importantly , is it possible to reduce the power outage period of hive ? Judging by how the issue with HBD was resolved, which is now 20% per annum, I think that everything is real.
Let's maybe vote or open an additional topic to discuss who is for and who is against reducing the time for disconnection? After all, there are really a lot of advantages in the fact that the power supply will be able to turn off and on, or am I wrong?)