Silver Price Analysis
Silver daily chart suggests that we are peaking at around the $24.50 area, despite breaching the 20-day EMA on Thursday. After testing the YTD high of $24.54 twice during the month, Silver dropped to its 2023 low of $23.12 and, since then, has not been able to crack the $24.00. We break $24.50 and silver will be on the move!
Silver Chart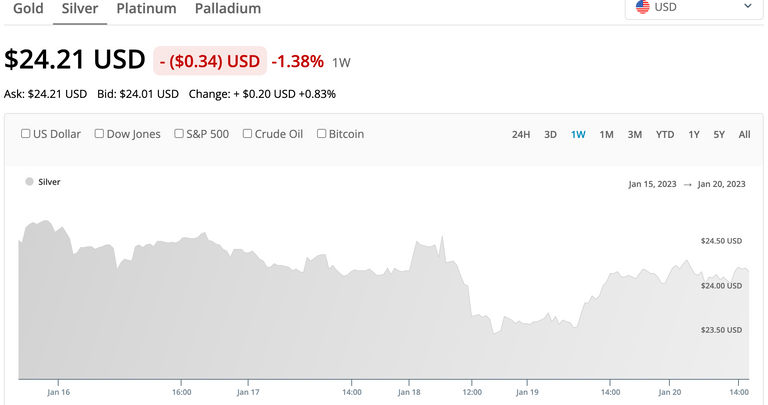 Portfolio Update
My current assets are valued at $2009.72 with a total acquisition cost of $1927.29.
Asset Allocation Chart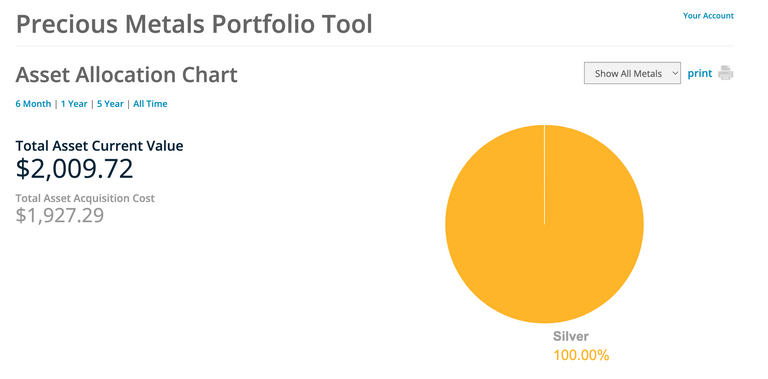 Asset Holding by Product