Silver Price Analysis
Silver finds more buyers! Silver pulled back a bit Friday morning, only to turn around and show signs of strength. Ultimately, the market is likely to continue the overall choppy behavior.If we do take off to the upside, it's likely that we could see the $25 level, an area that I think will attract a lot of attention due to the fact that it is a large, round, psychologically number.
Silver Chart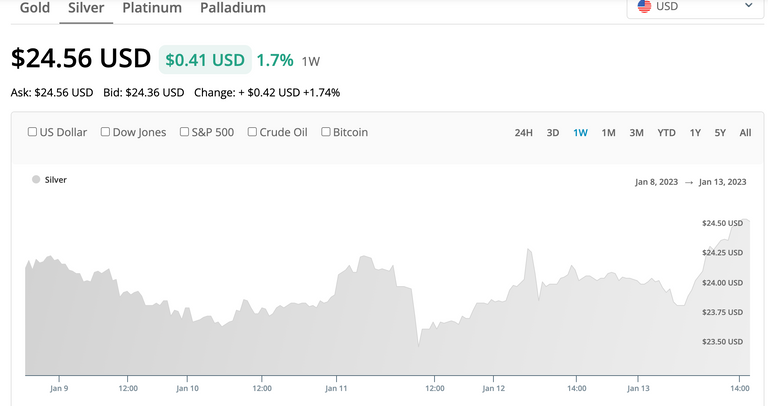 Portfolio Update
My current assets are valued at $2036.97 with a total acquisition cost of $1927.29.
Asset Allocation Chart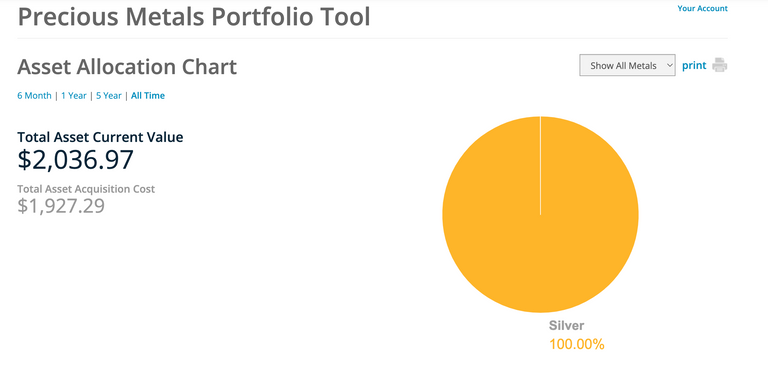 Asset Holding by Product