Silver Price Analysis
Silver has been trading in a well-defined trading range for several weeks. I think the $23.50 - $24.50 makes a lot of sense right now as the rest of assets hang in the balance. If we break below these levels I'm a buyer above this level I'm holding off to see what markets looks like.
Silver Chart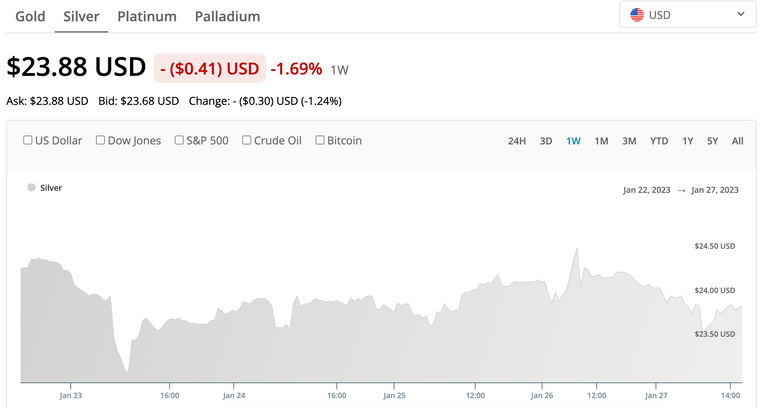 Portfolio Update
My current assets are valued at $1988.71 with a total acquisition cost of $1927.29 so I'm still squeaking out some profits right now.
Asset Allocation Chart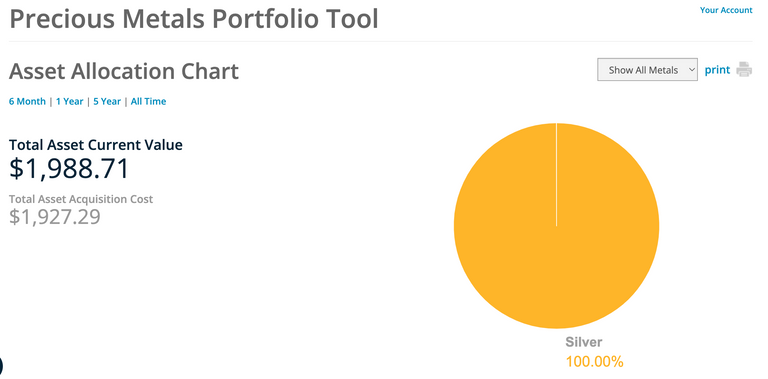 Asset Holding by Product