Silver Price Analysis
Silver markets have rallied a bit and we continue to push the $24 level. If we can break above there, then it's likely that the market could go looking to the $24.50 level, maybe even the $25 level. However, with the holidays we not get a lot of liquidity between now and January. It will be interesting to see what the new year has in store for us.
Silver Chart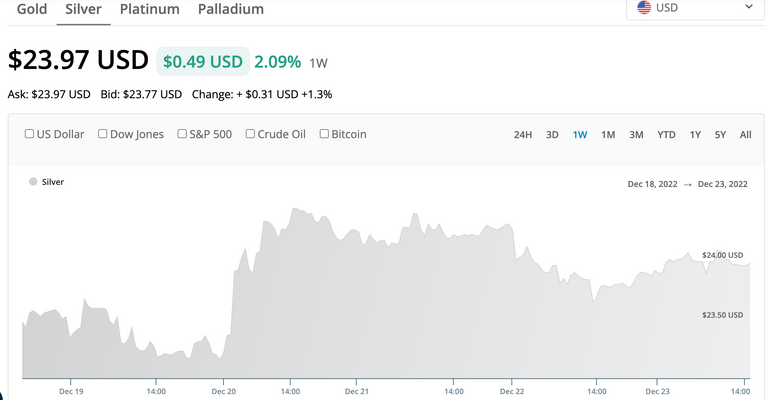 Portfolio Update
My current assets are valued at $2031.54 with a total acquisition cost of $1927.29. SO we are holding pretty steady going into the new year. There's a lot buzz around metals so we will see what 2023 has in store for us.
Asset Allocation Chart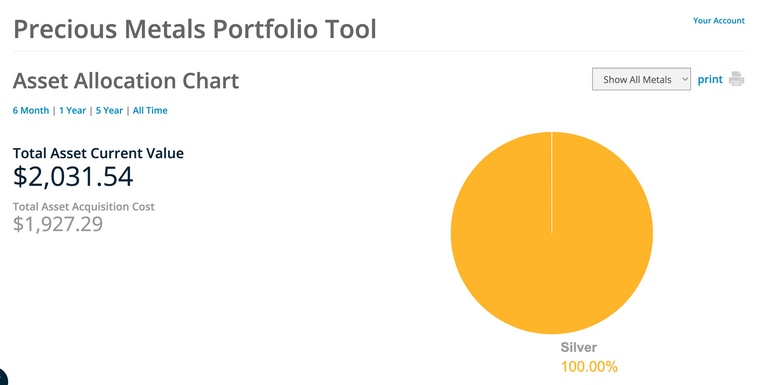 Asset Holding by Product