Elijah went before the people and said, "How long will you waver between two opinions? If the Lord is God, follow him; but if Baal is God, follow him." But the people said nothing. Then Elijah said to them, "I am the only one of the Lord's prophets left, but Baal has four hundred and fifty prophets. Get two bulls for us. Let Baal's prophets choose one for themselves, and let them cut it into pieces and put it on the wood but not set fire to it. I will prepare the other bull and put it on the wood but not set fire to it. Then you call on the name of your god, and I will call on the name of the Lord. The god who answers by fire—he is God." Then all the people said, "What you say is good."
‭‭
1 Kings‬ ‭18:21-24‬ ‭NIV‬‬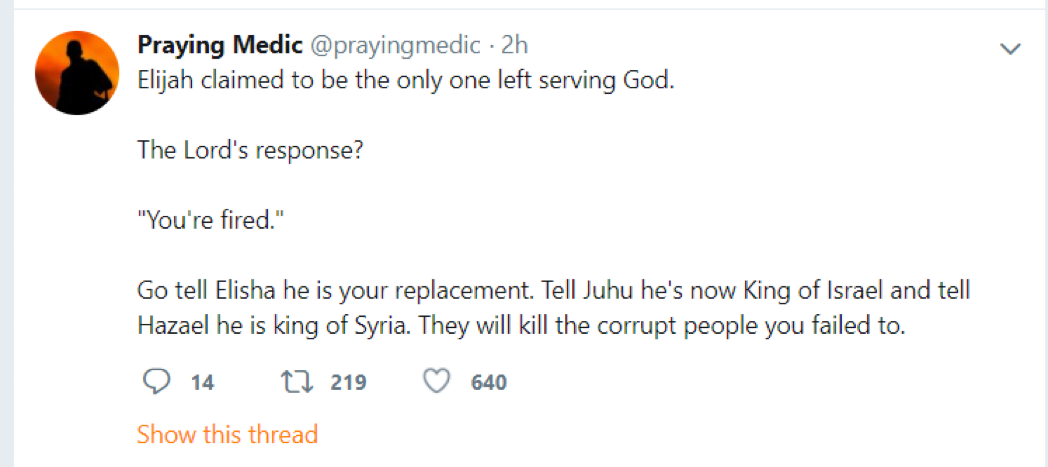 At the time of sacrifice, the prophet Elijah stepped forward and prayed: "Lord, the God of Abraham, Isaac and Israel, let it be known today that you are God in Israel and that I am your servant and have done all these things at your command. Answer me, Lord, answer me, so these people will know that you, Lord, are God, and that you are turning their hearts back again." Then the fire of the Lord fell and burned up the sacrifice, the wood, the stones and the soil, and also licked up the water in the trench. When all the people saw this, they fell prostrate and cried, "The Lord—he is God! The Lord—he is God!"
1 Kings‬ ‭18:36-39‬ ‭NIV‬‬
Cry louder, Medic!
Perhaps GEOTUS is sleeping?
God fired Elijah?
Elijah failed God?
We have been wondering whose table you eat at for awhile now...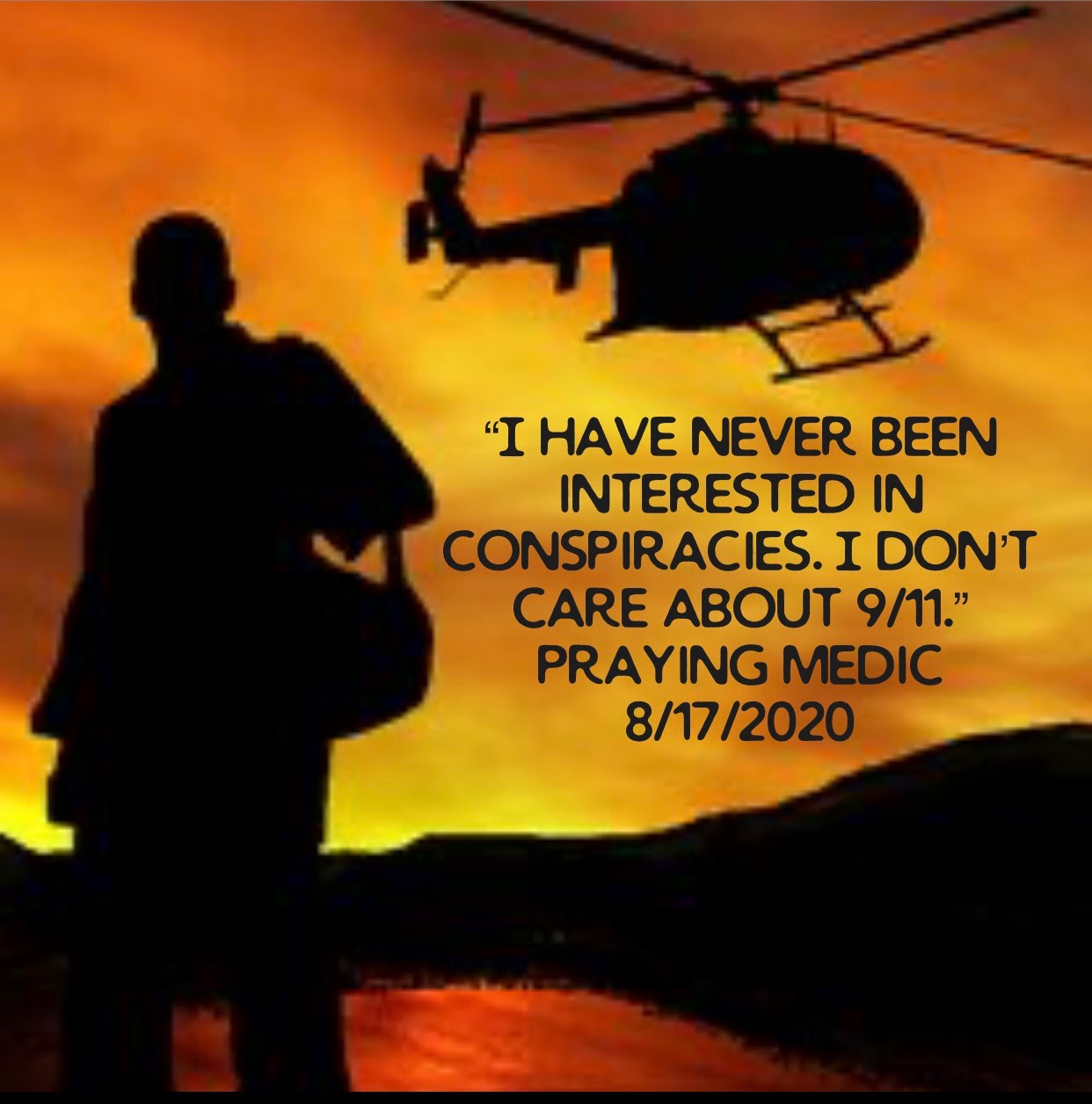 The Steffan Tubbs Show - August 17, 2020
You dodged the call from @AustinSteinbart we had arranged for you.
We hope you are enjoying your continued entanglement with @FrankBacon.
"Great call. Great question."
Unintended Consequences can be fun!
Your rush into Balaam's error is a topic for another day. Let's get back to that table you eat at...
Anybody else smell Dog Food?
Curses of God. Curses of gods.
Whoops!
Now Ahab told Jezebel everything Elijah had done and how he had killed all the prophets with the sword. So Jezebel sent a messenger to Elijah to say, "May the gods deal with me, be it ever so severely, if by this time tomorrow I do not make your life like that of one of them."
Elijah was exhausted and ready for rest.
It's a True Prophet thing. You wouldn't understand.
Elijah was not summoned to a boardroom when he was ready to lay down and die.
An angel was dispatched to replenish Elijah with bread and water and then some food for his trip to see the Boss.
Elijah was afraid and ran for his life. When he came to Beersheba in Judah, he left his servant there, while he himself went a day's journey into the wilderness. He came to a broom bush, sat down under it and prayed that he might die. "I have had enough, Lord," he said. "Take my life; I am no better than my ancestors." Then he lay down under the bush and fell asleep. All at once an angel touched him and said, "Get up and eat." He looked around, and there by his head was some bread baked over hot coals, and a jar of water. He ate and drank and then lay down again. The angel of the Lord came back a second time and touched him and said, "Get up and eat, for the journey is too much for you." So he got up and ate and drank. Strengthened by that food, he traveled forty days and forty nights until he reached Horeb, the mountain of God.
‭‭
He replied, "I have been very zealous for the Lord God Almighty. The Israelites have rejected your covenant, torn down your altars, and put your prophets to death with the sword. I am the only one left, and now they are trying to kill me too." The Lord said to him, "Go back the way you came, and go to the Desert of Damascus. When you get there, anoint Hazael king over Aram. Also, anoint Jehu son of Nimshi king over Israel, and anoint Elisha son of Shaphat from Abel Meholah to succeed you as prophet. Jehu will put to death any who escape the sword of Hazael, and Elisha will put to death any who escape the sword of Jehu. Yet I reserve seven thousand in Israel—all whose knees have not bowed down to Baal and whose mouths have not kissed him."
1 Kings‬ ‭1 9:14-18‬ ‭NIV‬‬
Far from being fired, Elijah was told to both anoint and to prophesy more.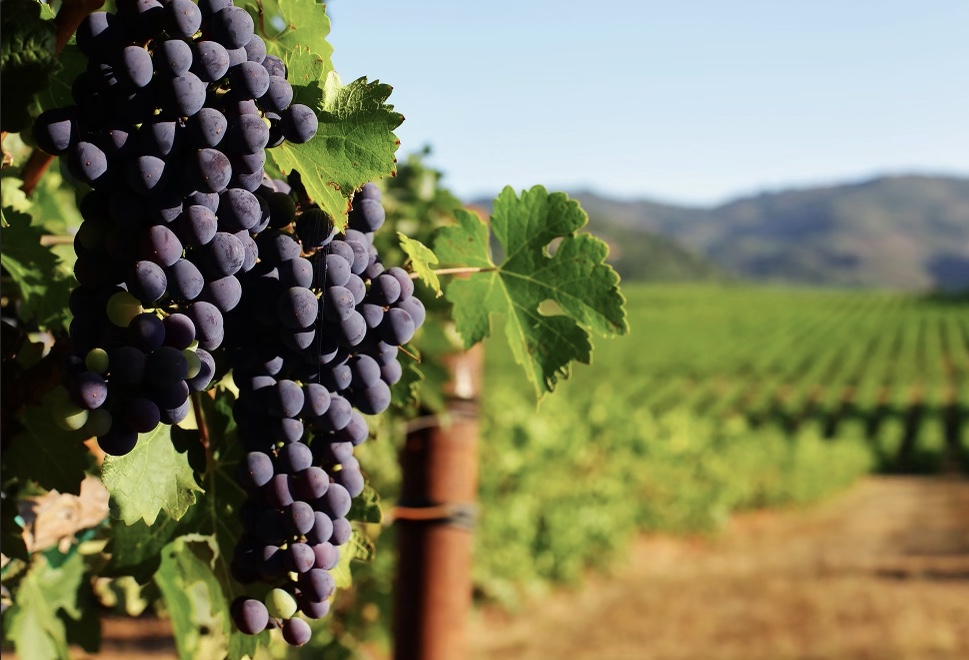 He personally delivered God's message that Naboth and his heirs would be avenged...
Then the word of the Lord came to Elijah the Tishbite: "Go down to meet Ahab king of Israel, who rules in Samaria. He is now in Naboth's vineyard, where he has gone to take possession of it. Say to him, 'This is what the Lord says: Have you not murdered a man and seized his property?' Then say to him, 'This is what the Lord says: In the place where dogs licked up Naboth's blood, dogs will lick up your blood—yes, yours!' " Ahab said to Elijah, "So you have found me, my enemy!" "I have found you," he answered, "because you have sold yourself to do evil in the eyes of the Lord."
‭‭
1 Kings‬ ‭21:17-20‬ ‭NIV‬‬
You don't find Elijah. Elijah finds you.
As for the one under the curse of her own gods, Elijah delivered a Promise to her as well...
"And also concerning Jezebel the Lord says: 'Dogs will devour Jezebel by the wall of Jezreel.'"
‭‭1 Kings‬ ‭21:23‬ ‭NIV‬‬
Jehu (not 'Juhu') avenged Nabor and his heirs, whose mistreatment Jehu had personally witnssed, fulfilling the prophecy God had Elijah deliver AFTER his trip to the 'boardroom.'
He killed Ahab's son on the plot of ground stolen from Nabor as Elijah Promised...
"Hitch up my chariot," Joram ordered. And when it was hitched up, Joram king of Israel and Ahaziah king of Judah rode out, each in his own chariot, to meet Jehu. They met him at the plot of ground that had belonged to Naboth the Jezreelite. When Joram saw Jehu he asked, "Have you come in peace, Jehu?" "How can there be peace," Jehu replied, "as long as all the idolatry and witchcraft of your mother Jezebel abound?" Then Jehu drew his bow and shot Joram between the shoulders. The arrow pierced his heart and he slumped down in his chariot. Jehu said to Bidkar, his chariot officer, "Pick him up and throw him on the field that belonged to Naboth the Jezreelite. Remember how you and I were riding together in chariots behind Ahab his father when the Lord spoke this prophecy against him: 'Yesterday I saw the blood of Naboth and the blood of his sons, declares the Lord, and I will surely make you pay for it on this plot of ground, declares the Lord.' Now then, pick him up and throw him on that plot, in accordance with the word of the Lord."
‭‭
2 Kings‬ ‭9:21-22, 24-26‬ ‭NIV
Jehu also introduced Jezebel to her temporal end exactly as Promised...
Then Jehu went to Jezreel. When Jezebel heard about it, she put on eye makeup, arranged her hair and looked out of a window. As Jehu entered the gate, she asked, "Have you come in peace, you Zimri, you murderer of your master?" He looked up at the window and called out, "Who is on my side? Who?" Two or three eunuchs looked down at him. "Throw her down!" Jehu said. So they threw her down, and some of her blood spattered the wall and the horses as they trampled her underfoot. Jehu went in and ate and drank. "Take care of that cursed woman," he said, "and bury her, for she was a king's daughter." But when they went out to bury her, they found nothing except her skull, her feet and her hands. They went back and told Jehu, who said, "This is the word of the Lord that he spoke through his servant Elijah the Tishbite: On the plot of ground at Jezreel dogs will devour Jezebel's flesh. Jezebel's body will be like dung on the ground in the plot at Jezreel, so that no one will be able to say, 'This is Jezebel.' "
‭‭2 Kings‬ ‭9:30-37‬ ‭NIV‬‬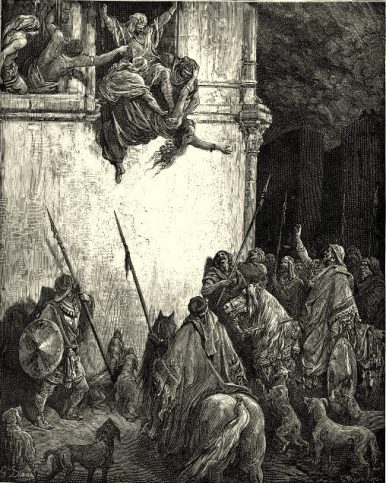 Prophecy and dog comms are fun!
Defenestration without burial not so much.
As for Elijah and his being 'fired' by God?
Does this sound like Elijah's services were no longer needed?
When they had crossed, Elijah said to Elisha, "Tell me, what can I do for you before I am taken from you?" "Let me inherit a double portion of your spirit," Elisha replied. "You have asked a difficult thing," Elijah said, "yet if you see me when I am taken from you, it will be yours—otherwise, it will not." As they were walking along and talking together, suddenly a chariot of fire and horses of fire appeared and separated the two of them, and Elijah went up to heaven in a whirlwind. Elisha saw this and cried out, "My father! My father! The chariots and horsemen of Israel!" And Elisha saw him no more. Then he took hold of his garment and tore it in two.
It is quite Sad U See that you ignore the fact that Elijah wasn't fired by the Lord but detailed to do more work for the Son.
(Christ Jesus, Medic, not Don Jr.)
But I tell you, Elijah has already come, and they did not recognize him, but have done to him everything they wished. In the same way the Son of Man is going to suffer at their hands."
Confused? So were the apostles and John the Baptist regarding such things. Sometimes the first are last and the last are first.
Elijah met the Lord on a mountain again again!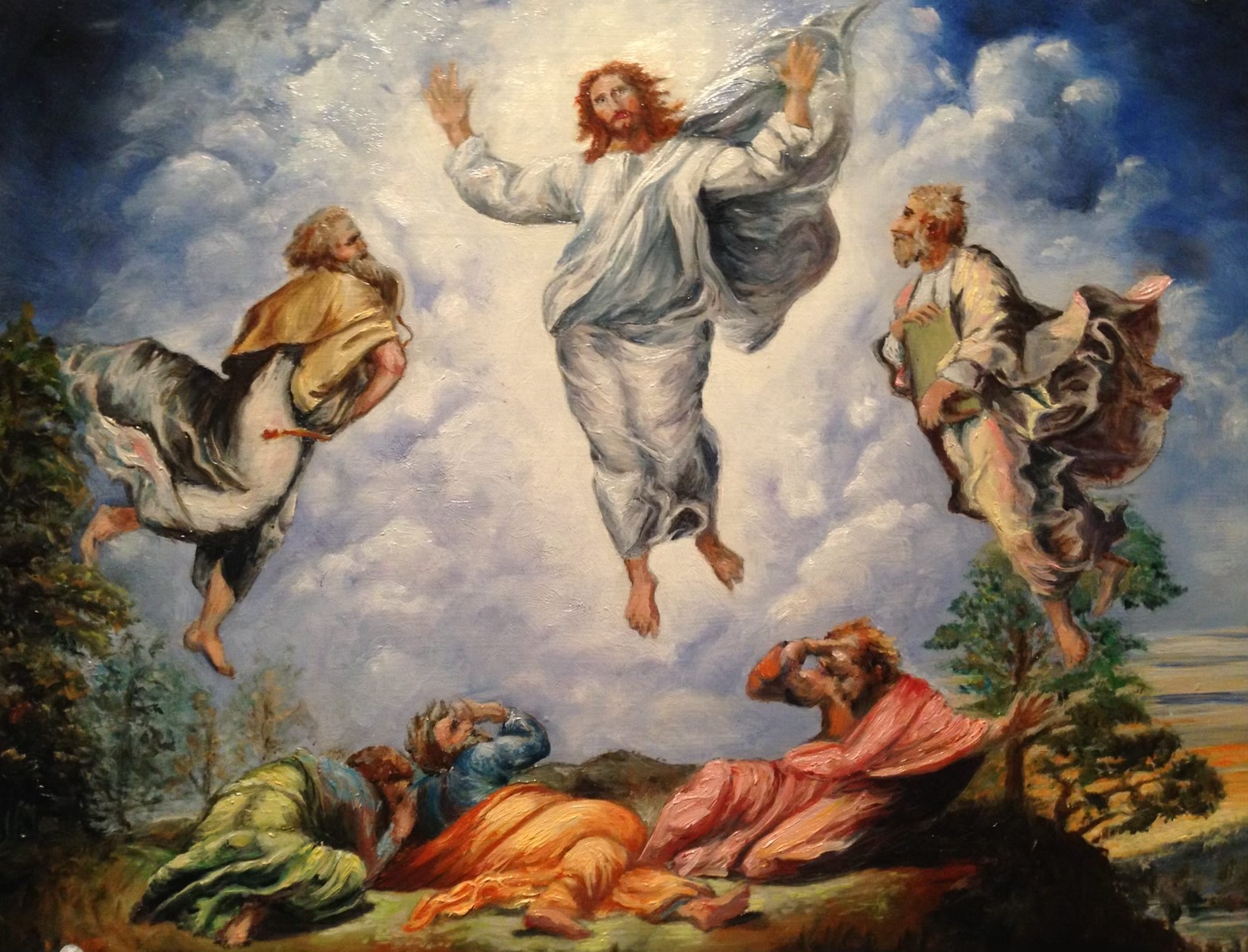 "Truly I tell you, some who are standing here will not taste death before they see the kingdom of God." About eight days after Jesus said this, he took Peter, John and James with him and went up onto a mountain to pray. As he was praying, the appearance of his face changed, and his clothes became as bright as a flash of lightning. Two men, Moses and Elijah, appeared in glorious splendor, talking with Jesus. They spoke about his departure, which he was about to bring to fulfillment at Jerusalem.
Patterns and accepting the Spirit is fun!
Not so much denying the Spirits sent to the Son.
How long, Soverign Lord, until you judge the inhabitants of the earth and avenge John the Baptist's blood?
Soon?
And I will appoint my two witnesses, and they will prophesy for 1,260 days, clothed in sackcloth." They are "the two olive trees" and the two lampstands, and "they stand before the Lord of the earth." If anyone tries to harm them, fire comes from their mouths and devours their enemies. This is how anyone who wants to harm them must die. They have power to shut up the heavens so that it will not rain during the time they are prophesying; and they have power to turn the waters into blood and to strike the earth with every kind of plague as often as they want.
‭‭
Revelation‬ ‭11:3-6‬ ‭NIV‬‬
Can I get a witness? Here have two!
We will pray for Preying Medic.
Nothing is impossible with God.
The Lord knows our deeds and even Pharisees can repent.
As far as Elijah and Jezebel and their battle across space and time?
Christ Jesus himself has told us how that ends for her and those who eat at her table...
Nevertheless, I have this against you: You tolerate that woman Jezebel, who calls herself a prophet. By her teaching she misleads my servants into sexual immorality and the eating of food sacrificed to idols. I have given her time to repent of her immorality, but she is unwilling. So I will cast her on a bed of suffering, and I will make those who commit adultery with her suffer intensely, unless they repent of her ways. I will strike her children dead. Then all the churches will know that I am he who searches hearts and minds, and I will repay each of you according to your deeds.
‭‭Revelation‬ ‭2:20-23‬ ‭NIV