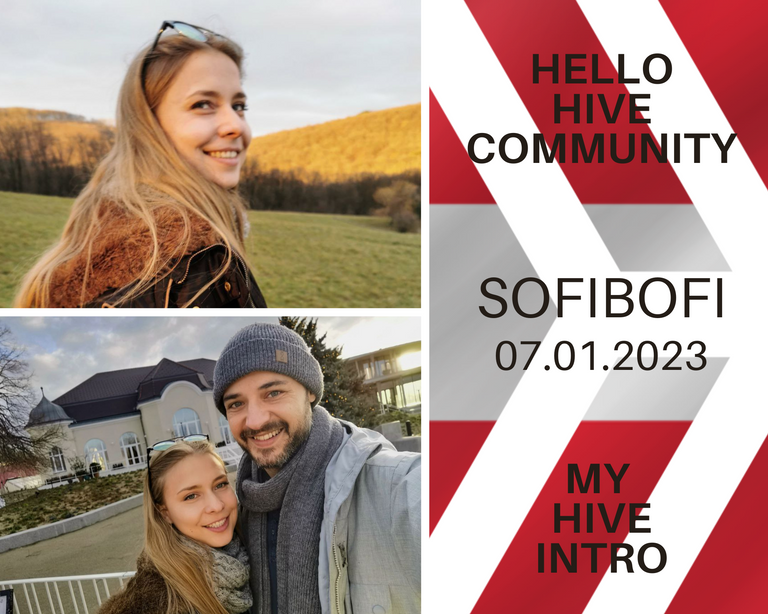 Hallo mein Name ist Sophie, ich bin 29 Jahre alt, komme aus Wien und habe zwei Katzen. Ich schreibe hauptsächlich auf Deutsch. Für die englische Übersetzung habe ich @manncpt eingestellt. 😉
Ich habe keine Lust auf soziale Medien und kein Interesse an einem "Influencer" dasein. Bei Hive könnte ich trotzdem schwach werden.... Ich poste ungern über mein Privatleben. Die Katzen haben keine Scheu vor shootings...
Mein Job ist es, im Backoffice bei diefolierer.at im Hinter- und Vordergrund alles mögliche zu organisieren. Darüber hinaus habe ich bei spreadshirt ein paar Designs im Angebot.
Mich würde es interessieren diese in NFTs umzuwandeln bzw. neue NFTs zu generieren. Christoph hat mir verraten, dass @vikisecrets sich damit auskennt... vlt hilft er mir ja mit ein paar Informationen, wenn wir uns in naher Zukunft bei einem Wiener Stammtisch kennenlernen.
Außerdem können wir ein #HiveMeetupVienna Rollup erstellen, wer Interesse hat, kann sich gerne bei mir melden.
Glücklicherweise konnte ich letztes Jahr Christoph @manncpt kennenlernen, der mir von Hive erzählt hat und mir hilft den Account zu managen. Ich glaube auch an die Community und habe über Binance in Hive investiert.
Mich interessieren die Möglichkeiten über Hive zu investieren und ein passives Krypto-Einkommen zu generieren. Ein Paar HBD sind schon in Savings...
Ich werde mit meinem Account hauptsächlich gute Beiträge voten und nur selbst einen Post veröffentlichen wenn ich die nötige Zeit und Lust dazu habe. Qualität vor Quantität.
Das ist das Ende von meinem ersten Artikel auf der Blockchain, ich freue mich sehr auf die Reise, die sich dadurch ergibt.
Liebe Grüße aus Wien und ein frohes neues Jahr 2023! 🐝
---
Hello my name is Sophie, I am 29 years old, I am from Vienna and I have two cats. I write mainly in German. For the English translation I have hired @manncpt 😉.
I have no desire for social media and no interest in being an "influencer". I might still get weak with Hive.... I don't like to post about my personal life. The cats are not shy about shootings....
My job is to organize everything possible in the backoffice at diefolierer.at in the background and foreground. In addition, I have a few designs on offer at spreadshirt.
I would be interested in converting these into NFTs or generating new NFTs. Christoph told me that @vikisecrets knows a lot about this... maybe he will help me with some further information, when we'll meet at a Viennese Meetup in the near future.
Also, we can create a #HiveMeetupVienna rollup, anyone interested feel free to contact me.
Luckily I was able to get to know Christoph @manncpt last year who told me about Hive and helps me manage the account. I also believe in the community and have invested in Hive through Binance.
I am interested in the possibilities to invest through Hive. A couple HBD are already in Savings.... ;)
I will mainly vote good posts with my account and only publish a post myself if I have the necessary time and desire. Quality before quantity.
This is the end of my first article on the blockchain, I am looking forward to this journey.
Greetings and happy new year 2023 from Vienna 🐝