The obvious question is why were long-term inmates of Casuarina Prison enlisted to complete a sculpture for freemasons? And what on earth could the 'wooden symbol' sculpture be a symbol of?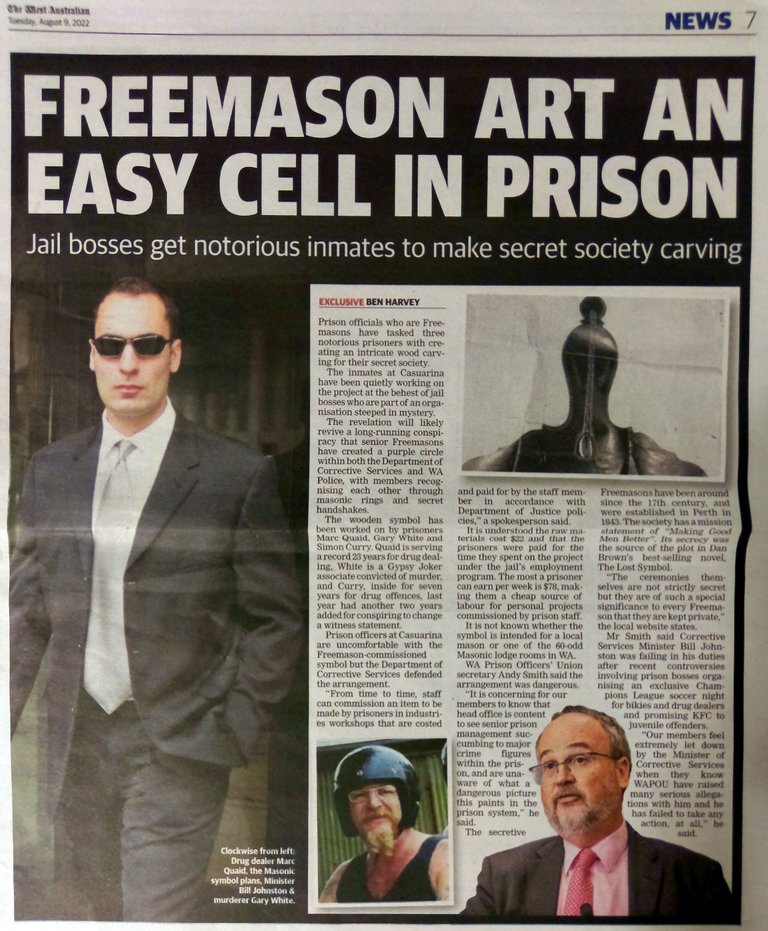 On the 9th August, 2022 The West Australian newspaper published an article on page 7 that caught my attention. It told a very unusual story where three long term inmates imprisoned at Casuarina prison were surreptitiously enlisted for the construction of a large sculpture. The sculpture project was arranged at the behest of Casuarina's Senior Prison Officials (possibly the Prison Warden himself?) and would award the three criminals 'wages' paid through the jail's employment program.
There's more to the story in the article, including claims that there is a concerning 'purple curricle' within the West Australian Prison System and Police Force;
"The revelation will likely revive a long-running conspiracy that senior Freemasons have created a purple circle within both the Department of Corrective Services and WA Police, with members recognizing each other through masonic rings and secret handshakes."
It's no secret that Freemasonry is a popular fraternity for men working within the police force and prison system: indeed it is very popular for those men who work as legal eagles or better yet, were successful in silk selection. This is no conspiracy, nor conspiracy theory so one should ask why The West Australian has brought this up in their story.
It's also no stretch of the imagination to believe that senior Freemasons are utilizing the labor of WA prisoners to construct a 'wooden symbol,' expressly for the purpose of furnishing a Freemason's hall or lodge in WA. The commentary from the WA Prison Officers' Union (WAPOU) branch secretary Andy Smith raises another question;
"It is concerning for our members to know that head office is content to see senior prison management succumbing to major crime figures within the prison, and are unaware of what a dangerous picture this paints in the prison system."
Does this mean that the three prisoners chosen to sculpt a wooden symbol for senior prison officials are major crime figures to which the Freemasons working within the prison system have succumbed to? Or does it mean that major crime figures within the prison system are in fact Freemasons, who instruct prisoners to sculpt a Freemasonic wooden symbol or effigy while they continue painting a dangerous picture?
Questions, questions, questions...
The West Australian Department of Corrective Services has been plagued with scandals & abuses for years, it is only quite recently that these are coming to light. A couple of prior prison scandals round out this downright bizarre story and we have the WAPOU branch secretary sign off with another unsettling statement;
"Our members feel extremely let down by the Minister of Corrective Services when they know WAPOU have raised many serious allegations with him and he has failed to take any action, at all."
Confabulation
The purpose of this article was to keep its series of puzzling questions reticulating inside public consciousness. I have some knowledge of the rites, symbols and esoteric teachings of Freemasonry so when I saw a mainstream newspaper covering the same, I was immediately attracted to investigating further. So I did a little bit of exploration, mainly through aesthetic comparisons, prior to writing this article and what my explorations uncovered was more questions.
Verily, there would be too much to investigate for an accurate reading of what the wooden symbol's symbolic meaning and intent could be. So I sign off here and leave what little I gleaned for your perusal below.
First aesthetic impression was that of a hooded cowl being worn on a manikin or articulated model commonly used for life drawing. Such black cowls were worn throughout history by another type of prison worker, one who fulfilled their duties with a covered face. Their role was to apply a most severe kind of corrective service, by way of execution via decapitation of prisoners that were sentenced to death.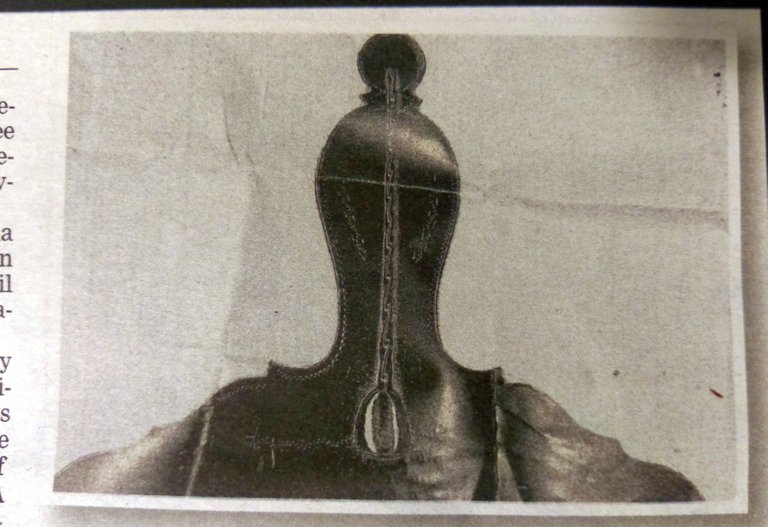 detail of 'wooden symbol' being constructed by x3 long-term inmates of Casuarina Prison, under the direction of Senior Prison Officials who are likely Freemasons.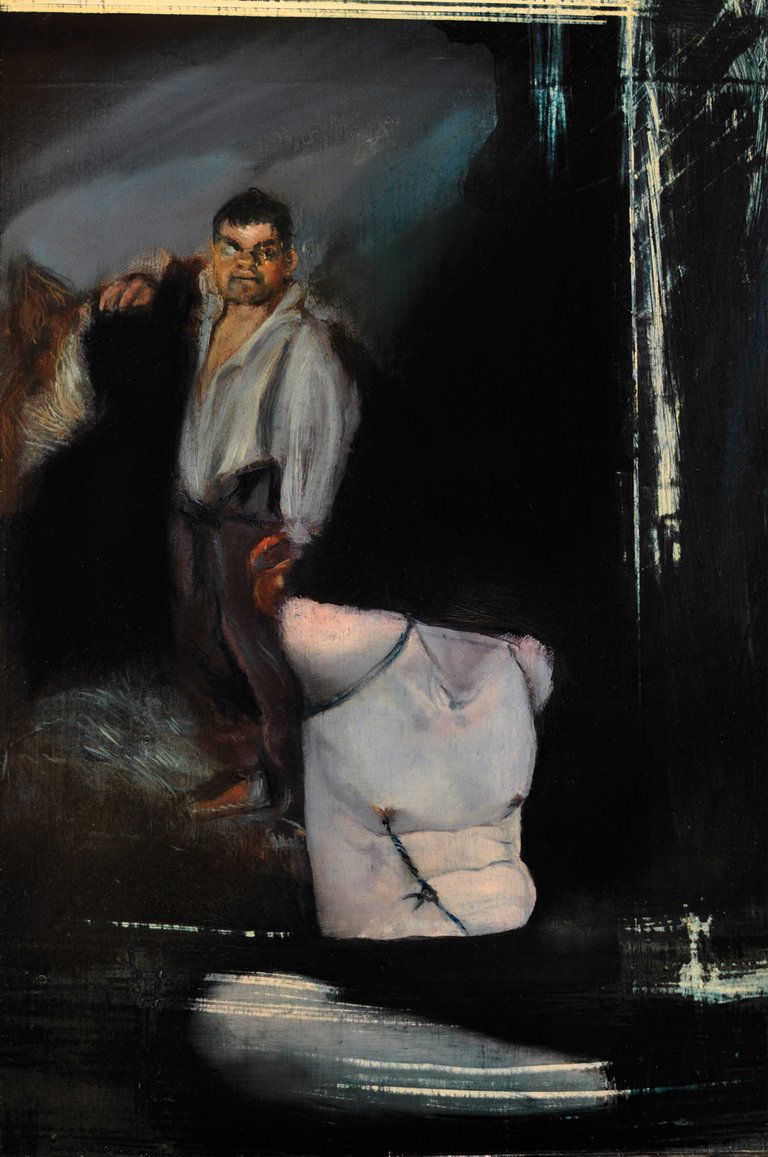 "Self Portrait as Zuloaga Elenano Gregorio" by artist Rob Cleworth
Painting, oil on canvas, 2014
Submitted for group art exhibition "Mine Own Executioner, 2014" at Mundaring Arts Centre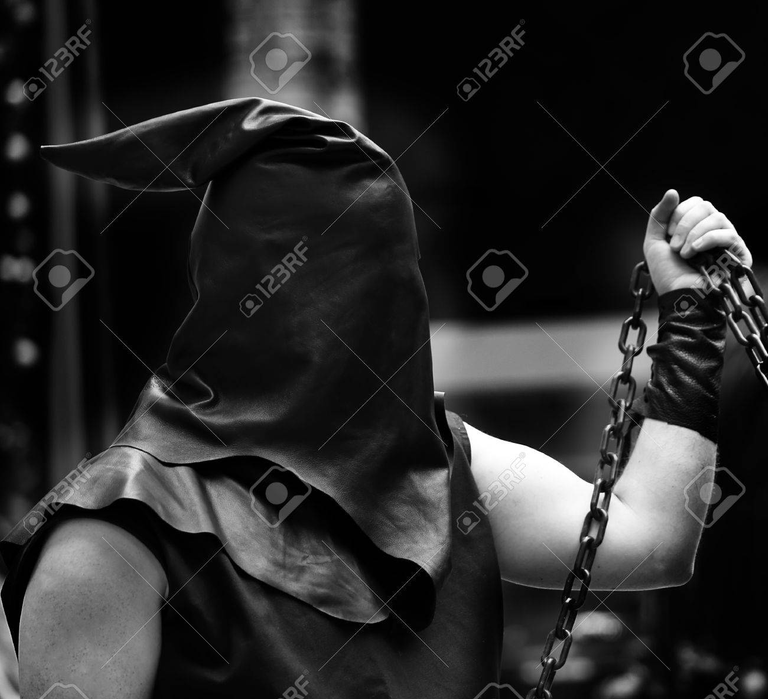 Typical executioner garb wearing a black leather cowl draped over the head and shoulders and worn during the execution of prisoners condemned to death.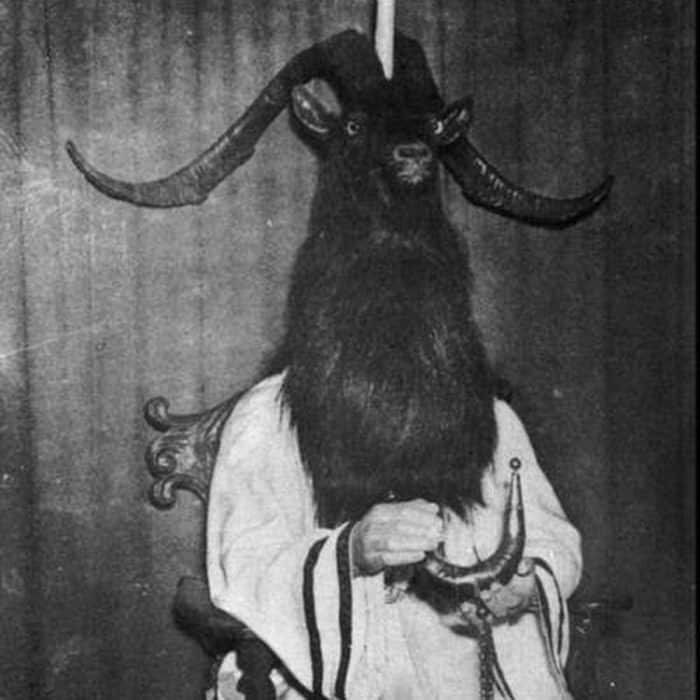 Hunting trophy of a goat (probably a wild black billy goat) worn over the head to conceal identity much like an executioner's cowl.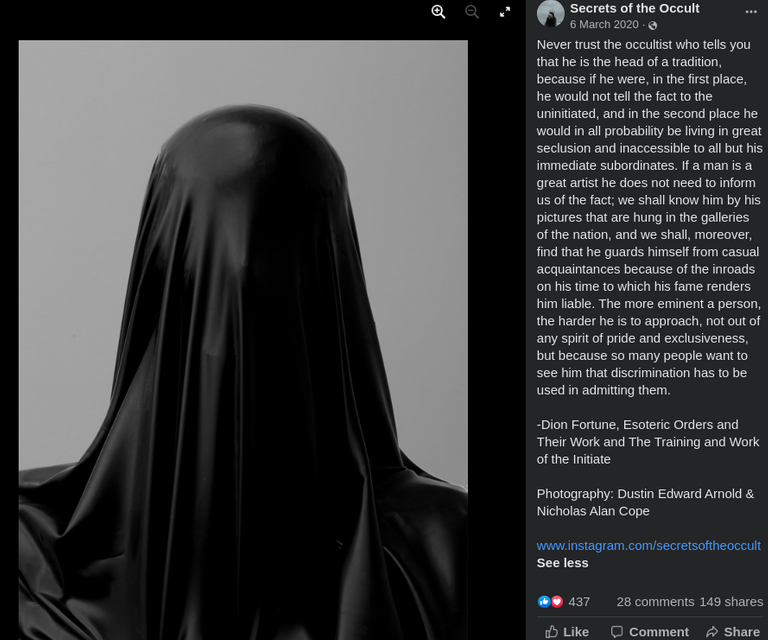 Modern interpretation of a cowl or hood captioned with a quote critical of occult initiation and hierarchy