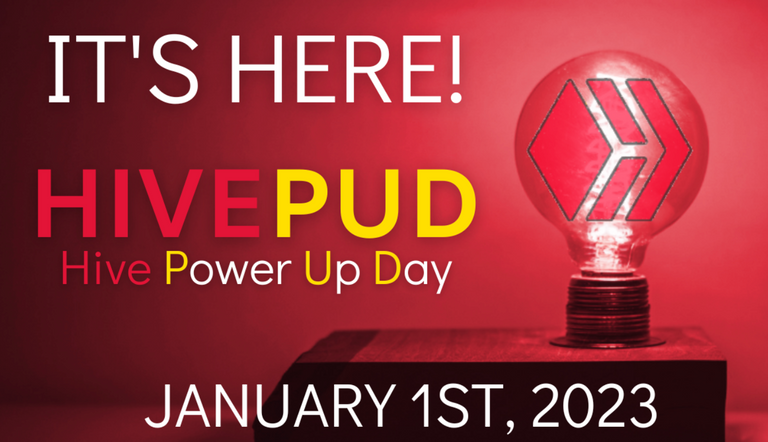 Cheers to the New Year! What that means is it's HPUD. If you don't know what HPUD is well it stands for Hive Power Up Day which happens on the first of every month. Those who are able to, take this time to power up some Hive, and/or cancel their power downs and pause trading/selling for the 24 hour span of the day.
I decided to buy 1 LTC worth of Hive!

I have powered up 95 of it already.


Rules for HivePUD Prizes
Your reputation must be above 39 and below 70 and your account must be in good standing with the community.
Your total HIVE Power (before the 1st) must be more than 100 and less than 8000.
You must power up at least 10 Hive on January 1st (and must NOT be powering down).
To be included in the winners list, you must meet all four requirements above. The order of the list (first place, second place, and so on) will be determined by the biggest PERCENTAGE of Hive powered up, not necessarily the most Hive powered up.
Make Sure to Get Your HiveBuzz badges
Power up a minimum of 10 HIVE during the UTC time for the first of the month. Convert your local time to UTC or check the countdown timer on the Hive Buzz site (under the "Challenges" tab) to confirm it's during the first UTC time before you power up.
Cheers to a great 2023!