I have been seeing people on Twitter posting the celebrity versions of their Punks on Hive... So I wanted to share mine, and see if we can get a chain going of all the celeb punks we have out there!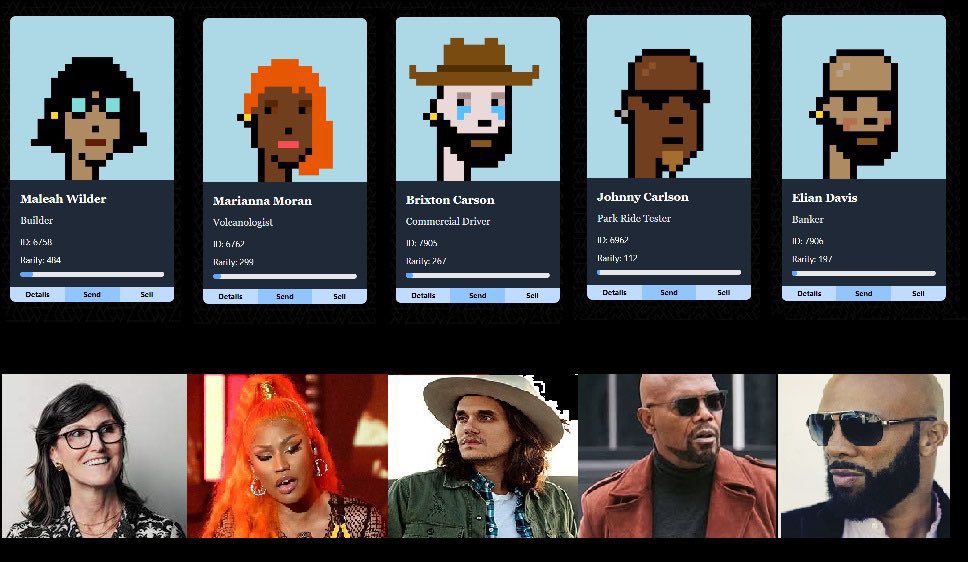 Mine are in order as follows:
Cathie Wood
Nicki Minaj
John Mayer
Samuel L. Jackson
Common
I am a huge fan of all 5 of these people actually, and I am super excited to have all of these!
Take a look at yours, and try to find the celeb that matches your punk.
Then share it in the comments for the community to see them all!!
Disclaimer: I am not a financial or investment adviser, and nothing I say or post should be taken as financial or investment advice.