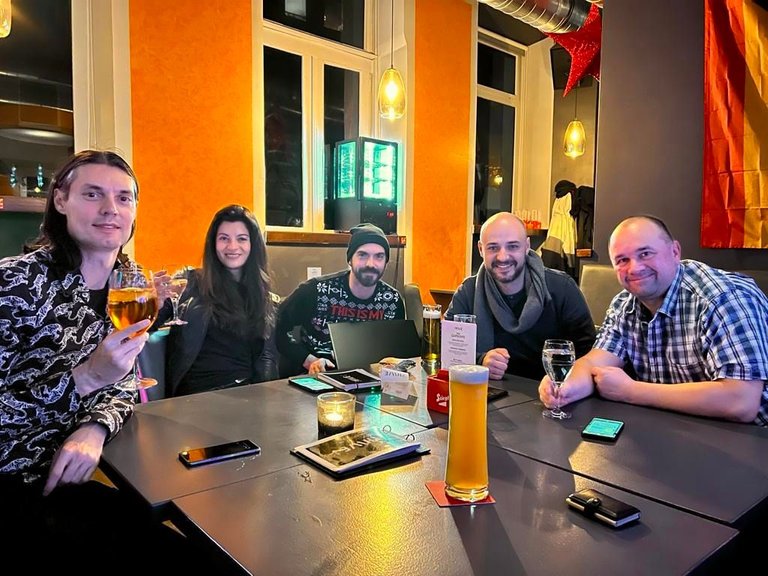 Yesterday I met with @solymi, @yoshi721, @schmidi, @digitalmike, @cryptopi314 & @vikisecrets at the Hive bar for the monthly gathering of the Viennese crypto blogger community. We had some beers and talked about token, new games and the news of 2023: We launched together with @jnmarteau the first #HiveMeetupBrussels @hivebelgium @hiveeurope! Please help us to support the #meetup initiative.
---
Gestern traf ich mich mit @solymi, @yoshi721, @schmidi, @digitalmike, @cryptopi314 & @vikisecrets in der Hive Bar zum monatlichen Wiener Krypto-Blogger Stammtisch. Wir hatten ein paar Bier und redeten über Token, neue Spiele und die Nachrichten 2023: Wir feierten zusammen den ersten #HiveMeetupBrussels @hivebelgium @hiveeurope! Bitte unterstützt die #Meetup Initiative.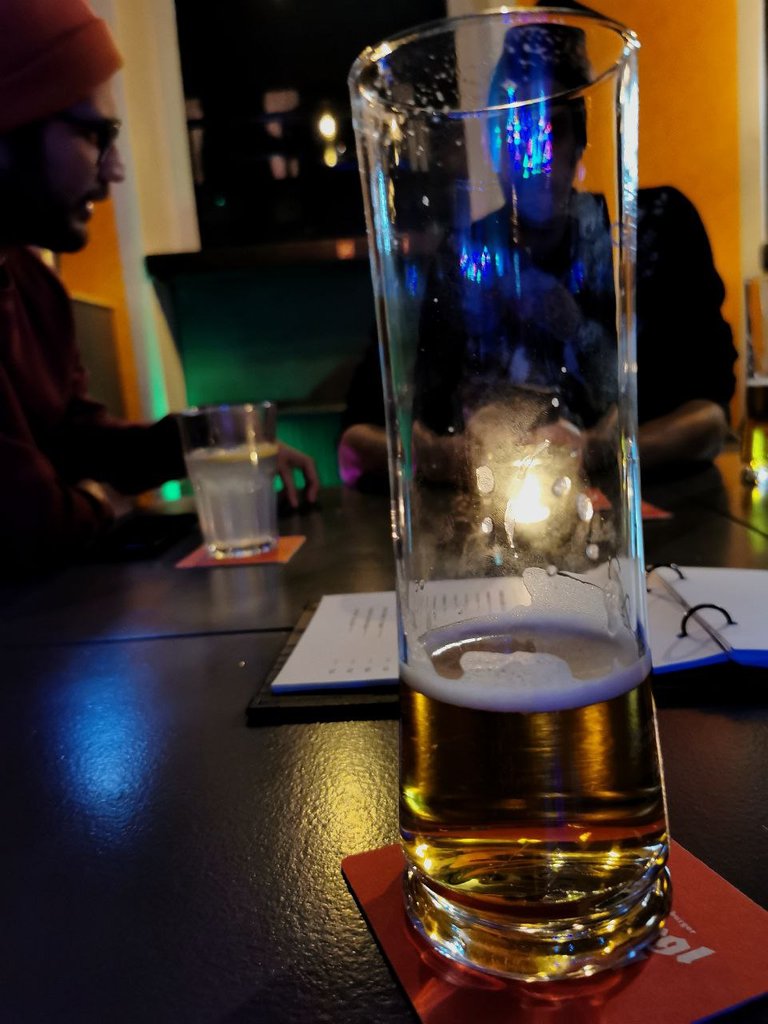 Other news: @stayoutoftherz is the first Viennese Witness in the Top 100!
---
Andere Nachricht: @stayoutoftherz is der erste Wiener Witness in den Top 100!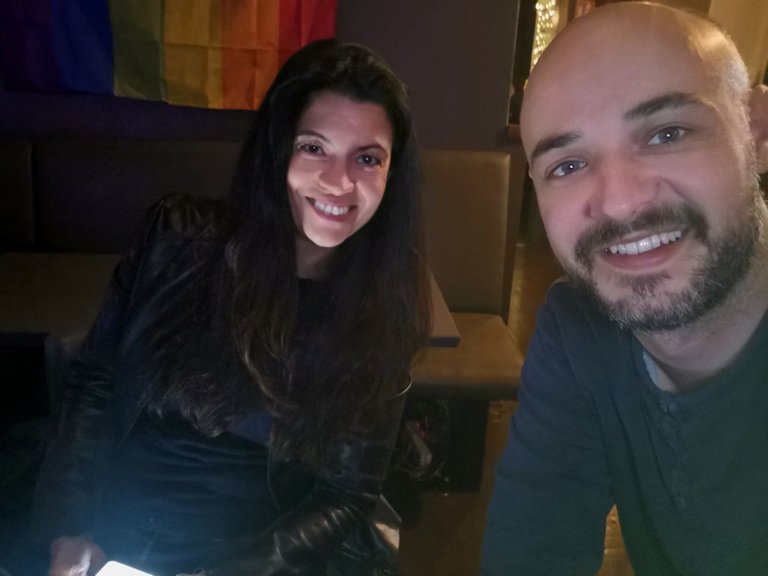 We then discussed the future of the Hive blockchain, the growth of the community and the potential of decentralised applications. @solymi showed and explained everything to our newcomer @kseniswelt. We also chatted about Hive as a payment system and the advantages of using it over traditional payment systems. Maybe we can persue the bar owner to accept HBD. 😉
---
Wir sprachen dann über die Zukunft der Hive Blockchain, das Wachstum der Gemeinschaft sowie das Potential von dezentralisierten Applikationen. @solymi zeigte und erklärte @kseniswelt alles. Wir diskutierten auch über Hive als Zahlungsoption und die Vorteile gegenüber traditionellen Zahlungsmethoden. Vlt können wir den Besitzer der Bar überzeugen HBD anzunehmen. 😉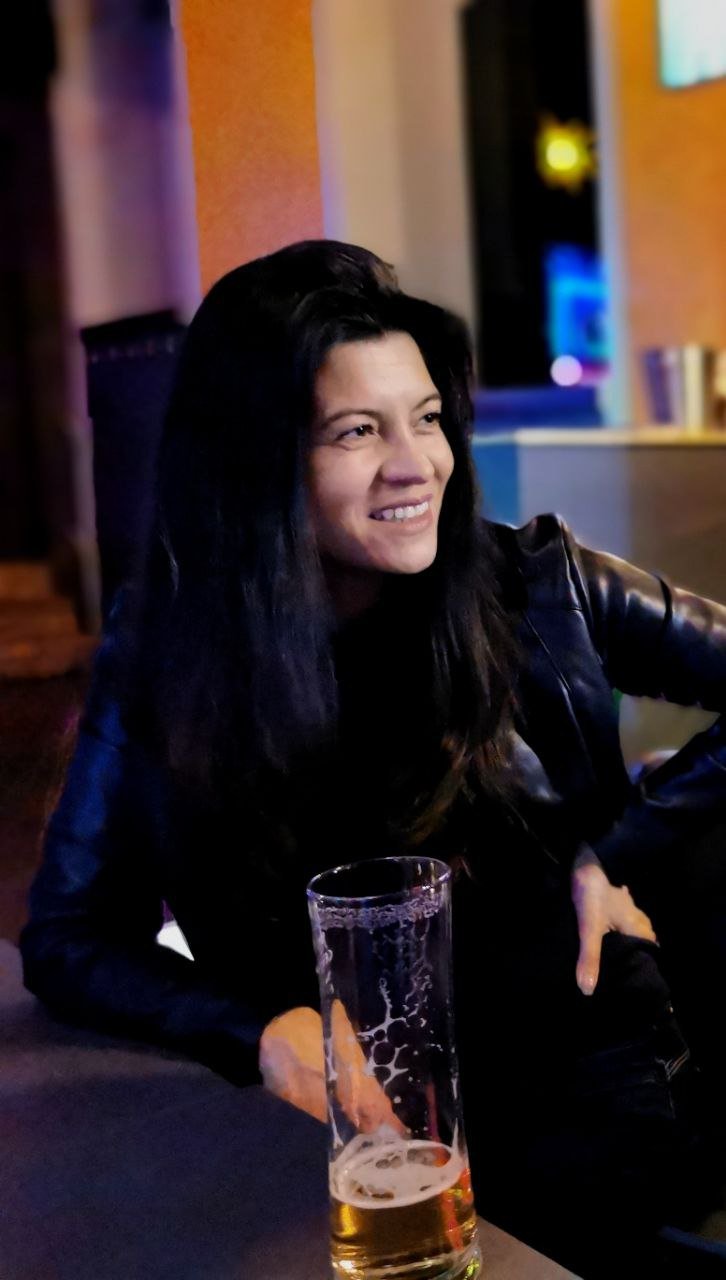 We talked about hive-powered games, the power of AI in content creation as well as about the potential of these projects to bring more people into the Hive ecosystem.
---
Wir tauschten uns auch über andere Projekte aus, wie Spiele und die Macht von künstlicher Intelligenz bei der Erstellung von Inhalten. Sowie wie diese Projekte mehr Nutzerinnen in das Ökosystem bringen können.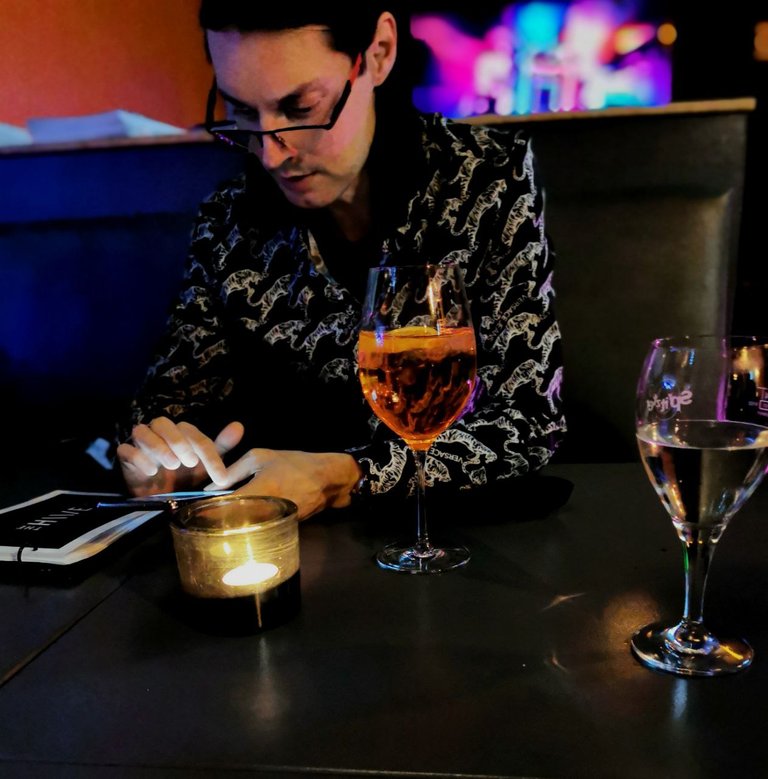 Overall, it was a great meetup and it was awesome to see the enthusiasm and energy of the attendees. We look forward to the next #HiveMeetupVienna on Thursday February 2nd again, there!
Another report of the meeting was written by @schmidi. @vikisecrets will also post something. Also @jnmarteau published a blog post about the event in Brussels. Check it out. Happy new year everyone! 🙏
All the best,
Christoph
---
Alles in Allem war es wieder ein gelungener Meetup. Es war schön zu sehen wie alle Teilnehmerinnen sich auszutauschen. Wir hatten eine gute Stimmung und freuen uns schon auf den nächsten Stammtisch am Donnerstag den 2.Februar wieder dort!
@schmidi hat euch auch einen Bericht geschrieben. @vikisecrets liefert sicher einen Top Post ab und @jnmarteau berichtete aus Brüssel. Schaut euch mal die Beiträge an. Frohes neues Jahr zusammen!
Alles Gute,
Christoph