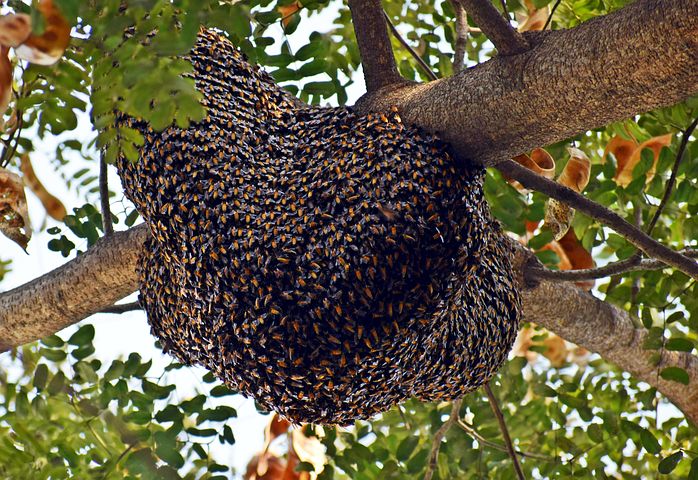 What does HIVE mean to me?
Is a single question with hundreds of answers.
HIVE to me is HOPE.
HIVE to me is OPPORTUNITY.
HIVE to me is REVITALIZATION.
For a person who is just coming out from the pit of depression after being stuck by forces unexplained to take on and express the passion which seems to have forever bewildered me.
I see HIVE as the hope to finally take a step and then another towards fulfilling my goals.
On a more personal note
I came into the online sphere in late 2016 and found blogging to be very Interesting, but as it turn to be, life struggles kept me from taking meaningful practical action to really blog like I wanted.
My dreams and goals was to first blog for fun (like any successful bloggers will advise) on a consistent basis and then probably turn it into a business or in another way 'let my passion reward me".
However, financial crises and most especially health problems mar those dreams from being fulfilled on time.
I got to know about crypto and blockchain in late 2017 and found steemit in the process.
I took on the challenge to pursue my dream with steemit knowing fully well I could be incentivized in the process.
I put up some few posts for the first 3 months and had a dilemma finding that one single niche to truly establish myself.
I wanted to write about science, health and fitness, blockchain and even crypto.
I finally decided writing on blockchain and crypto is the way to go as the tech so much fascinates me.
However, health challenges proved to be a real barrier and I struggled to keep my thought process in a good state to write or be creative.
It is one kind of hell! you know.
Despite the challenges, I stayed glued, still engaging and kept following the crypto space and it's trend.
I Got involved with many platforms (especially EOS) as a consumer and kept time by playing blockchain games like Prospectors and Angry warlord.
I partook in many contests and tasks and even got lucky to be a selected winner in a @stateofthedapps task by @dapplovers.
Challenges limit me to engage like how I would really like to engage, but things are about to change hands.
I am feeling better and getting more creative. I have recently found a new source of strength to get me really determined and focused.
It may take a little while to be consistent and get into my flow state but I know I will get there.
What is HIVE to me?
To me, HIVE is revitalization as I can see a new dawn in me.
HIVE is an opportunity and a means to really jet my passion knowing truly well that with time the content I produce will be appreciated by a small community of the niche I am ushering into or maybe it will become an avenue to post my content for free without worrying about hosting cost and maintenance (that's is really a big advantage).
HIVE is a means to redefine my goals and set new goals.
HIVE is HOPE to me.
What I want to see HIVE evolve into?
I want to see HIVE evolve into a giant creation platform that is visited by millions of actual daily visitors contributing meaningful engagement with lots of quality content creators producing contents that are creative and as well educative.
I want to see HIVE evolve into a trusted hub where businesses can establish their operations and attain successful business goals that suit users and consumers alike with a positive net effect on the platform as a whole.
I want to see HIVE become the present and future of a decentralized content creation network that is free of censorship and mediator, where free voice of people can be heard, seen and respected as it should be. A place that can meaningfully reward creators and encourage the continual growth of community and true interaction.
My thoughts on having a large funded DAO for future HIVE development?
Fund is integral to any operational development especially in business and establishment like HIVE.
A funded DAO will be a good thing for the platform as developments of various kinds can be expressed and implemented, more outreach can be made through well-executed marketing provided the process of each action remains transparent and DAO members stay uncorrupted.
What does HIVE mean to you?
Just like my opening paragraph.
HIVE to me is HOPE
HIVE to me is OPPORTUNITY
HIVE to me is REVITALIZATION.
It is a place where passions can be finally expressed and hopefully fulfilled.
---
Credit
Featured image is sourced from pixabay free images.