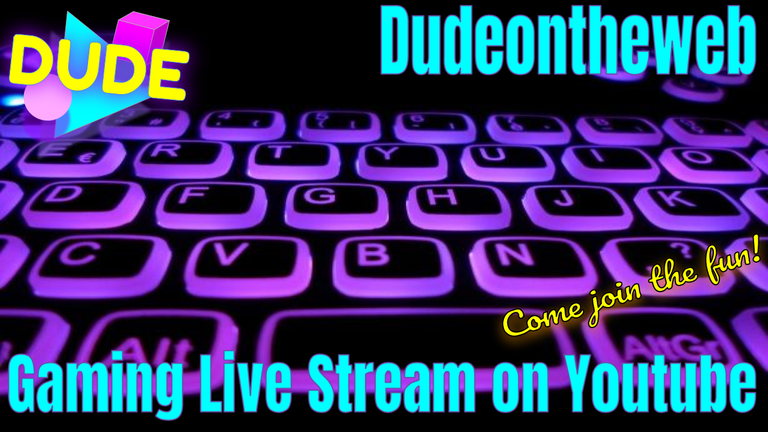 Gaming Live Stream by Dudeontheweb
Hey guys, It's dudeontheweb with another live stream. I am now streaming on YouTube! Excited to be streaming there so come by and say hi.
Who am I?
I'm just another dude on the web. Host of live streams on YouTube.
I stream game play from of the most popular arcade games and consoles of the past decades. I also play some classic games that were popular on PCs years ago.
Stop by and say hi. I always enjoy when viewers interact with the stream!
Platforms:
DBuzz -https://d.buzz/@dudeontheweb
Hive https://peakd.com/@dudeontheweb
So come on and hang out with me on the stream! And thanks for your support!!