Announcing the Hive Folks NFT launch date. The launch will happen tomorrow on 12/9/2021 at 3PM UTC. (aprox. 23 hours from the time of this announcement)
Launch INFO:
TOTAL: 546 NFTs
Mint price: 80 Hive + Mint fee circa 1 Hive.
MINT LINK: (hivesinger link will be added at launch)
On launch day you will find the Hive Folks (hf) card following the link above and you will be able to mint your NFT using HIVE. You will receive the UNOPENED NFT inside 5-10 minutes to your Dlux wallet (connect using Keychain) and will be able to OPEN it.
MINT RESTRICTIONS:
All restrictions lifted as of 12/11/2021
---
---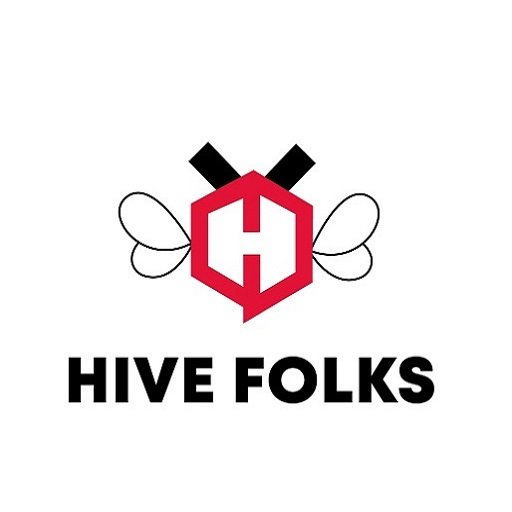 PROJECT ROADMAP:
Each NFT project needs a roadmap it can grow from. We will do our best to deliver ours.
PHASE 1:
The project website will be launched a few days after the Mint. It will feature the roadmap and a Library of NFTs showing all the characters and the breakdown in quantity. All direct viewing of the specific NFTs will be visible on the DLux marketplace.

1000 Hive giveaway, to a random NFT holder whose NFT is NOT listed on the market. Each non-listed NFT will be counted for the giveaway.
PHASE 2:
40% of the weekly trading volume of HiveFolk Nfts will be distributed to the NFT holders based on NFTs that are not listed on the marketplace to encourage holding. Trading fee will be set to 7%.
PHASE 3:
2 weeks after the point of full sale of Hive NFTs (or when tech is available) there will be a giveaway of 1 unique 5/5 NFT art and original music project from Vladimir Kuznetsov Worldbeyond soundtracks, music producer that has composed works that have been used in various TV productions, promo campaigns by Chris Jericho, Aston Martin, G-Drive, Eicher Trucks, Tadano Ltd., as well as many podcast authors, video bloggers and documentary producers, and Marica Vil, a concert master violinist from Croatian National Theatre.
Holding this NFT will allow the holder to have a original soundtrack (5-10 mins) created for them with all rights. (This is valid for first minter and when trading requirement is met for the second, third, etc.)

"Hive Folks" NFT holders will also be eligible for a giveaway from an upcoming NFT project by @poshtoken. This applies, again for all NFTs not listed on the marketplace.

We will be working with other upcoming NFT projects and doing similar promotions benefiting our holders.
PHASE 4:
After 50 000 Hive of total trade volume has been achieved HiveFolks lineup will be expanded by another 50 members, circa 500 additional NFTs. The Top 50 Holders of HiveFolks NFTs will be allowed to choose if they want an NFT created in their likeness or someone of their choice, keeping in line with the basic rule that all are made in good taste and with good intentions!
Immortalized on the blockchain we love, forever.
Each account featured in this SET will receive a airdrop of 1 random NFT from SET 2.
PHASE 5 and beyond:
This is the spot where we say: Much more to come. As the tech develops and opportunities arise we will explore options like NFT staking, community token creation and airdrops to holders, constant giveaways to the holders alongside the trading value distribution, etc.

No NFTs will be named. All NFTs will receive a random alphanumeric designation.
The likeness of the following Hivers might/might not have been used to create this collection😉:
@lordbutterfly, @acidyo, @trumpman, @belemo, @gtg, @blocktrades, @crimsonclad, @brianoflondon, @encrypt3dbr0k3r, @joshman, @aggroed, @disregardfiat, @theycallmedan, @starkerz, @meesterboom, @themarkymark, @enforcer48, @geekgirl, @r0nd0n, @good-karma, @roelandp, @pharesim, @jarvie, @inertia, @darthknight, @onealfa, @khaleelkazi, @therealwolf, @nathanmars, @mahdiyari, @snook, @taskmaster4450, @ausbitbank, @slobberchops, @drakos, @edicted, @jongolson, @penderis, @steevc, @traciyork, @tarazkp, @coininstant, @galenkp, @cervantes, @isaria, @kevinwong, @neoxian,