It as been a couple of weeks since HiveFest and now I am home (I spent a week in Norway after the conference) and at my computer and ready to write a post about it.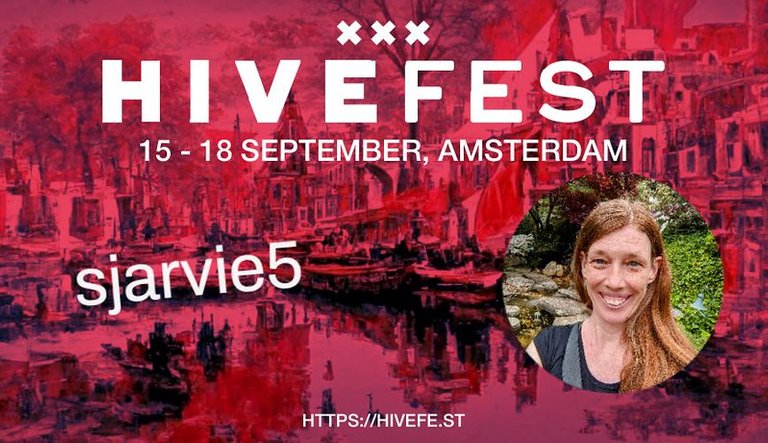 This was my 3rd HiveFest and the first in person. YAY! Thanks @roelandp for putting together a great conference with interesting venues all over the city.
September 15th
I arrived in Amsterdam at 8:00am and went to explore the city. While standing one the sidewalk deciding which way to go I hear my name "Sara". Who is saying my name here in Amsterdam 5,366.04 miles (8,635.81 km) away from my home in Arizona?
Sergio!
---
We wandered around Amsterdam for awhile, mostly going to cheese shops, black garlic was my favorite. We even found the church that was the site for day 2 of the conference.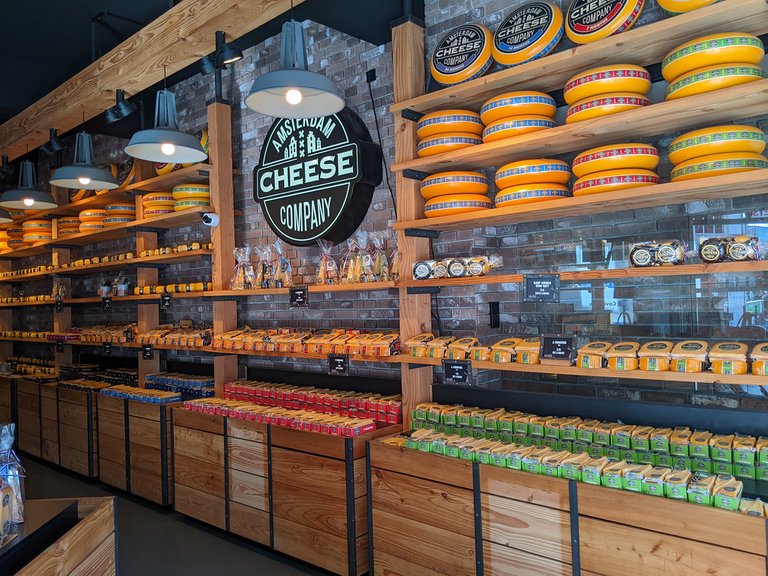 Later @asgarth @jarvie and I went out for dinner. I did not socialize much the first night. While I was checking in I did get to see @delishtreats and say a quick hi before heading to bed, it had been a very long travel day (s).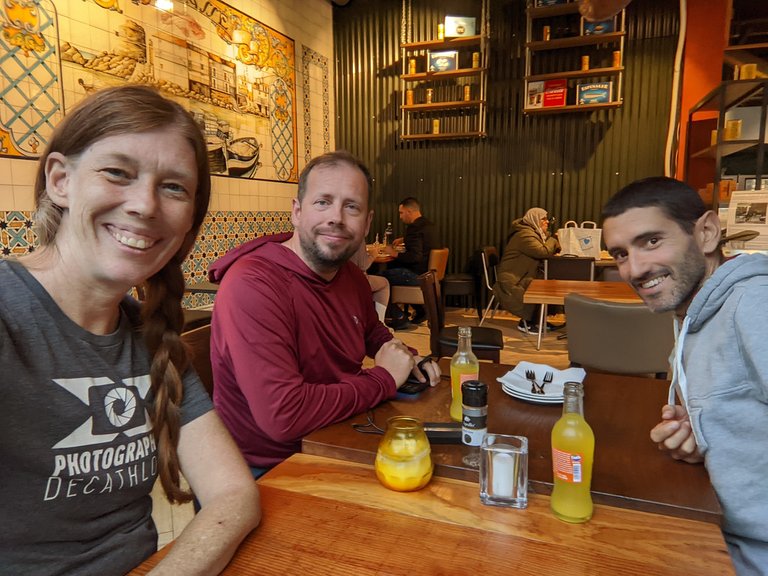 September 16th
The first day of the conference was at the very cool Eye Film Museum right on the river and a ferry ride away from Amsterdam Central. As an Arizona girl it was a treat!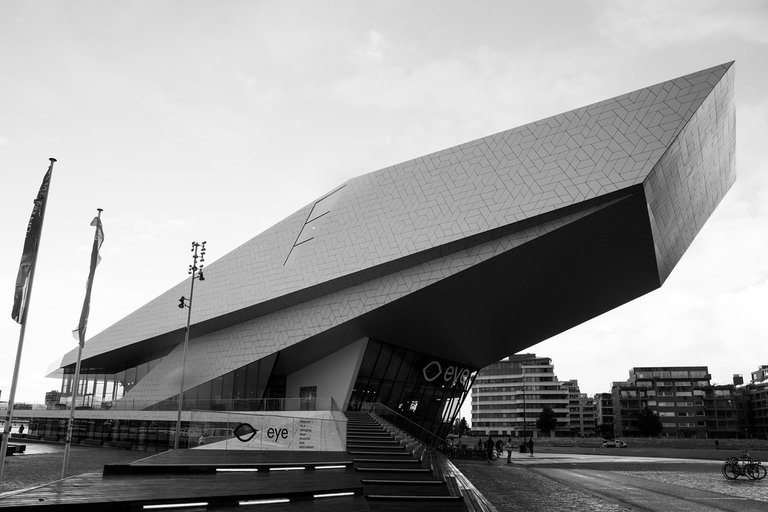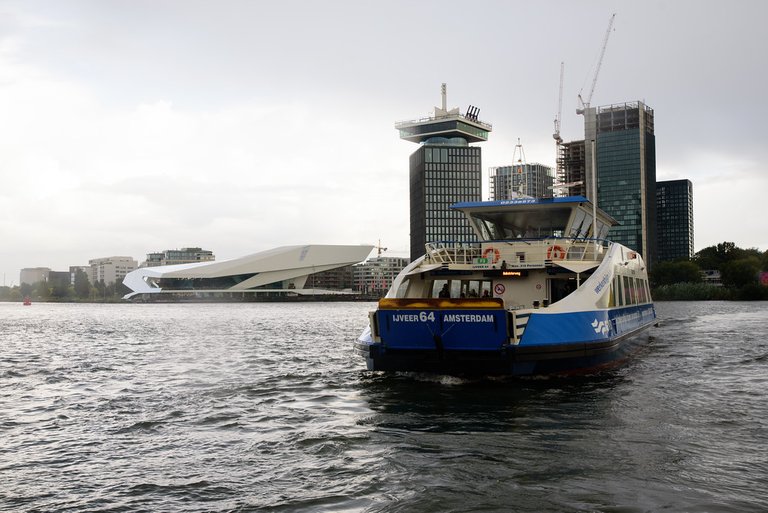 It was great to hear from @zirochka about NFTs for Peace. So glad you made it to the conference and shared part of your story with us. One of my favorite things about Hive is that I get to hear from ordinary people from all over the world about what life is like for them in their own words.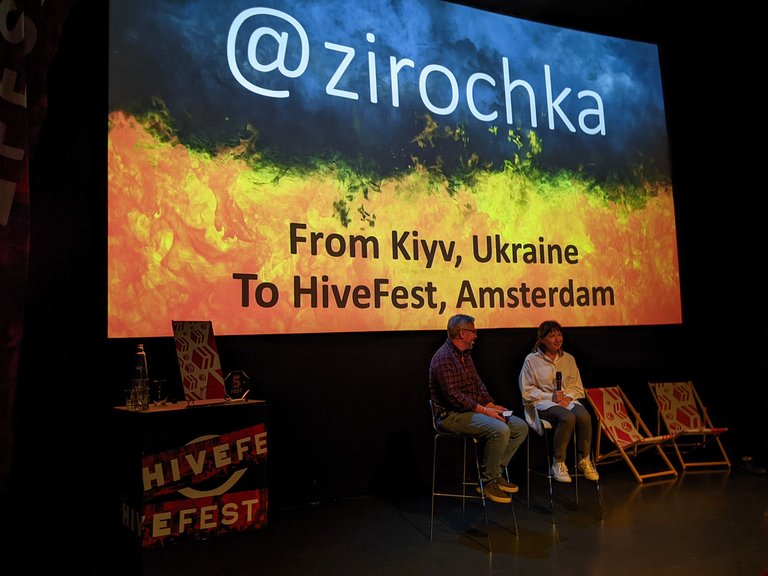 Then I got to meet my sweet friends @livinguktaiwan and @delishtreats in person! You women are awesome and I treasure our friendships.
Martina, tell your husband thank you and it was a pleasure to meet him and I am excited he is going to join Hive. I look forward to visiting you in Switzerland soon. I can't wait to see all those gorgeous mountains!
Paulina, thank you. Thank you for your kind support, your example and your friendship. Maybe I will make it to England too! Or if you go back to Taiwan I am long overdue for a visit to Taiwan.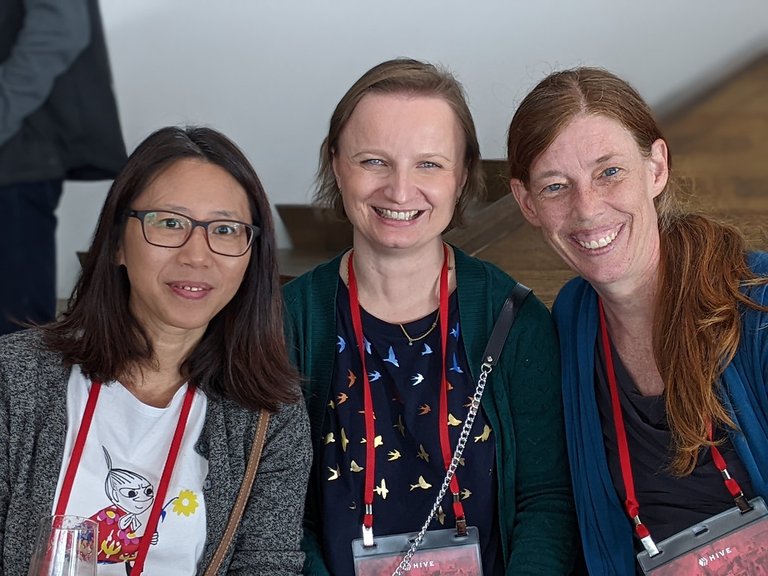 I also met and talked to @brittandjosie, @ph1102 and @priyanarc and @bil.prag (that was fun as he is another @photogames friend)
I hung out with the PeakD team for the boat ride to dinner and was on the winning PeakD team for the Balls of Steel competition!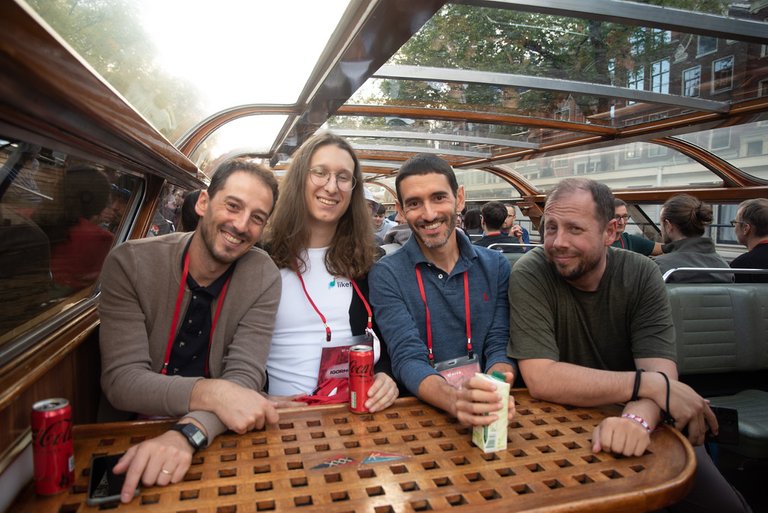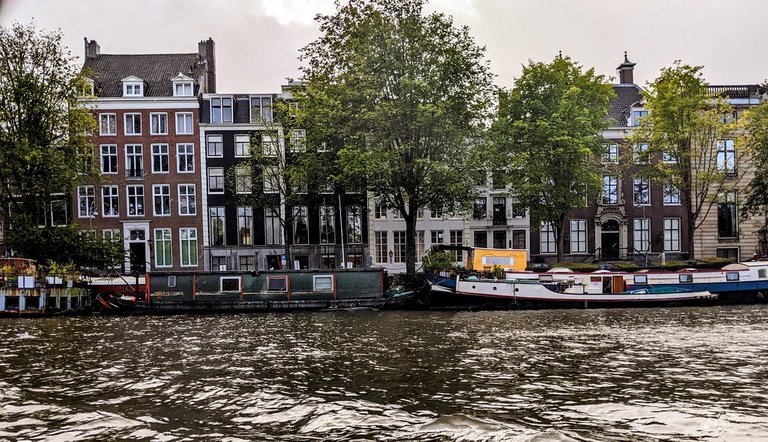 It was my first time playing bocce ball, thank goodness we had @jarvie who is great and our Italians- @asgarth and @yozen. I am sure that no one could tell that @jarvie and I are a bit competitive! ;)
Team PeakD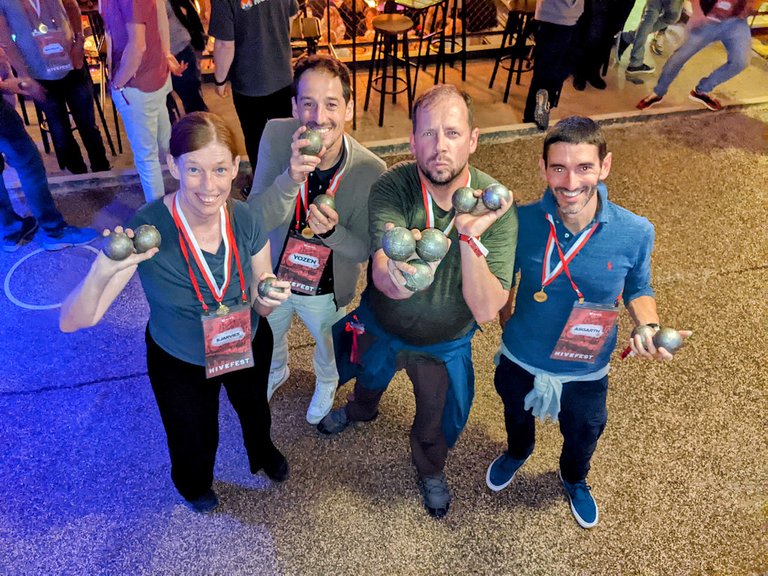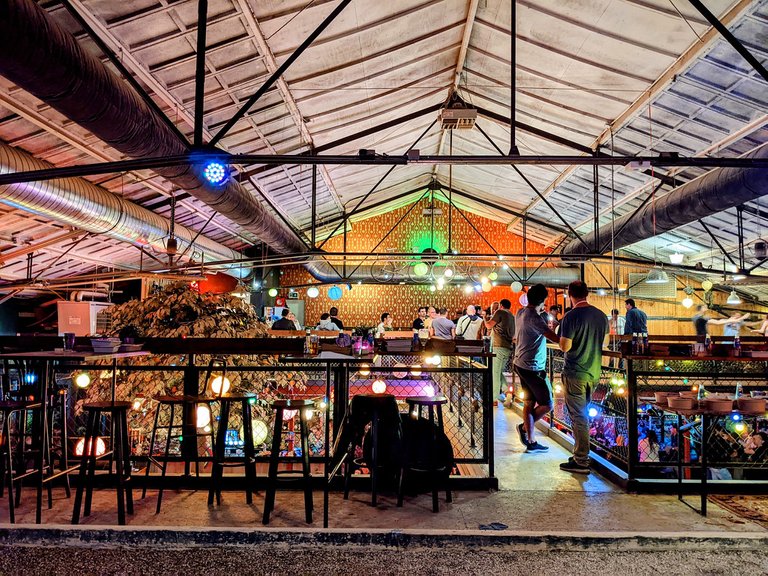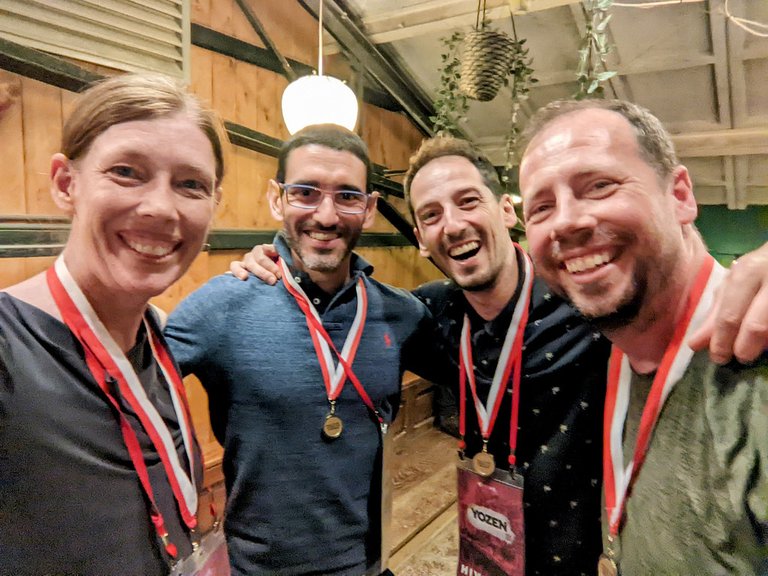 September 17th
Thanks Pauline for taking these pictures as we received our trophy.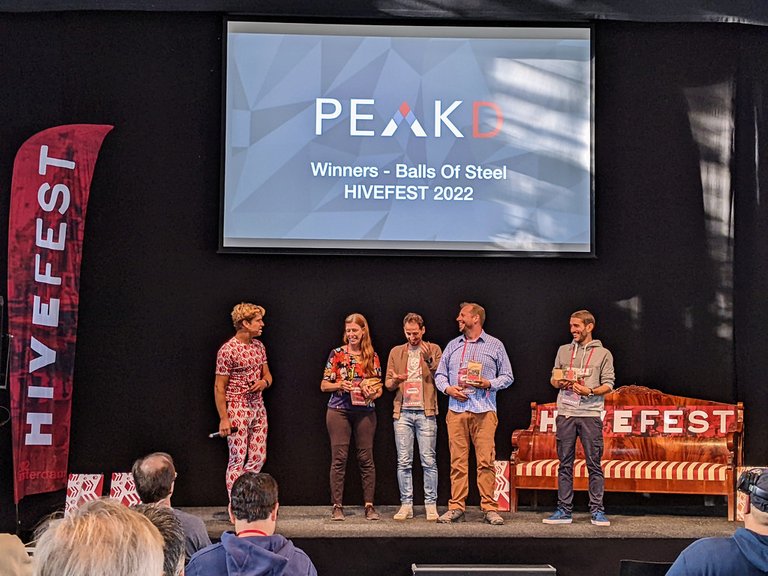 ---
I went out with "the girls" to an amazing restaurant called Nomad. It was incredible. I enjoyed so much talking and getting to know these wonderful women as we laughed, talked and ate wonderful food.
September 18th
Scotty and I went to church in the morning. Then to my first Michelin Star restaurant- RIJKS, followed by a highlight tour of the Rijksmusuem before heading to the closing dinner at the beautiful Karzv De Hoop.
@soyrosa and I finally got to chat and it was so great. It is so special to have a bond with someone on the other side of the world, someone that loves to learn and create and is great at making those around her feel special!
During dinner we even got a super cute Jarvie- Rosa sandwich shot.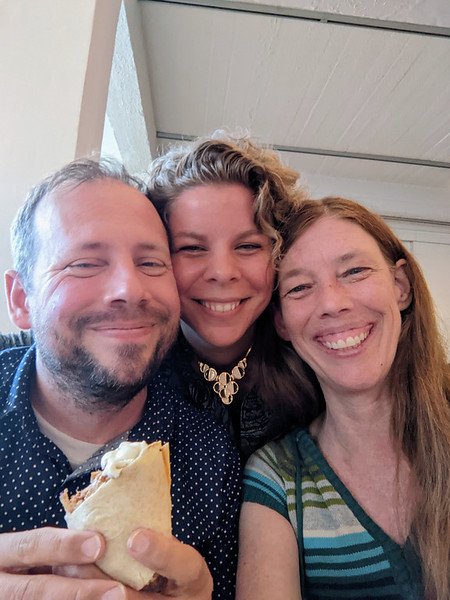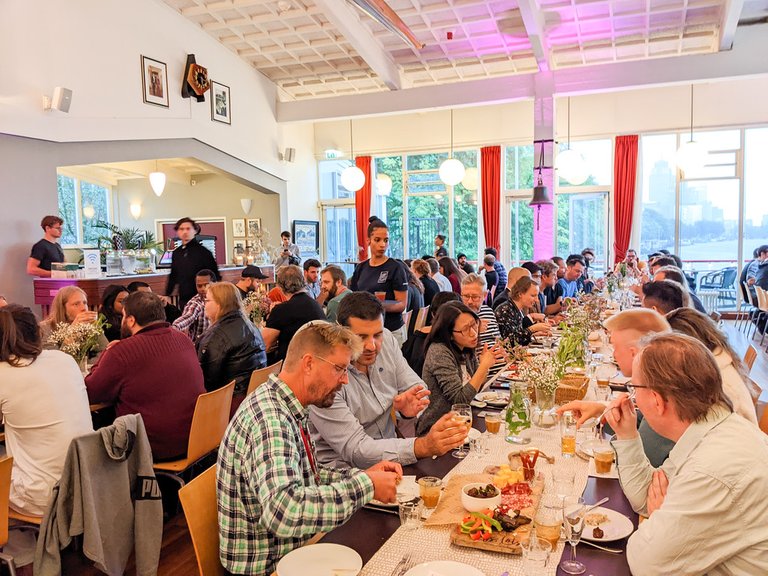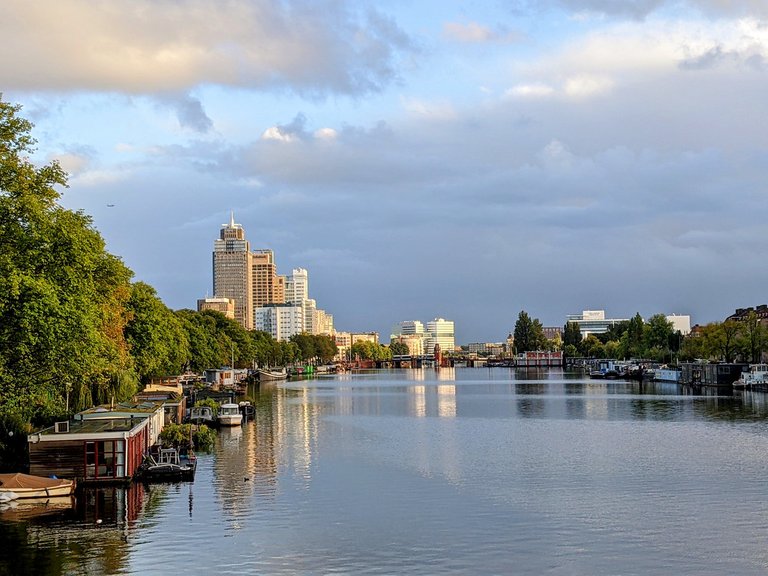 What great time at HiveFest in Amsterdam. I look back fondly on the people that I got to spend time with and meet for the first time. The city I got to see and photograph. The art and architecture I got to see. I loved it!
More to come of my adventures in Amsterdam.