SPinvest is a tokenized investment fund/club experiment open to all HIVE users. The concept of SPinvest is to get rich slowly by using time tested methods of earning, saving and compounding long term. We encourage long term investing on and off the blockchain. We hope someday everyone will HODL some SPI tokens that can be bought directly from hive-engine by search SPI.
SPinvest has a proven history of success
---
HIVE needs your help - EVERYONE!
Its has not been a good month for HIVE's token price and they say all small count so i prepose that we all take 2 minutes to help improve the coingecko HIVE 24hr rep. For me when i hear about a new crypto are need some basic information, my first call is coingecko to check the chart and rep. We can not do much about the chart but we can flood vote for HIVE rep to be higher.
Click on the thumb up
REHIVE this post to your followers to spread the love
Drop a comment and help get this pot into trending
.

---
Let's make this happen folks, let's see a 90% green rep!!
.
.
.
.
.
.
.
.
---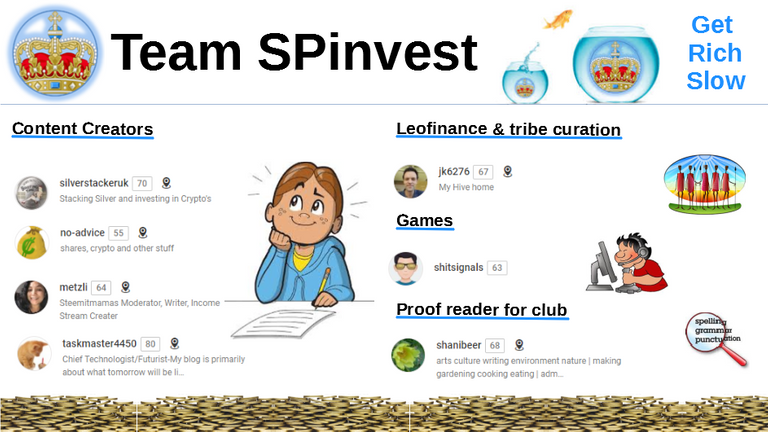 Today's post comes to you from @silverstackeruk