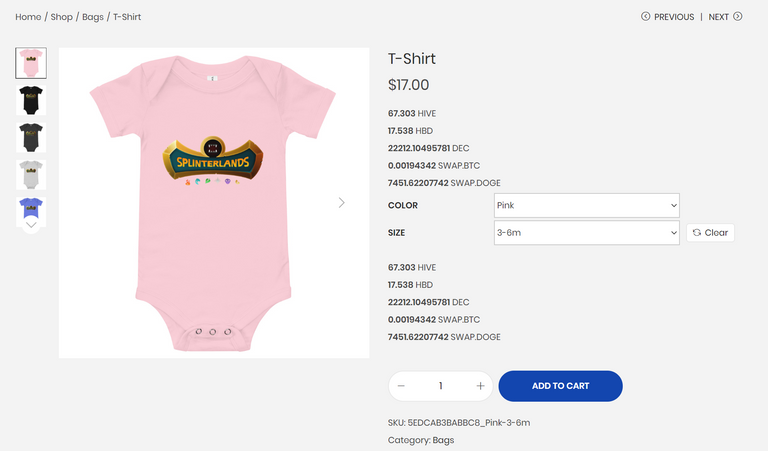 Ok, so, this was a very cool week. @roomservice went ahead and did a migration project to get the woocommerce site plugin that works for Steem to be functional for Hive. As soon as I saw the post I messaged him and asked if he could get it working for Hive-Engine. The short answer is yes!
What's this plugin do?
You can see in the above image how with the plugin you're able to accept not only HIVE and HBD as a merchant you can pick and choose various Hive Engine tokens as well. Want to have them pay in PAL? Go for it. Want them to use LEO? sure thing! The merchant gets to choose which tokens they'll accept for payment.
With this plugin you can now make a pretty mainstream woocommerce (wordpress) website and start accepting tribe tokens!!!
The business loop
This to me is huge, because it's one of the first steps of closing the business loop.
Setup a tribe
reward authors with tribe tokens for blogging about your project
accept it back as value through the site
Previously, step 3 had been missing, so people were blogging to get tokens with the hope of having more tokens. Tokens for tokens sake isn't really all that cool. However, if you're able to buy/sell goods over the internet with a website that you can setup in minutes using the tokens you've established then that's hawt. Use the blog to get eyeballs, reward them with actual stuff, and use the eyeballs to grow your business. If you're the blogger you're not just getting tokens, but now you're getting tokens that can buy stuff.
I've started a bunch of businesses now, and in my experience getting new customers tends to be the hardest part. This loop can put the word of mouth stuff on steroids. Consider how much Splinterlands was able to grow with no formal marketing budget. We just used micropayments through voting to get a shit ton of content created non stop for 2 years. Imagine using out of the box tools that are already used and implemented heavily on the internet for you to be able to do the same thing!
Anyway, for getting it done I sent @roomservice a 1000 HIVE and voted his witness. I plan to send more as things progress further along. If you're a tribe owner and end up opening up a woocommerce site because of this I strongly suggest you tip this man and vote his witness.
If we start seeing a lot more economic activity on Hive shortly, again, props and credit to the Hive-Engine devs and now roomservice for this much desired upgrade.