We live about 2 kilometers from Sitio Barriles, so it's a great place for us to go to in order to learn more about our area of Panama. We recently took a field trip there with quite a few other homeschool families in our area.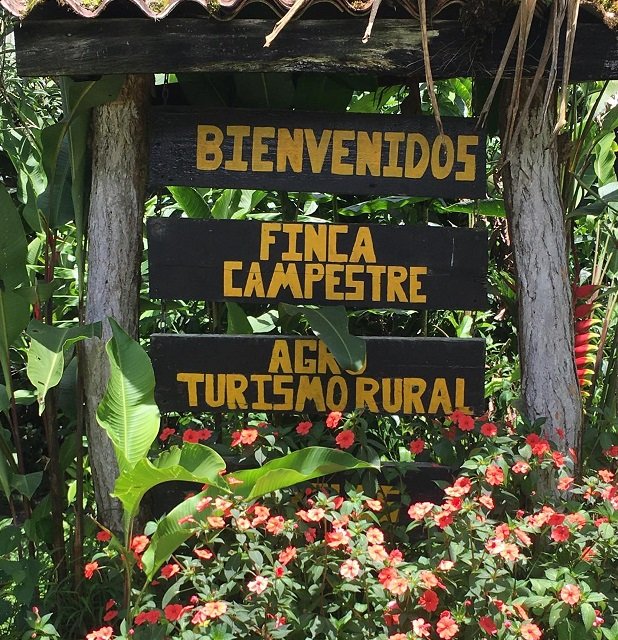 The family in charge of the site is Panamanian, but the oldest woman in the family speaks great English. She is the one who gave the tour. The charge was $1-2 per adult (depending on who you asked) and the kids were free (or one dollar). Ha!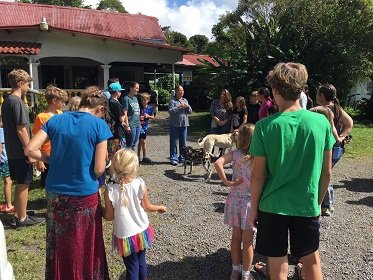 We were able to spend a few hours walking around the site and learning more about it, and I took a ton of pictures. I will share the majority of the photos of the site tour in another post!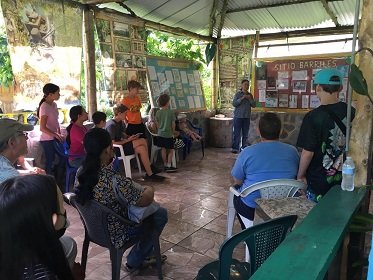 This lady is a great resource for the community. She knows a lot about the history of the area. Her grandfather moved to the area in the 1920s to open a hotel. He used the old style stove there and even cooked waffles for his guests on it! It also heated the hotel.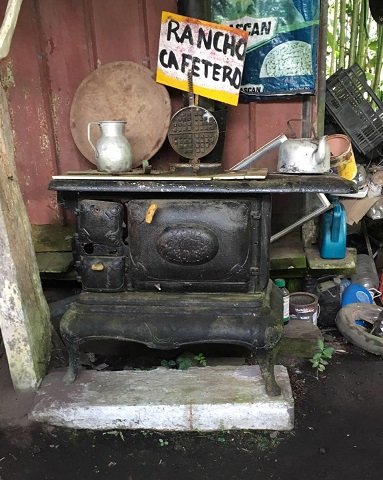 The site became famous in the 1950s when National Geographic showed up to interview the people who lived there. Many pre-Colombian artifacts had begun showing up in the ground. Many believe the artifacts are from 300-600AD, so archeologists wanted to come check it out!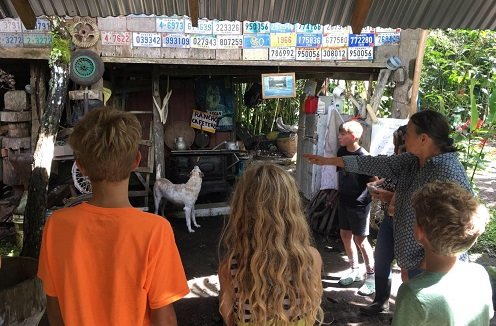 We were able to enter into the little museum that they have here on site. When I say little, I mean it! We could hardly fit ten of us into the area, but it was packed with artifacts!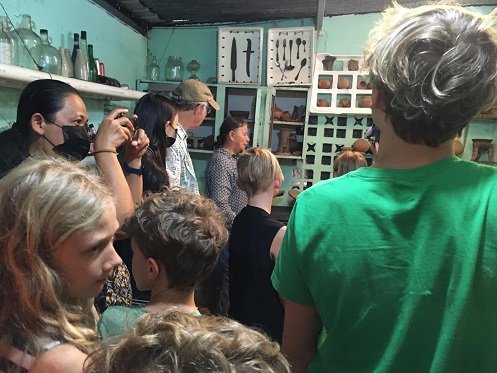 All of the items on display were found in the vicinity of Sitio Barriles. It is funny how they chose to display them in styrofoam lids. I guess they had a lot of them at one point. You can see arrowheads, pots, statues, and more, all within arm's reach of each person who enters the museum.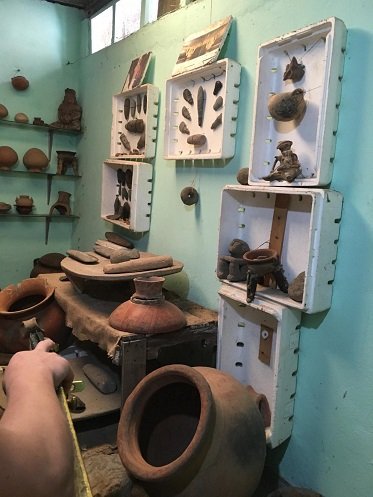 .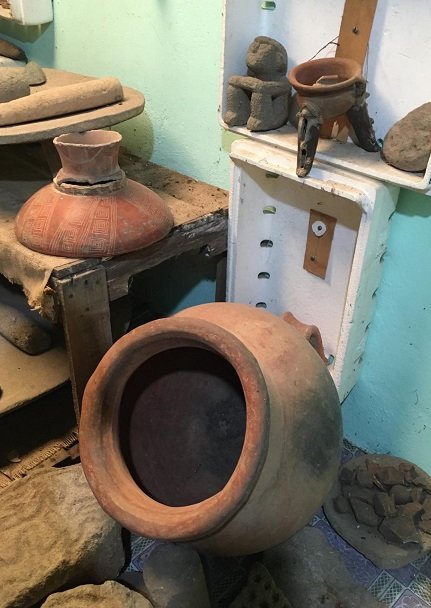 They have the museum locked up so that the government can't just show up and take all of the artifacts away to Panama City. They would never been seen again they believe.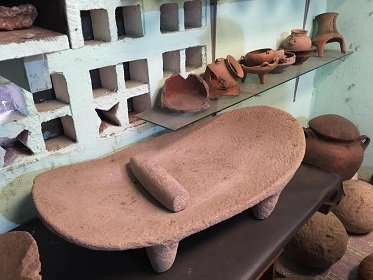 You could see little grinding tables, altars, oil holders, and funeral urns. The oldest item was this pot with a lizard on it. She wasn't sure how old it was, but it is pretty detailed.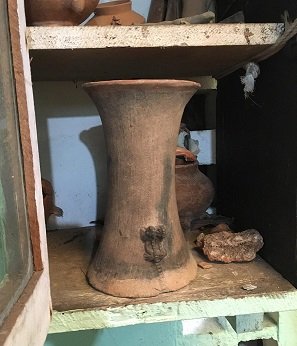 Another story she told us was that she and her husband were digging a 6 foot deep hole to bury their dog in when they came upon something hard. They started digging and found a funeral urn in the hole! They haven't opened it as it will destroy whatever is inside, but they have asked the Panamanian government to come check it with xrays. They are still waiting. It is in the corner with handles and a top.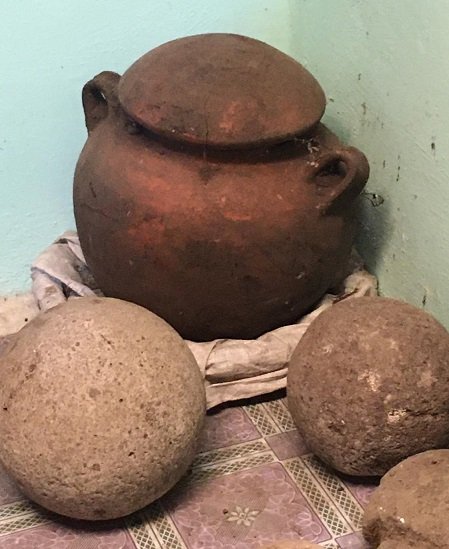 This is a map or symbol that was carved in stone that was also on display. A lot of times these rocks were used as maps to help find other locations, but now, the meaning is unknown.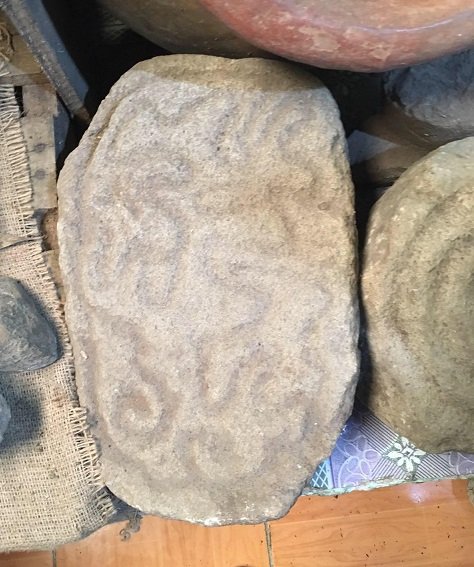 She said they really haven't done much digging in the past few years. You can see that one side of the museum had pvc pipes as shelves and they were stacked with bottles and different artifacts. You can see this ice cream bucket with items they found in 2007 that have not been sorted or displayed yet!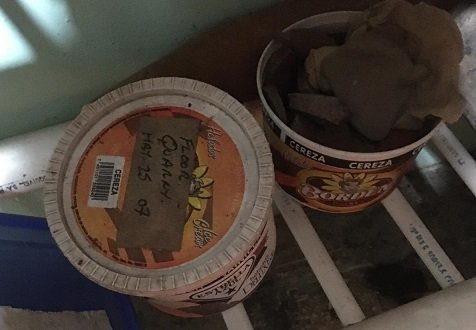 Other items were on display like this bug collection and foot. She said the foot was donated to them, but it was Mayan.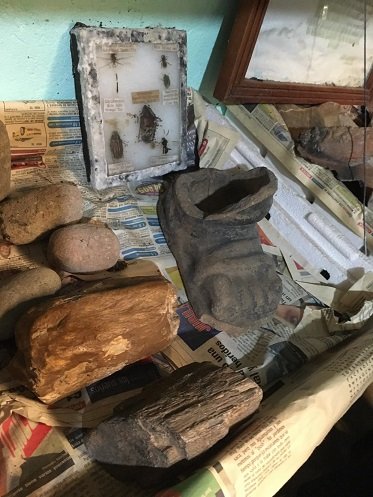 With Sitio Barriles being so close to our house, we always wonder if there are ancient artifacts around here as well. We've never found any, but we also haven't done any major digging. Ha!
Be sure to keep an eye out for the next post that will show the digging site, pottery undisturbed in the wall, the grounds, and crystal clear stream on site!