As @poshtoken is rolling on while we're working on more additions, some refinements and other features I figured it'd be a good time to see how people are doing with their reach on #web2.
Since these stats aren't public and the authentication that hiveposh.com requires is minimal and doesn't check more data (our own choice for now as to not risk user's data), figured I'd check if you all would be interested to share your stats with us here. If you aren't aware of where you can find them, it's basically here: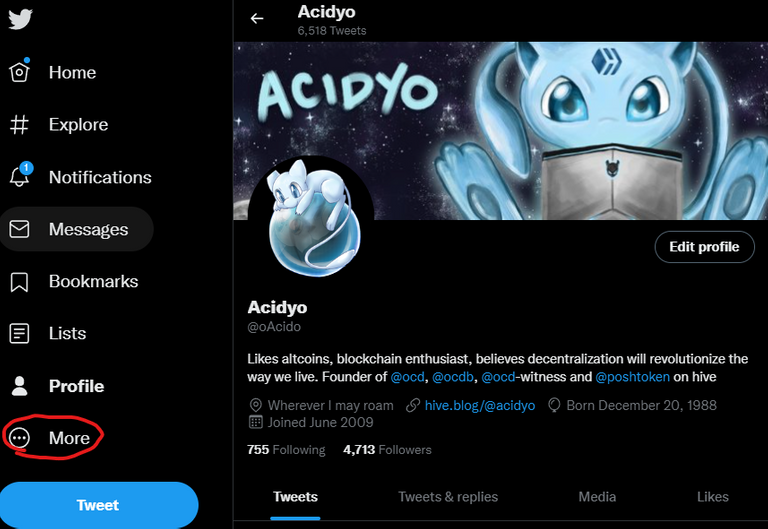 and then you click on Analytics and it'll load a different page showing you your 28 day summary and your tweet's performance in the next tab. Here's some screenshots of mine:


Needless to be said we're still in the beginning stages of POSH and over time we're definitely going to consider making the equations towards the token distribution more deserving depending on actual impressions and reach but for now this is a good start. There's plenty of other things to be working on to add towards the posh ecosystem to grow its demand and utility and I can't wait to start having these released over time and see what you all think about it.
While I can't say too much about an idea we're going to reward our top POSH'ers with, if you're clever enough and follow @rishi556's activity you may figure out what it's about. ;)
Either way, tagging some of the top POSH earners here to grab their attention to this post, if you hate the tags please let me know in the comment section so I won't tag you in the future in case I do these impression checkup posts again!
@madushanka @jlufer @taskmaster4450le @anggreklestari @hafiz34 @hive-data @cetb2008 @daltono @felixgarciap @traciyork @kawsar8035 @papilloncharity @belemo @eddiespino @lisbethseijas @imfarhad @tattoodjay @visualblock @fermionico @zullyscott @daveks @equipodelta @photofeed @marybellrg @oscarps @jongolson @elizabeths14 @edwing357 @kemmyb @ervin-lemark @priyanarc @aplusd @universoperdido @firayumni @alberto0607 @joheredia21 @baibuaza @ilazramusic @seckorama @gaboamc2393 @polish.hive @thisismylife @theycallmedan @mariale07 @soyunasantacruz @wiseagent @wbrandt @numa26 @hive-blockchain @thisisawesome @nahupuku @xoxois @readthisplease @kadoshmenorah @joanstewart @storiesoferne @soehada @jcrodriguez @sugarelys @akukamaruzzaman @gr33nm4ster
---
Half of the rewards on this post going to @poshtoken which as all rewards it does receive go back towards token buy back or development!