A thought came to mind some time ago, may have been during the Hivefest presentation by @brianoflondon discussing v4v and the connection he's set up with Hive and Bitcoin's lightning network.
While we have been claiming account credits with @poshtoken thanks to the delegations by users to it and have been considering doing a "get a free hive account by authorizing with your Twitter and have us approve you for one after manually checking your account's history/activity". Another great way that users could prove themselves would be to register only the Twitter authentication and as long as they'd POSH "properly", i.e. include the #hive tag and a link from one of our front-ends, they'd still be able to earn POSH.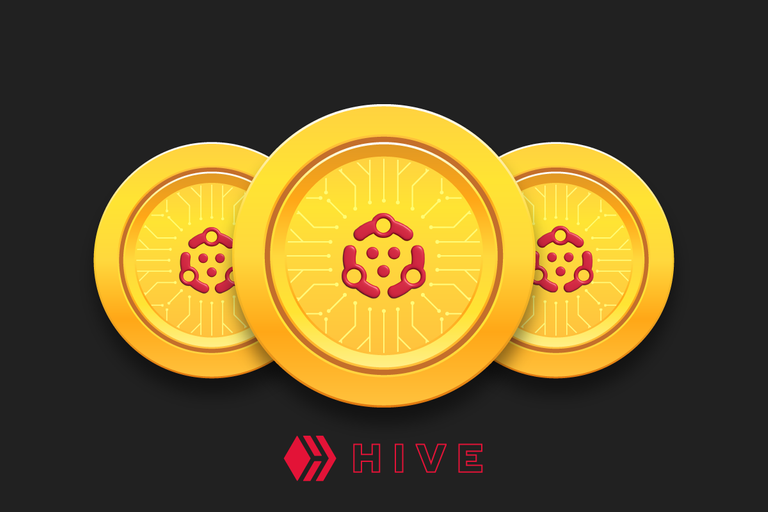 Since they won't have a hive account yet by then and we wouldn't want to force them to get one just yet, since we'd already love it if more people outside the ecosystem would share hive links to their followers to begin with for the possibly small but real rewards they could earn through POSH, we were instead thinking of enabling the withdrawal of their rewards into a currency of their own choosing. This is where @v4vapp by @brianoflondom would be of use. If you've followed what he's been doing, and the ease of exchanging your Hive and HBD from one feeless network to another "almost (I think)" feeless network, it's quite cool the possibilities it opens for payments and connections to other things which Hive directly doesn't have access to.
With that in mind, we could make it possible for "web2" accounts to still earn POSH, accumulate til they have enough to make it worth the withdrawal, and us being in charge of making sure it gets traded for Hive, then sent through v4v to their Bitcoin Lightning Wallet address. This is something that could easily spread and become popular because we all know how little utility and ways to earn Bitcoin there are out there. While this would entail sell pressure on POSH, keep in mind that our main focus is to bring more traffic to our ecosystem and strengthen our presence on web2, currently just Twitter.
Why stop there? If we can allow for Bitcoin Lightning Network withdrawals, surely we could also start allowing other currencies with nowadays small fees, either through hive-engine and their output gateways or maybe even @leofinance's bridges (bhive, phive, etc).
---
Anyway, mainly posting this to hear your thoughts on the idea and to point out how quickly something like this could avalanche into something much bigger over time. As an example, if we were to get a few bigger Twitter influencers with 10-50k followers who'd start POSH'ing, earning a great deal of the daily POSH issuance which they can turn into Hive or their currency of choice while at the same time directing a lot of attention towards our front-ends, it could catch on and start interesting more and more users and Hive's ecosystem would benefit from it quite a lot. In the meantime we'd continue using our Hive earnings on the account to provide liquidity and buy pressure towards the initiative.
Another thing many may not think of at first is that POSH could be a good first step to get people to finally "bother" to create their own Hive account, learn how Hive works and start posting their own content they'd get to share on their Twitter if they can't seem to find content they'd wanna share at the time. Once they do that we could also "force" them to accept and learn how to trade POSH themselves rather by advertising it as it'll include less fees that way and they'd realize the world they've been missing out on on our layer two/s.
Anyway x2, there's a lot of ideas, additions and things we're going to be throwing at POSH in the near future, our dev/s may soon also have more time to continue developing everything that fills my head that I think would make POSH better so I'm looking forward to see what works, what doesn't and how this all will grow and the effects it'll have on Hive and all our dapps and front-ends as a whole.
Thanks for reading, let me know what you think of this web2 signup earning for your Tweets idea.
---